Aurora Trinity Collective
Aurora Trinity Collective is an artist led group committed to creating a culture of inclusivity and creativity, who value the importance of kindness and care.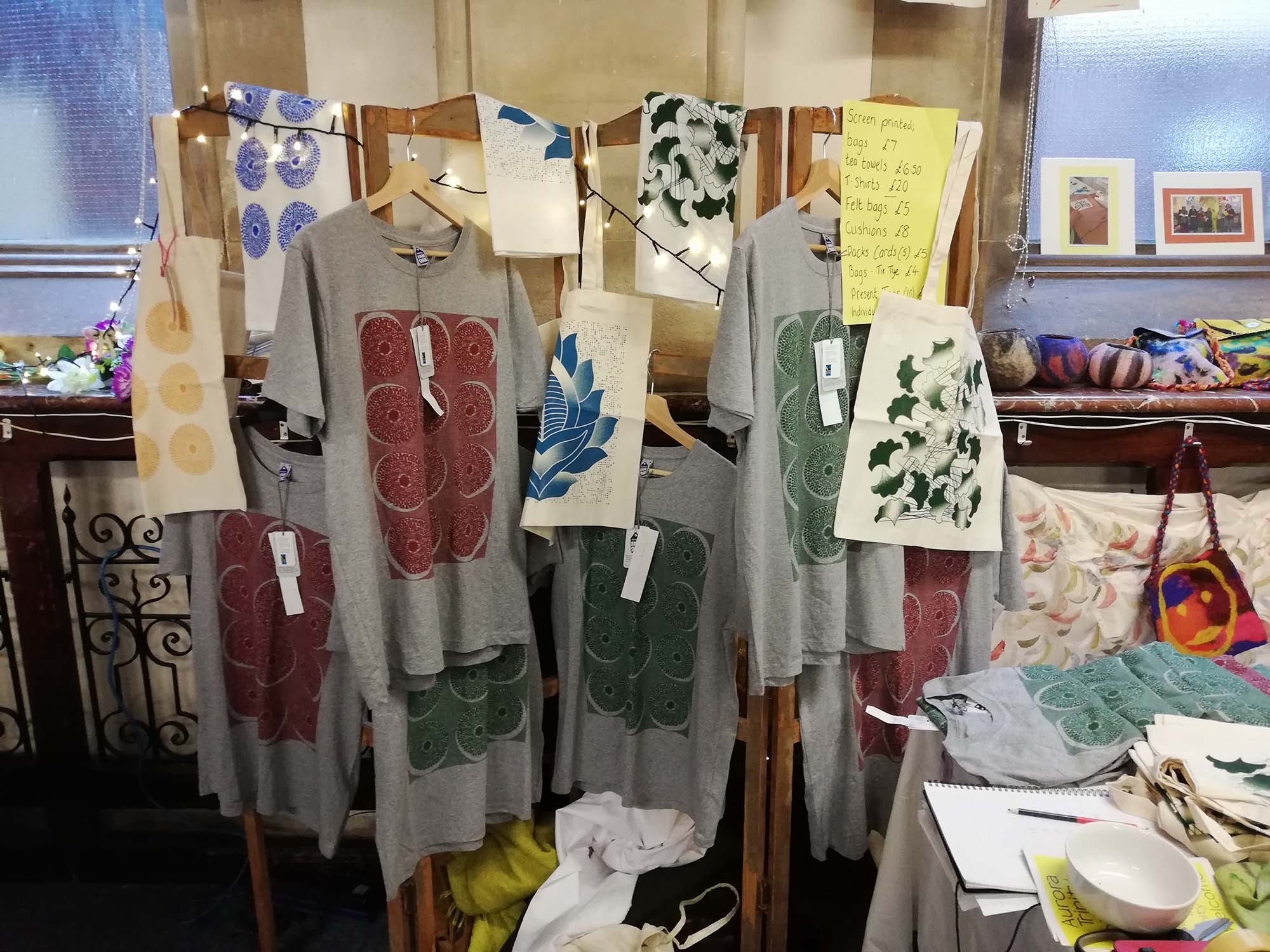 Credit: Aurora Trinity Collective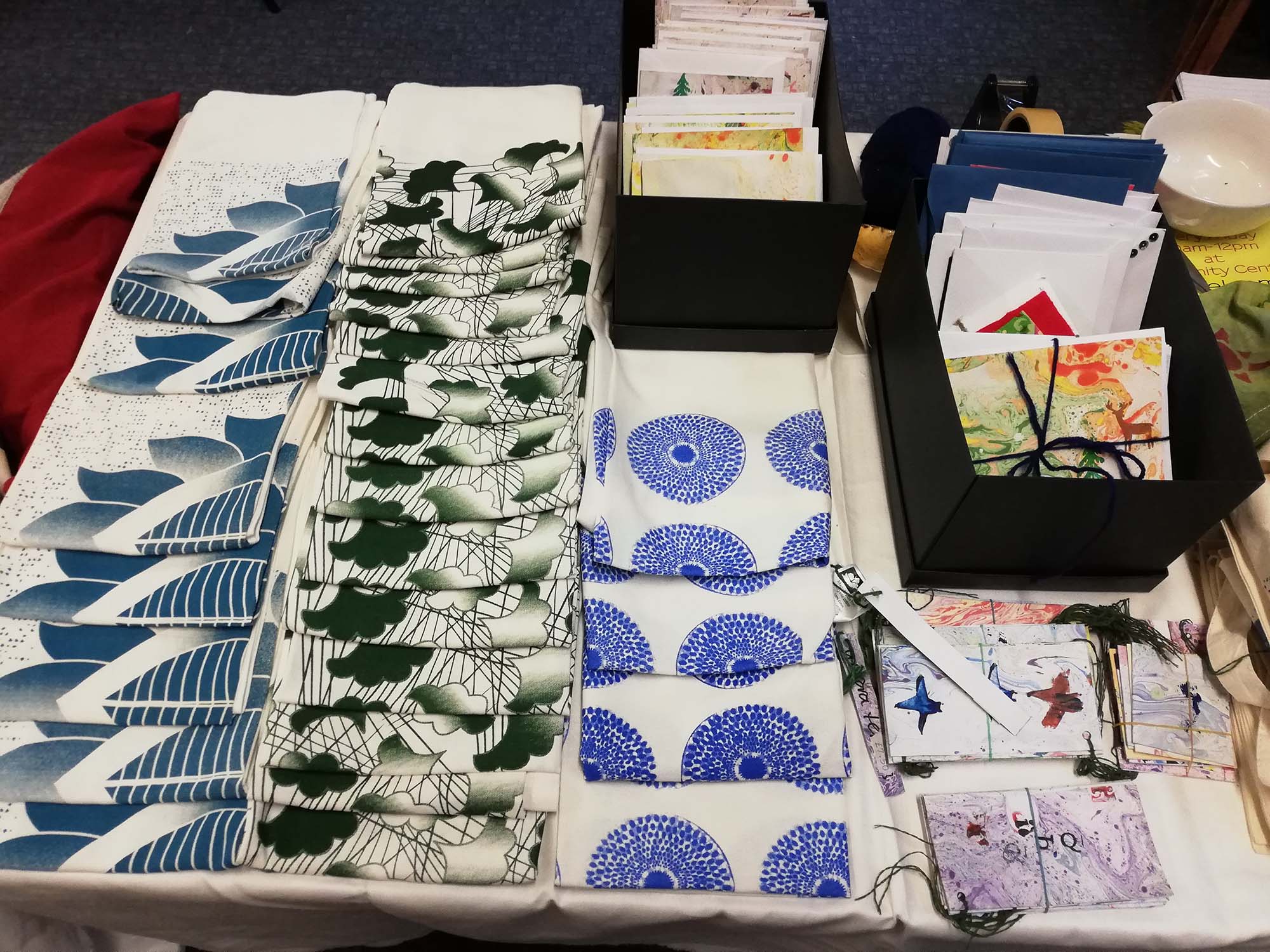 Credit: Aurora Trinity Collective
They work together to share textile and art-based practice and skills in a safe and positive space. The collective is an ever evolving and changing group of incredible women who share their cultures, ideas and stories with one another. They began their work and remain an important part of the Trinity Centre in Cardiff.
Artes Mundi and Aurora Trinity Collective began working together in 2018 alongside Artes Mundi 8.
In the spring of 2020, the co-creative work between Aurora Trinity Collective Members and Artes Mundi began to evolve and explore ways to embed care and share decision making in their relationship. They met for regular online sessions and discussions. Throughout the year their conversations began to look at ways in which Artes Mundi could provide both practical and creative support to the collective as a whole and to them as individual members.
The collective decides on the skills they share with one another, which means no two days are ever the same. Their work is always necessary and connected to their own lived experiences. One week they are making protective face masks for themselves and their families, and the next they are sharing recipes they love and cook them together. Sometimes they are learning how to sew, crochet or knit and sometimes they are learning how to do face massages as an act of self care.