Bedwyr Williams
Traw
4 August 2012
North Wales Memorial Arch, Bangor

LIGHTS OUT, part of 14-18 NOW
14-18 NOW, the cultural programme for the First World War Centenary Commemorations, worked in collaboration with Artes Mundi, to present Traw, a major outdoor commissioned public artwork by Bedwyr Williams. On 4 August 2014, the people of the United Kingdom were invited to participate in LIGHTS OUT by turning off their lights from 10pm to 11pm, leaving on a single light or candle for a shared moment of reflection.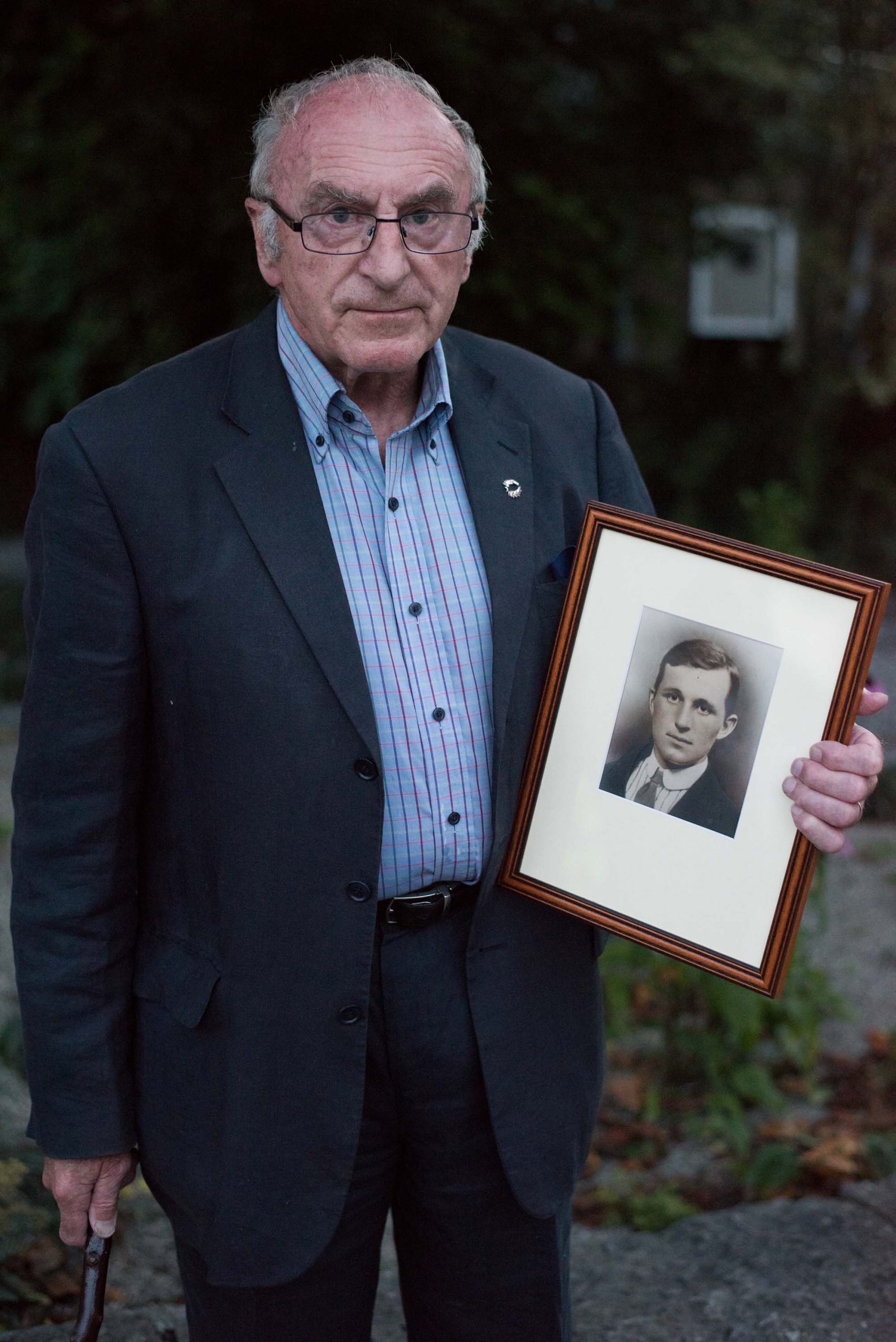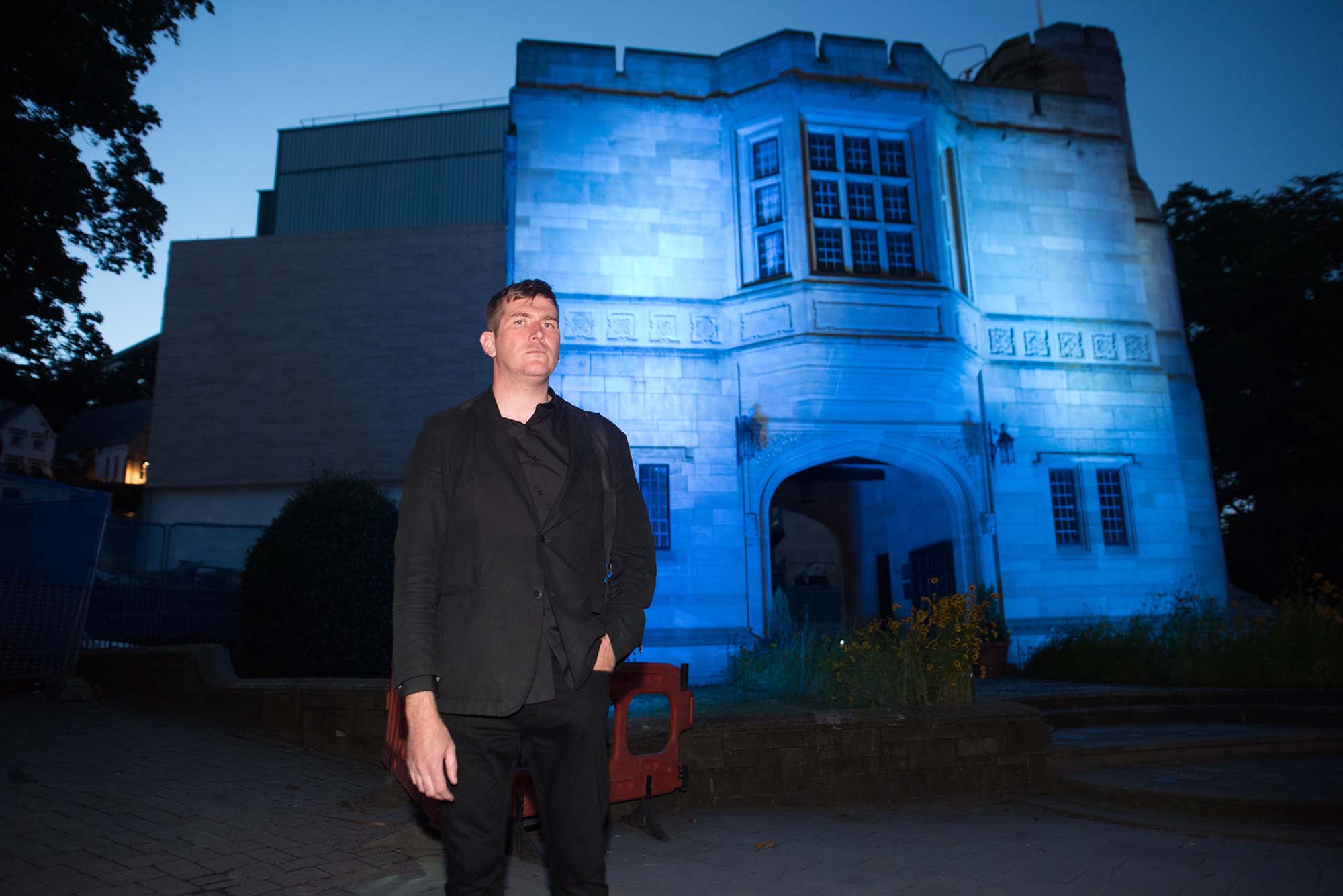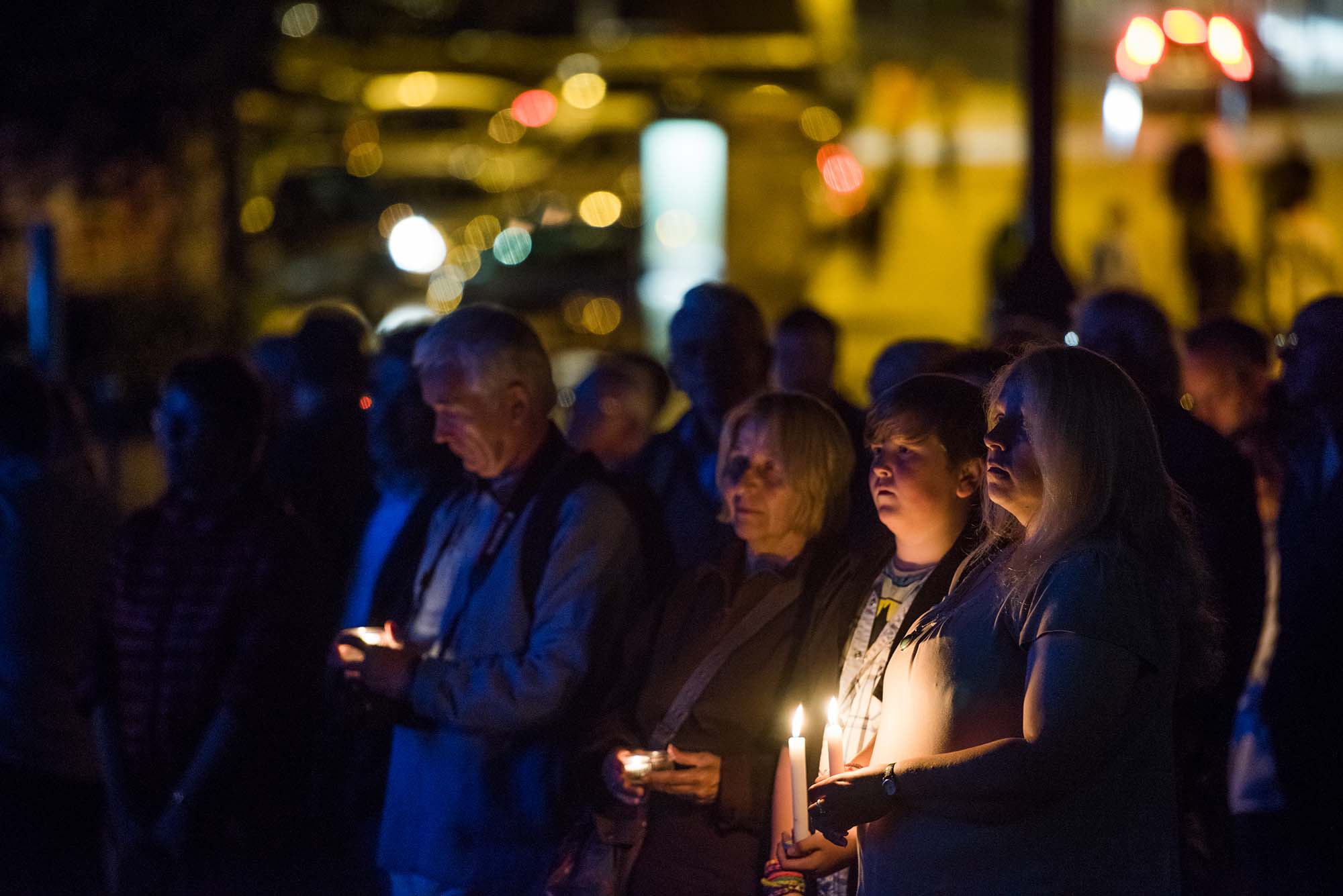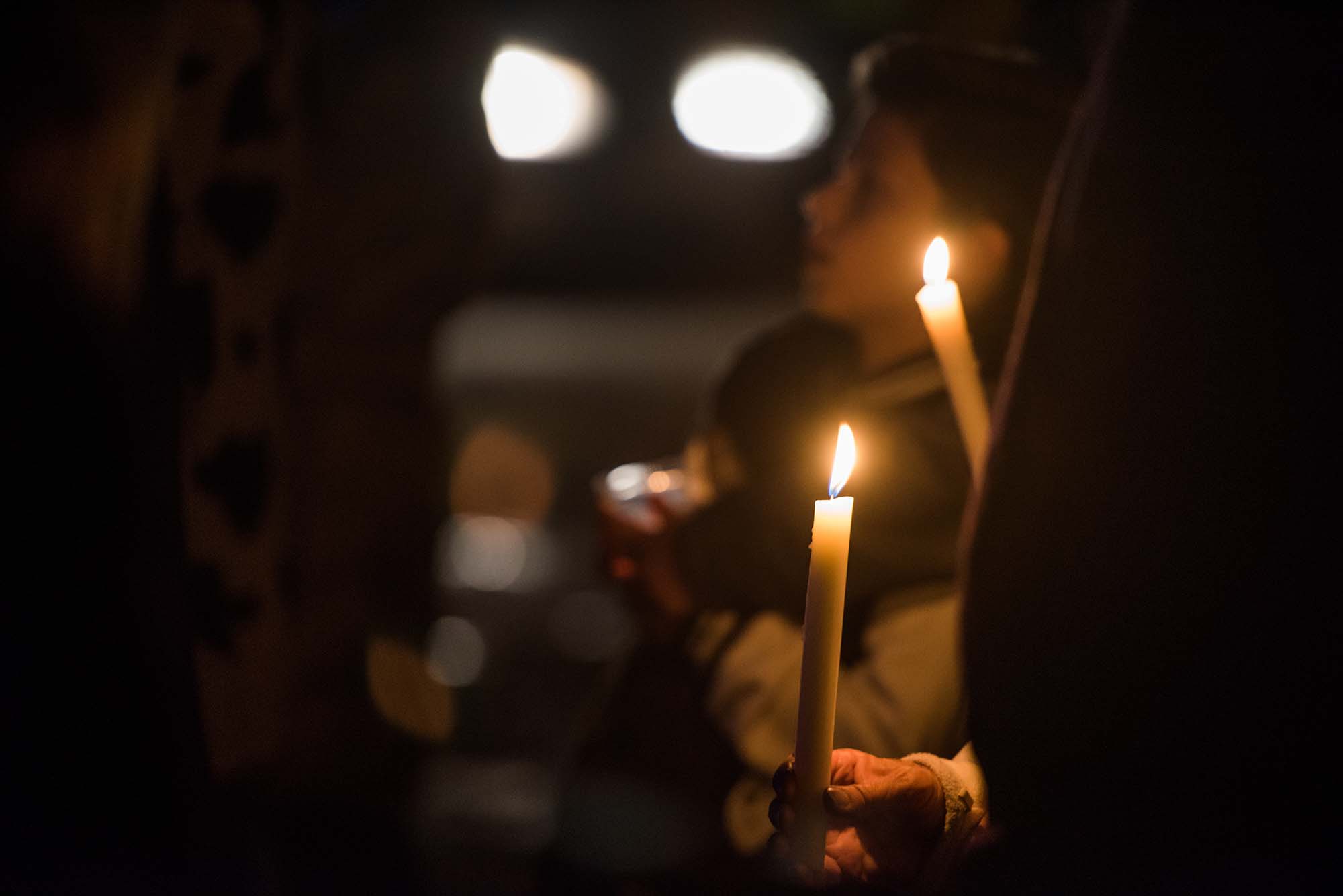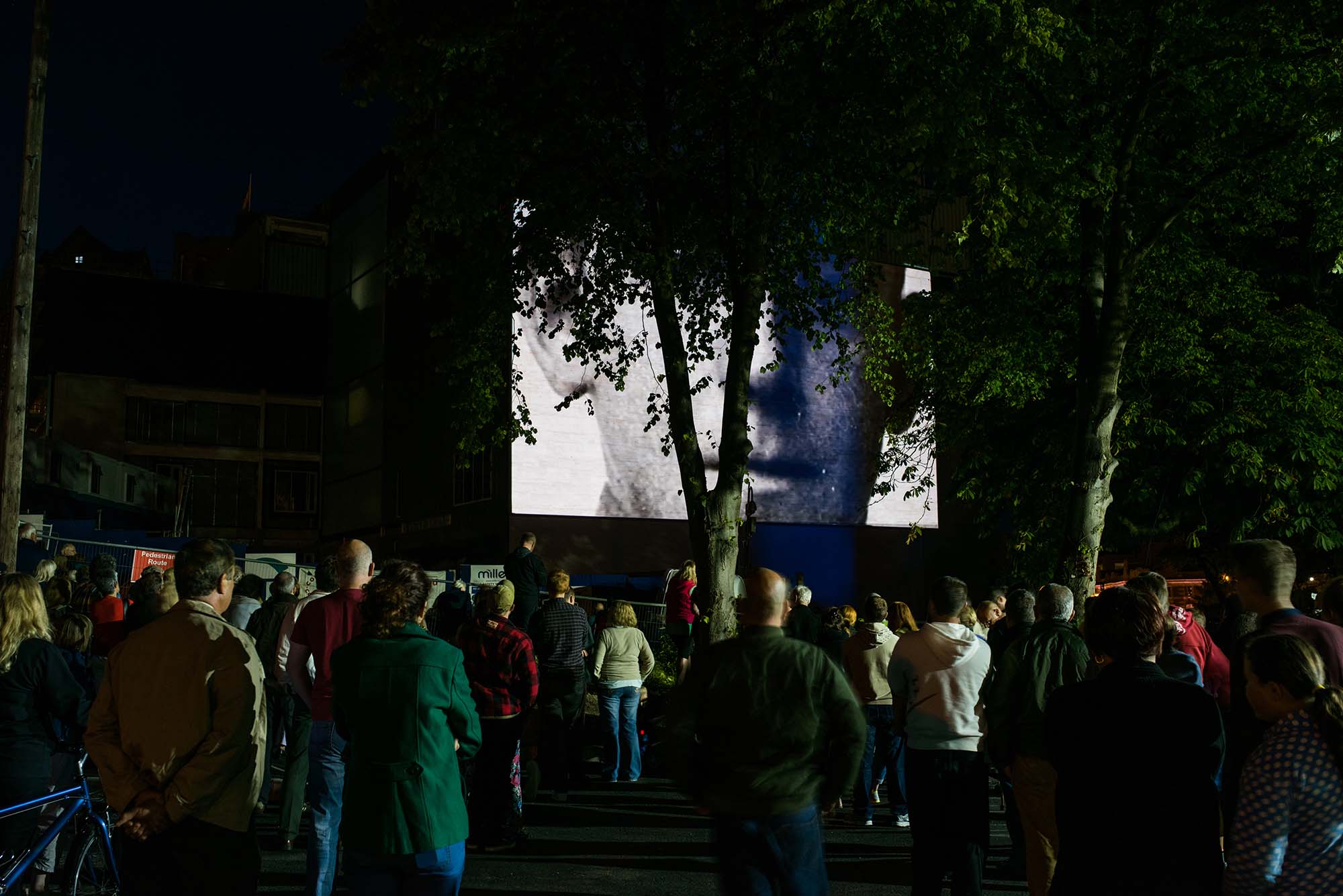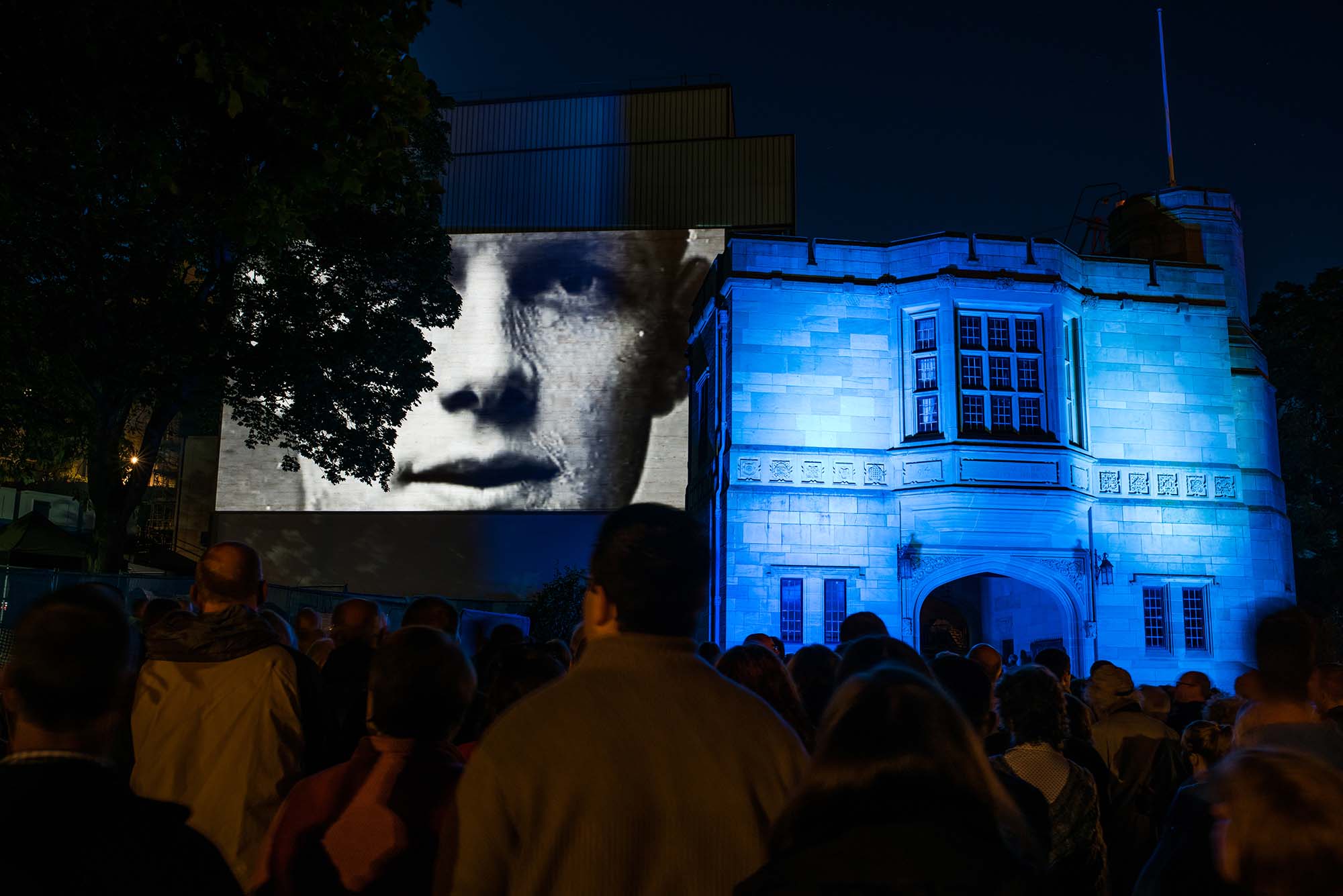 More than 16 million people around the country marked the centenary of the outbreak of the First World War, whether in the privacy of their own homes or at one of the many communal events to take place across the nation. Over 1,000 local authorities, iconic buildings, national organisations, including the BBC and the Royal British Legion, parish councils and places of worship extinguished all but one of their lights to mark the occasion.
As part of this remarkable event, 14-18 NOW commissioned four international artists – Bedwyr Williams, Bob and Roberta Smith, Nalini Malani and Ryoji Ikeda – to create public artworks for in Bangor, Belfast, Edinburgh and London that responded to the idea of a single light continuing to shine through darkness.
Williams's large-scale video and sound installation was presented at the site of the North Wales Memorial Arch, Bangor, which contains the names of over 8,500 soldiers, sailors, and airmen from the counties of North Wales who fell in the First World War. The Memorial Arch took centre stage in front of images projected from the Arch onto the enormous facing wall of Bangor University's new Pontio Arts and Innovation Centre, making a connection between the sacrifices of the past and the hopes of the future.
Traw is a Welsh word meaning to strike. A resonating soundtrack that centres on a slowed down clock ticking underpins the work, intended to be felt, as much as heard, across the city. Taking photographs found in the Cymru 1914 archive, Williams created a sequence of images of local military and civilian personnel who were affected by the First World War. Excluding all uniform and references to rank, the cropped images of faces are seen alongside the soundtrack revealing something of the individual's personality and personal sacrifice in a war where death was measured in millions.
For 14-18 NOW Williams extended his research as artist in residence at Pontio, a major new arts and innovation centre built by Bangor University, and worked closely with the Cymru1914 archive, which is undertaking a mass digitization of primary sources relating to the First World War from the Libraries, Special Collections and Archives of Wales. This digital archive will bring together source materials that were previously fragmented and frequently inaccessible, including newspapers, manuscripts, photography, journals, recorded sounds and interviews.