Berni Searle
Biography
Best known for producing digital video and lens-based media installations, Berni Searle's "performative" works may be seen as a series of ongoing explorations around issues of self-representation, personal and collective identity. Her film work, Snow White (2001) was the first piece acquired through the Derek Williams Trust Artes Mundi Purchase Prize.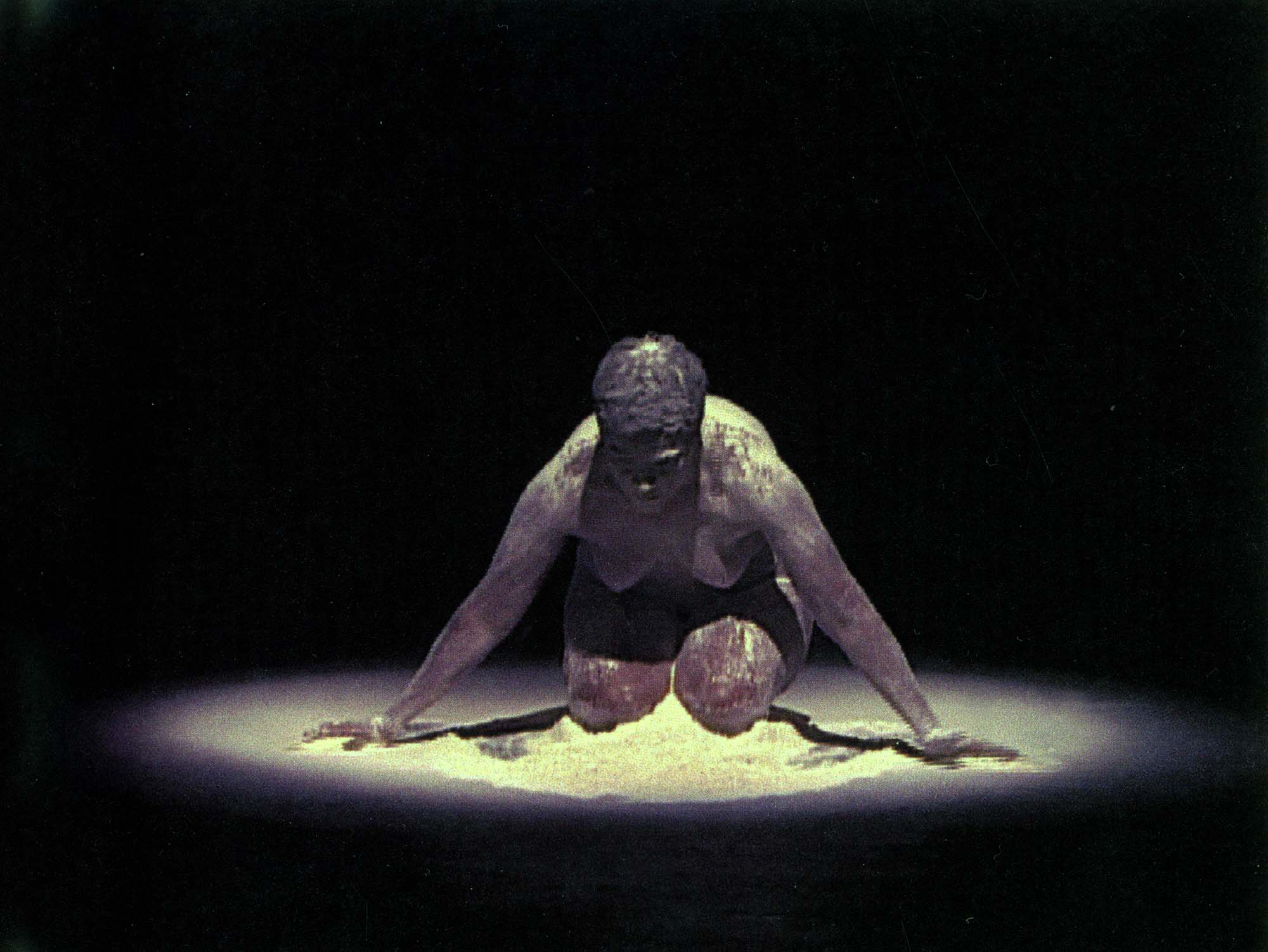 Snow White, the artist's first video, was produced for the 2001 Venice Biennale as part of the Authentic/Ex-centric exhibition of African conceptual artists. In the video, Searle's strategy of in/visibility enacts her/our struggle for identity, always changing, hovering between appearance and erasure. As described by Liese van der Watt in the text 'Disappearing act': "Projected onto two screens and filmed from different angles, we see Searle kneeling in a pool of light, almost indistinguishable from the black floor and background. White flour falls from above – quietly, like the first snow – and gradually brings her body into focus, defining it and then enlarging and elaborating on that form. Eventually Searle claims her bodily form back by wiping the flour off, onto the floor and then starts noisily, ritualistically, to make dough from the flour, now wet with water that we hear dripping from above."
Born in Cape Town, South Africa in 1964, Searle has shown her work at the 2nd Johannesburg Biennale, the 7th Cairo Biennale, DakArt, Authentic/Ex-centric at the 49th Venice Biennale as well as venues around the USA, Germany, Spain and Italy.
---
Please click images to enlarge