Olga Chernysheva
Biography
Based in Moscow, Olga Chernysheva produces work in which her subjects are observed negotiating a turbulent society where the sense of a shared future has disappeared.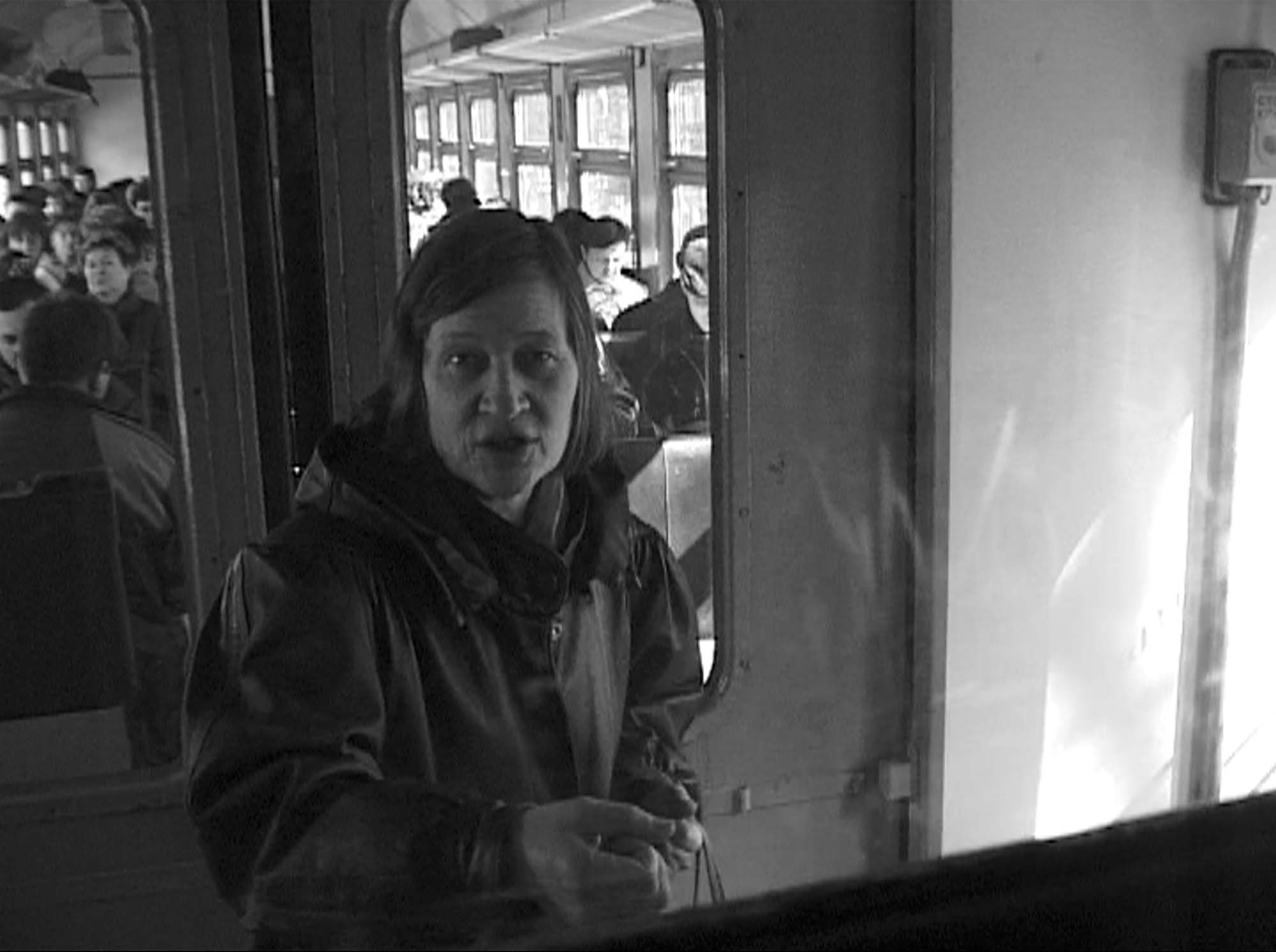 Her films, photographs, drawings and object-based works go beyond any appearance of the documentary and become lyrical images of individuals trying to make sense of their lives at a time when society is in obvious flux. She focuses on figures, on individuals offering a penetrating, psychological atmosphere. Ordinary experiences become extraordinary and the viewer becomes aware of themselves observing and critiquing others and their lives.
Her video work The Train (2003) was acquired through the Derek Williams Trust Artes Mundi Purchase Prize following its presentation in the Artes Mundi 4 exhibition.
Her work has been exhibited in galleries and museums internationally, including Museum of Modern Art, New York; Lunds Konsthall, Sweden; Moscow Biennale for Contemporary Art; Folkwang, Essen; Kunsthalle Hamburg; Solomon R Guggenheim Museum, New York.
Her work is held in major collections worldwide, including Museum of Modern Art, New York; Louis Vuitton Foundation, Paris; Russian Museum, St. Petersburg; Russian Ministry of Culture, Moscow; Nasher Museum of Art, Duke University; Ludwig Forum fur Internationale Kunst, Aachen, Germany; The National Museum of Art, Architecture and Design, Oslo; NBK, Berlin, Germany; Victoria & Albert Museum, London.
---
Gallery
Please click images to enlarge