Mauricio Dias & Walter Riedweg
Alongside Eija-Liisa Ahtila, Mauricio Dias & Walter Riedweg also had their work acquired as one of the winners of the Derek Williams Trust Artes Mundi Purchase Prize during Artes Mundi 2. Their single channel video work, Throw (2004) documents 'the everyday rebellion of the little man', as citizens of Helsinki were invited to throw anything they liked at a sheet of glass.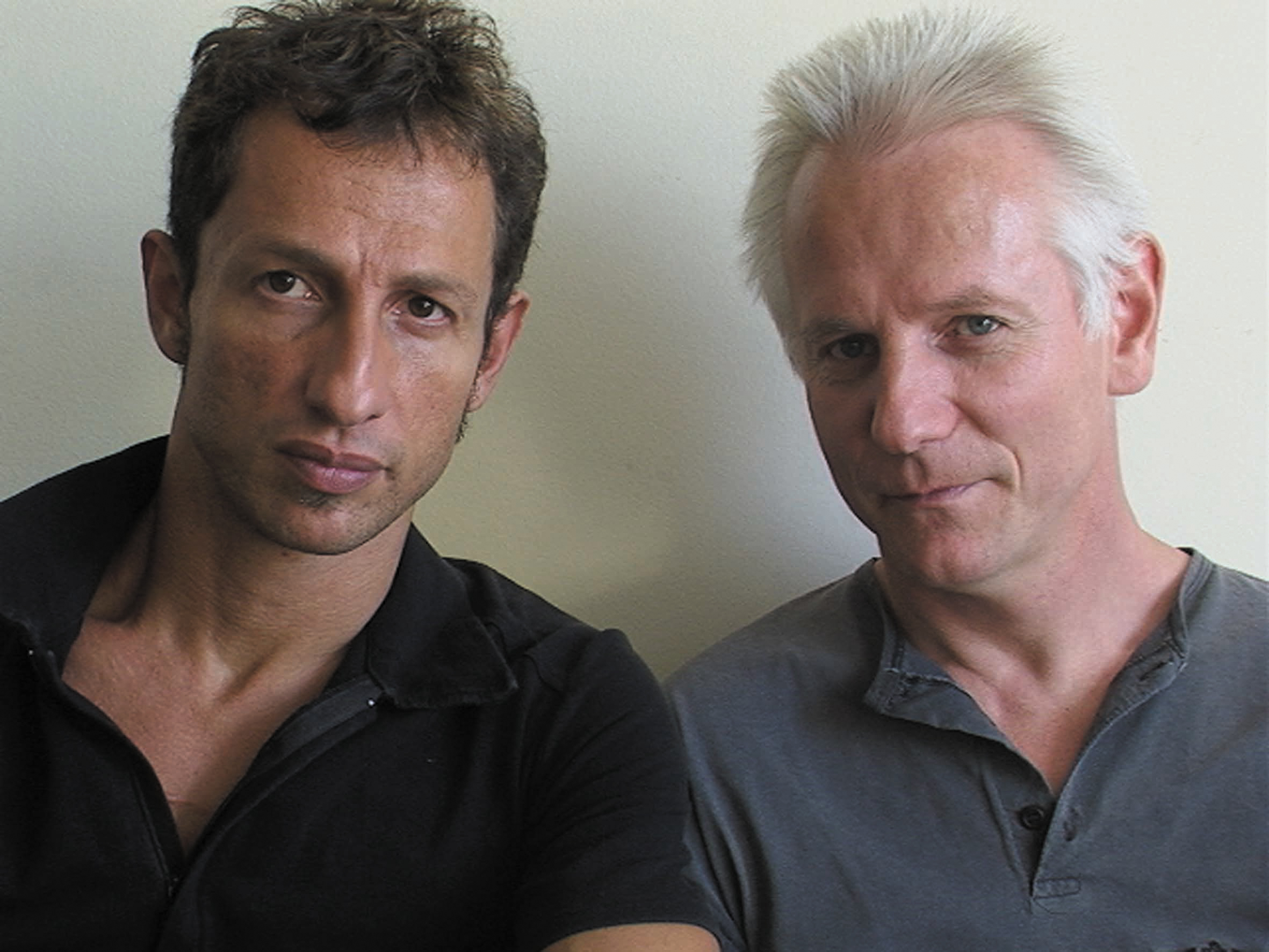 Credit: Mauricio Dias & Walter Riedweg
Mauricio Dias and Walter Riedweg embark on conversations with people, as individuals and as members of social groups. They are interested in dialogue and strike up conversations in different parts of the world, capturing experiences, 'states of spirit' and personal thoughts. Dias (born in Rio de Janeiro, Brazil, 1964) and Riedweg (born in Lucerne, Switzerland, 1955) have been working together since 1993, developing collaborative visual arts and performance projects with the public.
They have held solo exhibitions at Villa Arson, Nice; FRAC Ile de France – Le Plateau; Kiasma Museum of Contemporary Art, Helsinki; MACBA, Barcelona; Musée d'art Moderne et Contemporain, Geneva and Museu de Arte Moderna, Rio de Janeiro, amongst many others. Their work has also been included in numerous international exhibitions includingLiverpool Biennial, UK and the 5th Shanghai Biennale, China (2004); São Paulo International Biennial, São Paulo, Brazil (1998 and 2002); and 49th Venice Biennale (1999).