Artes Mundi 5
6 October 2012
- 13 January 2013
National Museum Cardiff and Chapter
For Artes Mundi 5, an enlarged, expansive presence was created across the city of Cardiff, utilising museum, gallery, off-site spaces and events.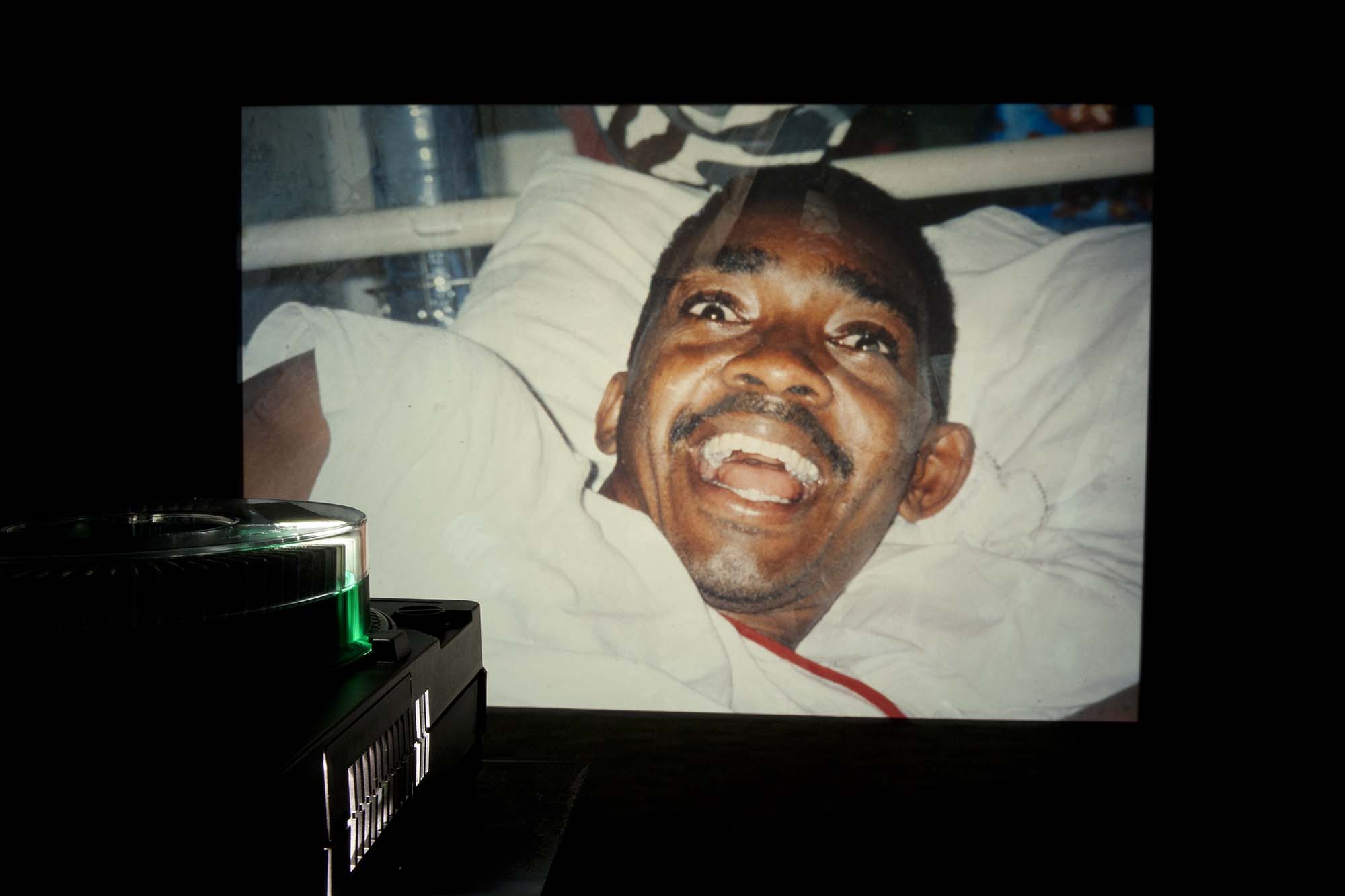 Credit: artes mundi 5 - artes mundi five - Phil Collins - free fotolab - Photographed By Robin Maggs - National Museum Wales 2012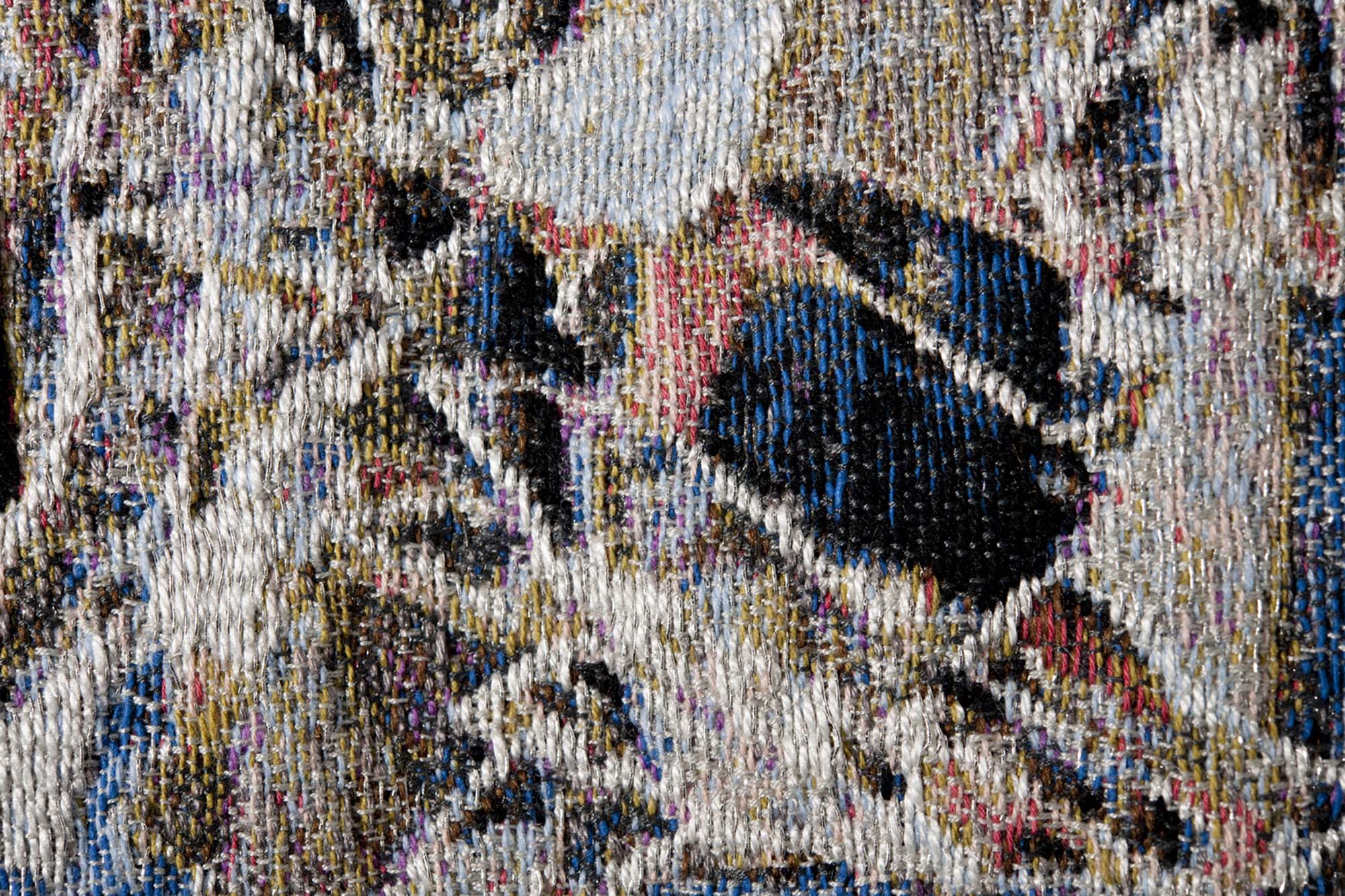 Credit: artes mundi 5 - artes mundi five - Miriam Bäckström - Smile as if we have already won - Photographed By Robin Maggs - National Museum Wales 2012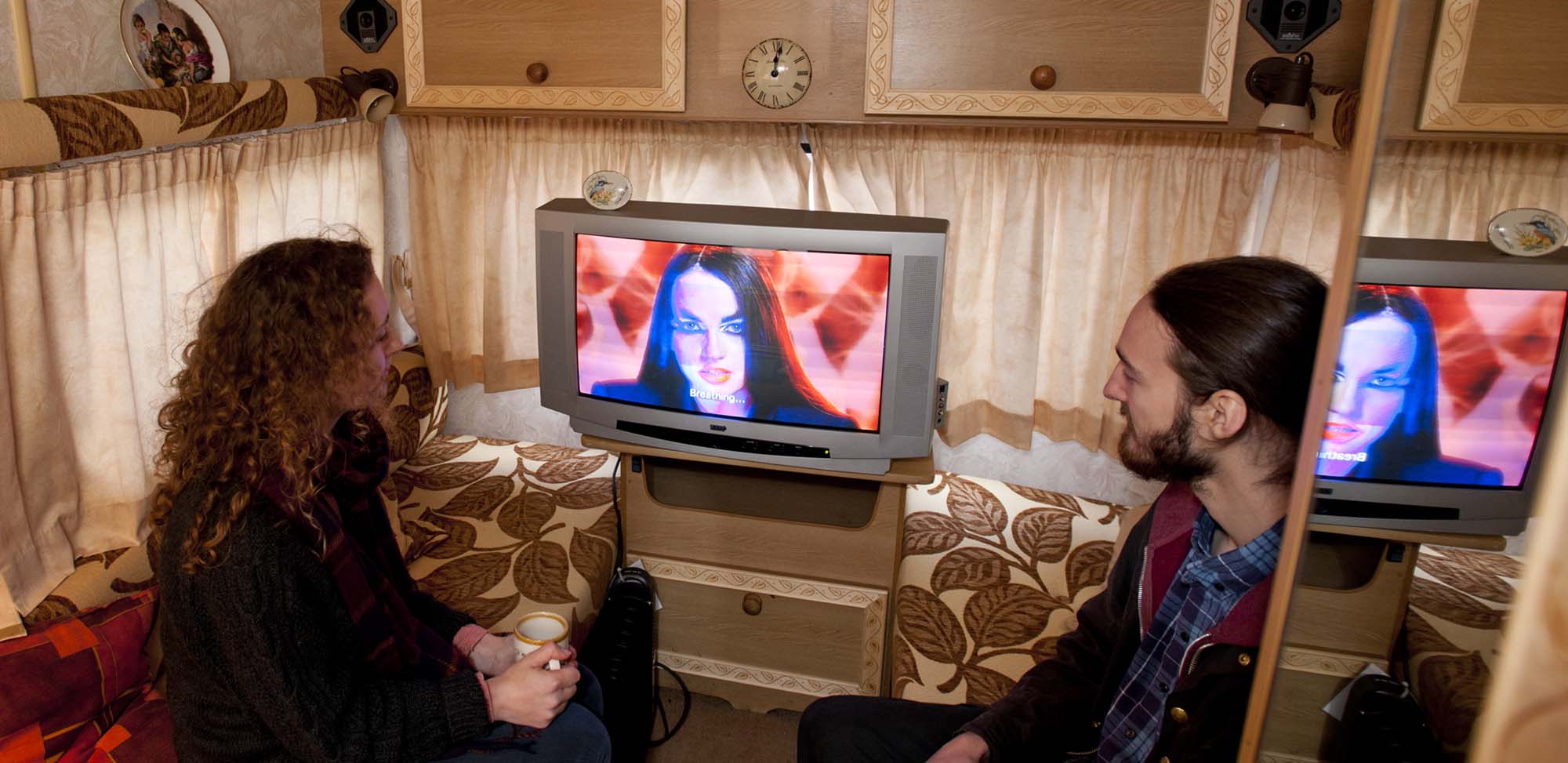 Credit: This Unfortunate Thing Between Us, work for Artes mundi 5 by Phil Collins - TUTBU was housed in two caravans outside Chapter. 2012 Photographed by Robin Maggs.
Swedish artist Miriam Bäckström presented a new large scale tapestry Smile as if we have already won.  Cuban artist Tania Bruguera presented Immigrant Respect Campaign, as part of her long-term art project, Immigrant Movement International (2010-2015). The work included a projection of the artist's work on the front of National Museum Cardiff alongside a poster campaign throughout central Cardiff. Lithuanian artist Darius Mikšys presented a new work The Code which took Eglė Obcarskaitė's essay about Mikšys for the Artes Mundi 5 exhibition catalogue, and deconstructed the text into 'search terms', subsequently fed into the National Museum Wales' seven collection databases, the results creating a unique installation that forms a portrait of the artist and his practice through objects in the Museum's collection. Architect and visual artist Apolonija Šušteršič presented her new work Politics "In Space"/ Tiger Bay Project, which looks at the development of the Cardiff Bay area following the completion of the barrage. Additional highlights to be displayed included British artist Phil Collins' project free fotolab and Indian artist Sheela Gowda's large-scale abstract sculpture, Kagebangara, comprising tar drums, sourced from Indian road workers, alongside yellow and blue plastic tarpaulin. Mexican artist Teresa Margolles, examines the economics of death through sculptural interventions and performances.
Performances and off-site projects featured as part of Artes Mundi 5 and included Phil Collins' This Unfortunate Thing Between Us; two performances of Miriam Bäckström's play Motherfucker; Live Talk Show, a public panel discussion as part of Apolonija Šušteršič's Politics "In Space"/ Tiger Bay Project; and 1x1x1, one film by one artist for one day each, including works by Teresa Margolles, Phil Collins, Tania Bruguera, Miriam Bäckström and Apolonija Šušteršič.
Selectors
Sofía Hernández Chong Cuy, Curator of Contemporary Art, Colección
Anders Kreuger, Curator, M HKA, Antwerp
Judges
Tim Marlow, Exhibitions Director, White Cube, London
Ute Meta Bauer, Dean of Fine Art, Royal College of Art, London 
Adam Budak, International Curator for Contemporary Art, Hirshhorn Museum, Washington DC
Kathrin Becker, Head of Video Forum , nbk, Berlin
Karen MacKinnon, Curator, Glynn Vivian Art Gallery, Swansea
Sabine Schaschl, Director, Kunsthaus Baselland, Basel
---
Prizes
Teresa Margolles
Teresa Margolles was awarded the Artes Mundi 5 Prize in 2013.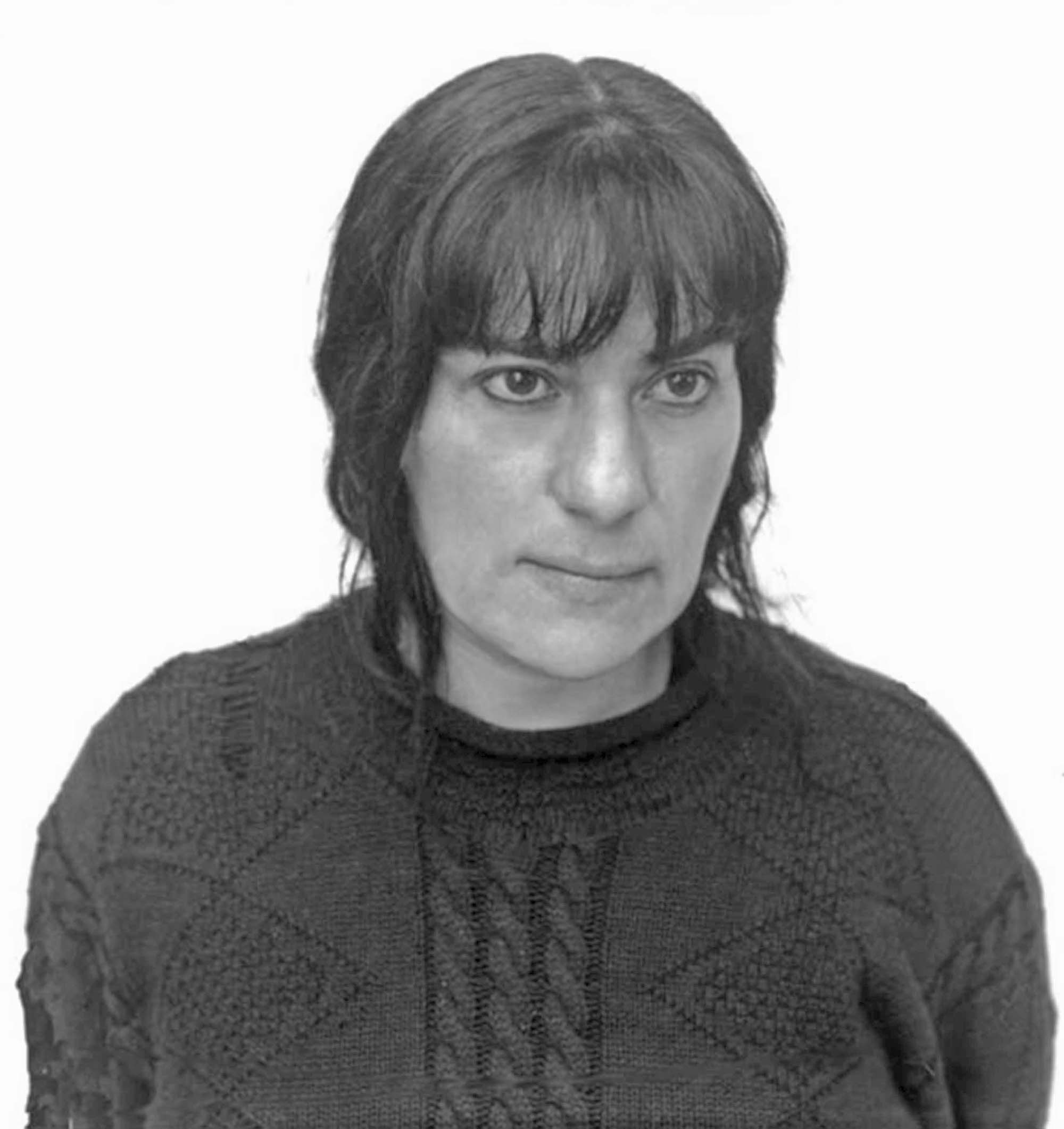 Since graduating with a diploma in forensic medicine in the late 1990s, Margolles has examined the economy of death, whereby the morgue and dissecting room bear witness to social unrest. With particular focus on the collective turmoil of the northern Mexican social experience where drug-related organised crime has resulted in widespread violence and murders, anonymous traces of past lives, burial and memory are drawn together.