Glynn Vivian Art Gallery
Swansea Council's Glynn Vivian Art Gallery plays a vital role in local society and as part of the creative ecosystem across Wales. Through exhibitions, collaborative projects, social engagement, learning, outreach and education we work with local audiences and communities.
Our programmes focus on excellence, equality, health and wellbeing, supporting artists and the most vulnerable in our society. We support local artists through exhibitions, awards, acquisitions and employment, as well as bringing some of the world's leading artists to Wales. We present major exhibitions and new commissions, working in partnership with many local, national and international organisations. Our collection of artworks and ceramics belongs to the people of Swansea and forms an important part of the city's cultural memory. Glynn Vivian Art Gallery is a Arts Council of Wales Arts Portfolio organisation and a part of Plus Tate and Visual Arts Group Wales.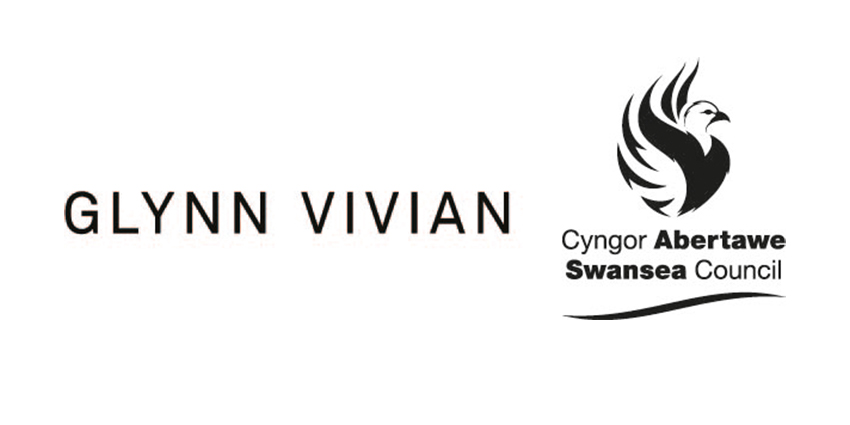 Opening Times
Monday: Closed (except Bank Holidays)
Tuesday: 10.00 am – 4.30 pm
Wednesday: 10.00 am – 4.30 pm
Thursday: 10.00 am – 4.30 pm
Friday: 10.00 am – 4.30 pm
Saturday: 10.00 am – 4.30 pm
Sunday: 10.00 am – 4.30 pm
Free to enter.
Find out about access at Glynn Vivian Art Gallery by visiting this link: www.glynnvivian.co.uk/visit/access/
How to Get There
By Coach
National Express service arrives in the City's bus station (08717 818178)
By Bus
Traveline Cymru (0800 464 00 00)
www.traveline.cymru
By Car
The M4 motorway brings you directly to Swansea Bay from the East via Junction 42 and the West via Junction 45.
Parking: The nearest Car Parks can be found in High Street (across the road from the Railway Station) Sat Nav SA1 5BA and less than 5 minute walk and Orchard Street Car park (NCP) Sat Nav SA1 5AS and less than 3 minute walk. Parking is free on Sundays at High Street Car Park.
Park and Ride
The city centre is served by two Park and Ride sites with Landore dropping off at Swansea Railway Station www.swansea.gov.uk/landore
By Train
The Gallery is within 5 minutes walking distance from Swansea Railway Station.
National Rail Enquiries (03457 484950) www.nationalrail.co.uk