Jennifer Taylor
Live Performance and Film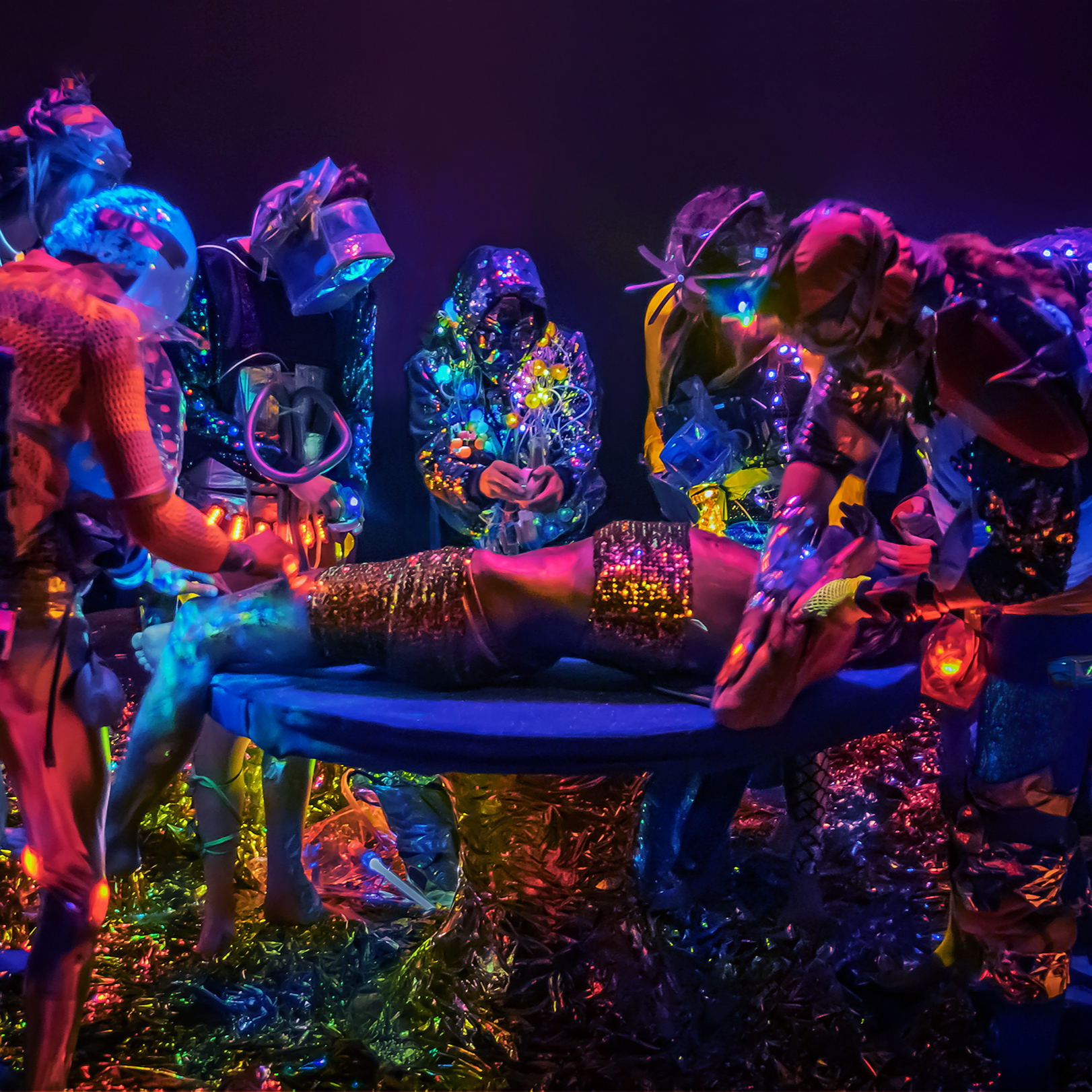 Credit: Jennifer Taylor, Lunar Dawn, Live Performance, g39 Cardiff, 2020. Photo: Dave Daggers.
Jennifer Taylor works with live performance, film and installation to explore ritualistic behaviour, systems of control and post-human possibilities. By merging ancient mysticism with sci-fi futurism, she creates absurd narratives with ambiguous fictional realities. For her anarchic live events, groups of performers in illuminated theatrical costumes, join her to re-enact historical fertility festivals and elaborate make-believe ceremonies of transformation, within colourful immersive stage sets.
Jennifer was born in Pembrokeshire and is now based in Cardiff. She studied at the Royal College of Art, London and the Ruskin School, University of Oxford. She has completed the g39 Fellowship with the Freelands Artist Programme, the Stella Fellowship at Castro Projects Rome and the Creative Wales Fellowship at the British School at Rome. Recent projects include Exolaris, Freelands Foundation, (London, 2021); Sentinel, KARST, (Plymouth, 2021); Materia Nova, Galleria d'Arte Moderna, (Rome, 2021); and Lunar Dawn, g39, (Cardiff, 2020).