Online Sessions for Schools
and Community Groups
Artes Mundi 9 presents a unique opportunity to view the work of the six renowned artists— Firelei Báez (Dominican Republic), Dineo Seshee Bopape (South Africa), Meiro Koizumi (Japan), Beatriz Santiago Muñoz (Puerto Rico), Prabhakar Pachpute (India) and Carrie Mae Weems (USA)—shortlisted for Artes Mundi 9.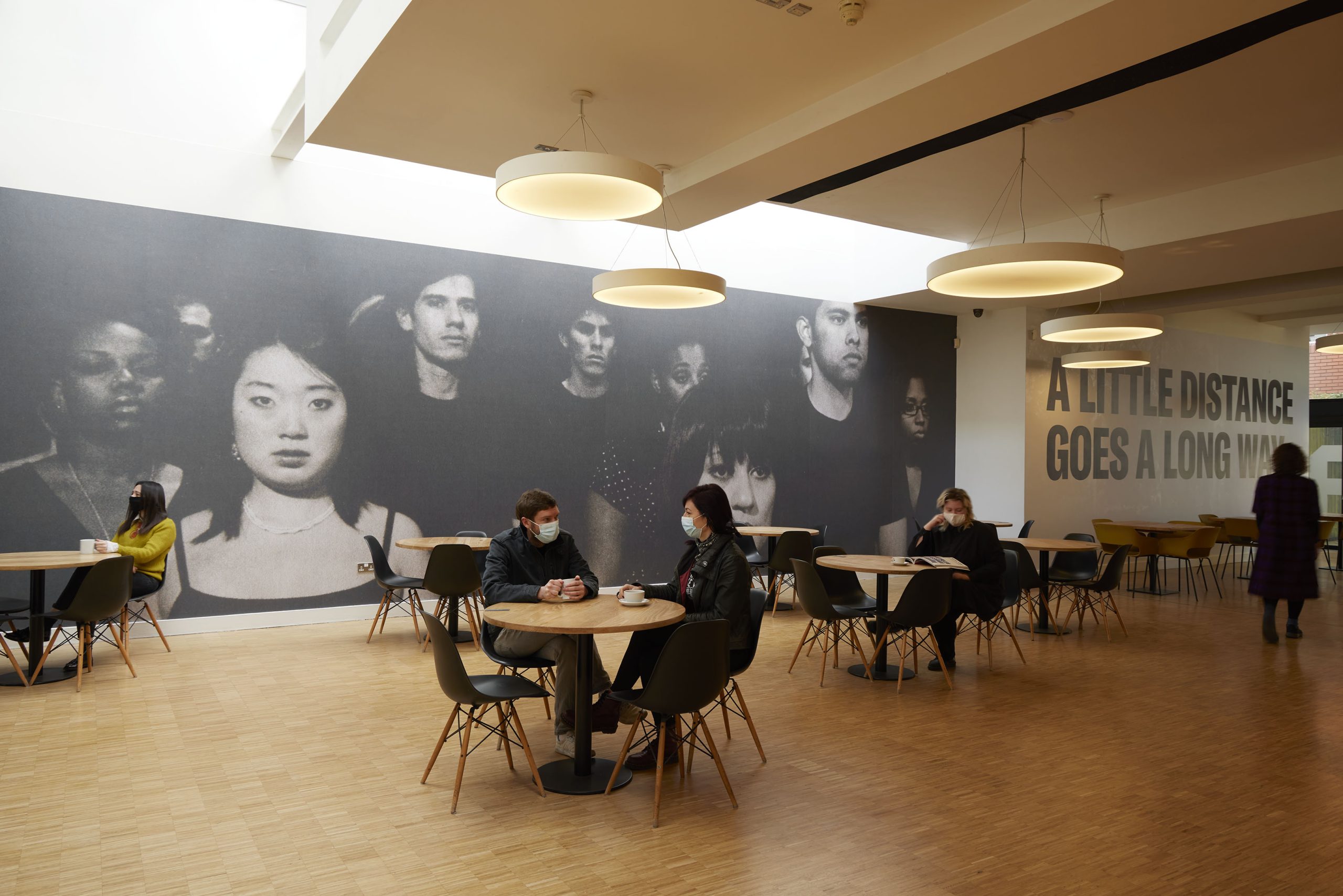 Credit: Carrie Mae Weems. From RESIST COVID TAKE 6! 2020. Public art campaign. Courtesy the artist and Social Studies 101 in association with THE OFFICE performing arts + film. Photography: Polly Thomas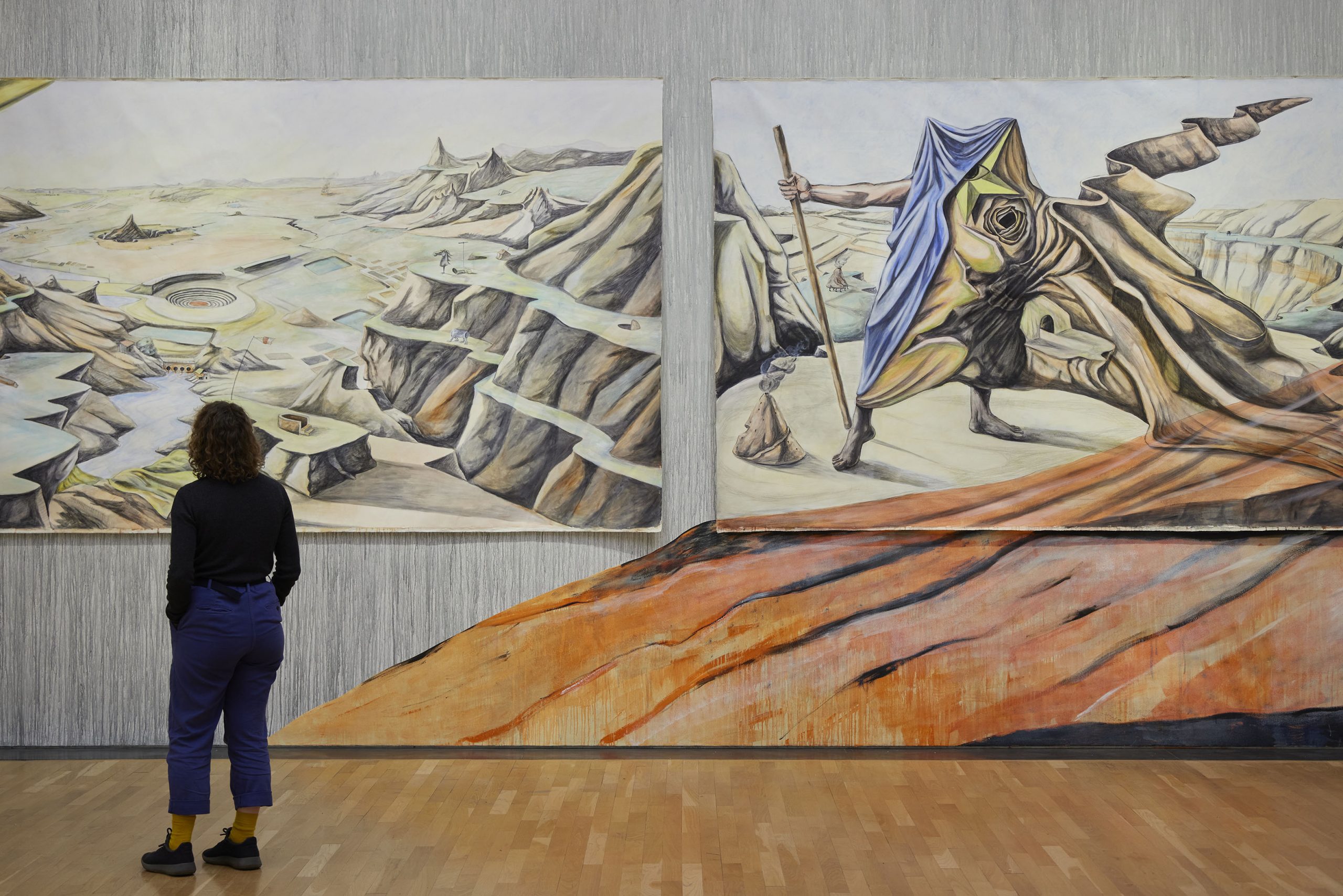 Credit: Prabhakar Pachpute. Installation view: Artes Mundi 9. Courtesy the artist and Experimenter Gallery, Kolkata. Photography: Stuart Whipps
To counteract the restrictions related to Covid-19, we will be presenting the work of these artists through virtual guided tours of the exhibition. In addition, we invite schools, colleges and community groups to join us for exchange sessions which will be hosted by our Engagement Producers. These 30–minute online sessions are an opportunity to gain deeper insight into the work of each artist, to share opinions and swap ideas.  
Our Engagement Producers are also available to run 40–minute online multi art-form creative sessions for up to 30 people. The Engagement Team at Artes Mundi brings together some incredible talent, from installation and film, performance, music, illustration, styling and writing, to present new ways to generate creative ideas together. We are committed to tailoring each session to the needs and interests of the people attending.  
We welcome all and are keen to work with a broad range of schools, colleges, universities and community groups based in Wales. We also invite others from across the UK and want to hear from community choirs, reading groups, sewing circles, sports teams and any other not-for-profit community groups. Please note availability is limited.  
Download the booking form here. Please complete and email to Letty Clarke, Curator of Public Programmes