At the table with Meiro Koizumi
Joined by Zoe Butt, Abu-Bakr Madden Al-Shabazz & Evie Manning
Wednesday 19 May 2021
1:00pm BST
Online

FREE

Click here to book now
Presented in partnership  with Cardiff Metropolitan University, Artes Mundi presents the fifth instalment of our At the table series with artist Meiro Koizumi.
The At the table series brings together the voices of the six Artes Mundi 9 shortlisted artists alongside those of international curators, artists, historians, thinkers and writers in a series of roundtable discussions centred on themes and ideas present in their work and the interwoven relationship between histories and practices, locally to internationally.
The penultimate of six events in the At the table series presents artist Meiro Koizumi in conversation with Zoe Butt, Artistic Director of the Factory Contemporary Arts Centre, Ho Chi Minh City; comparative sociologist and historian, Abu-Bakr Madden Al-Shabazz; and Evie Manning, co-Artistic Director of Common Wealth theatre company. Imagining we are sat around a table sharing a meal and exchanging ideas, this event is a chance to hear different concerns and perspectives while getting to know the artist and their work.
Live captions will be available throughout the event. For any other access support or enquiries, please email info@artesmundi.org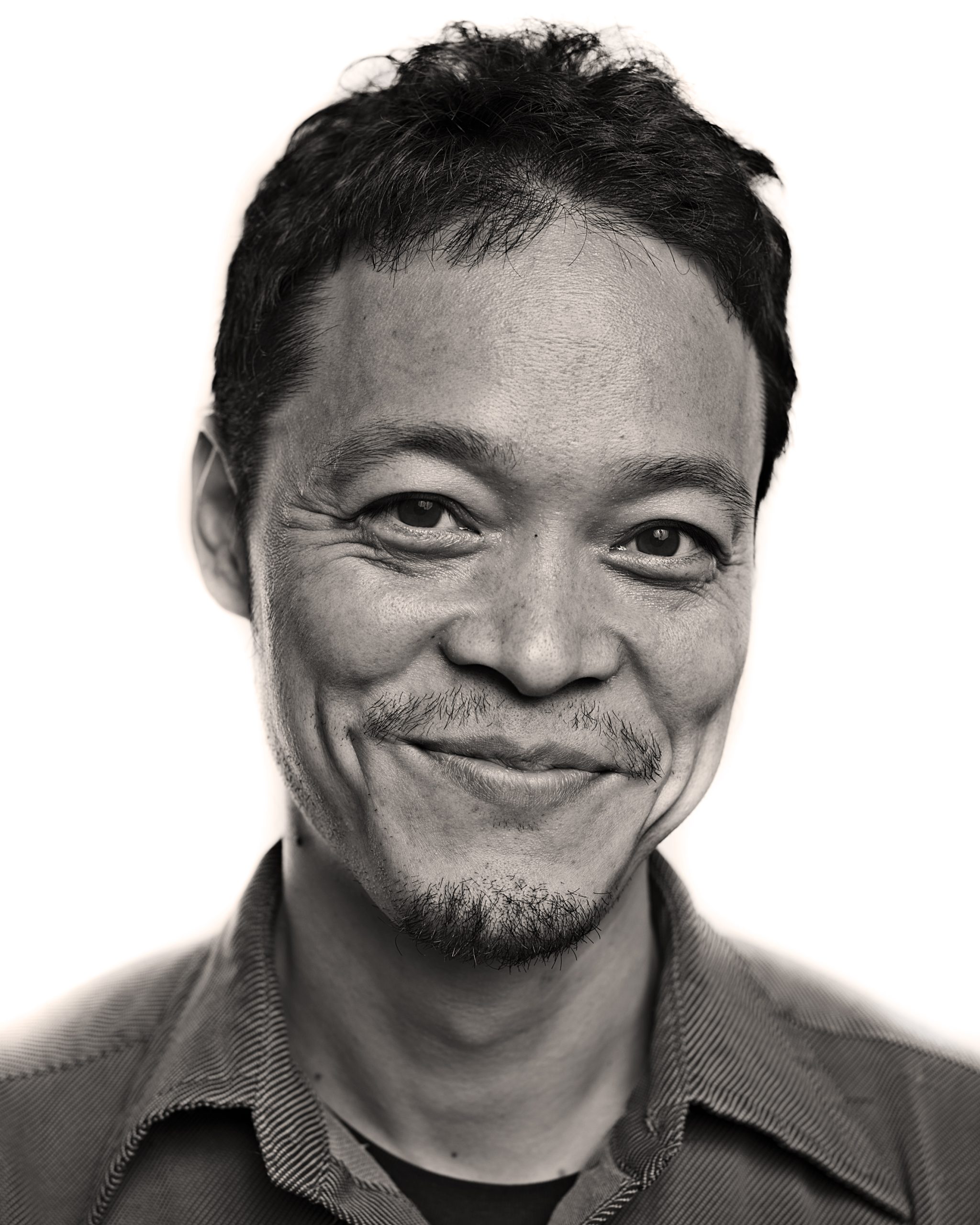 Credit: Meiro Koizumi. Photo: Sergey Illin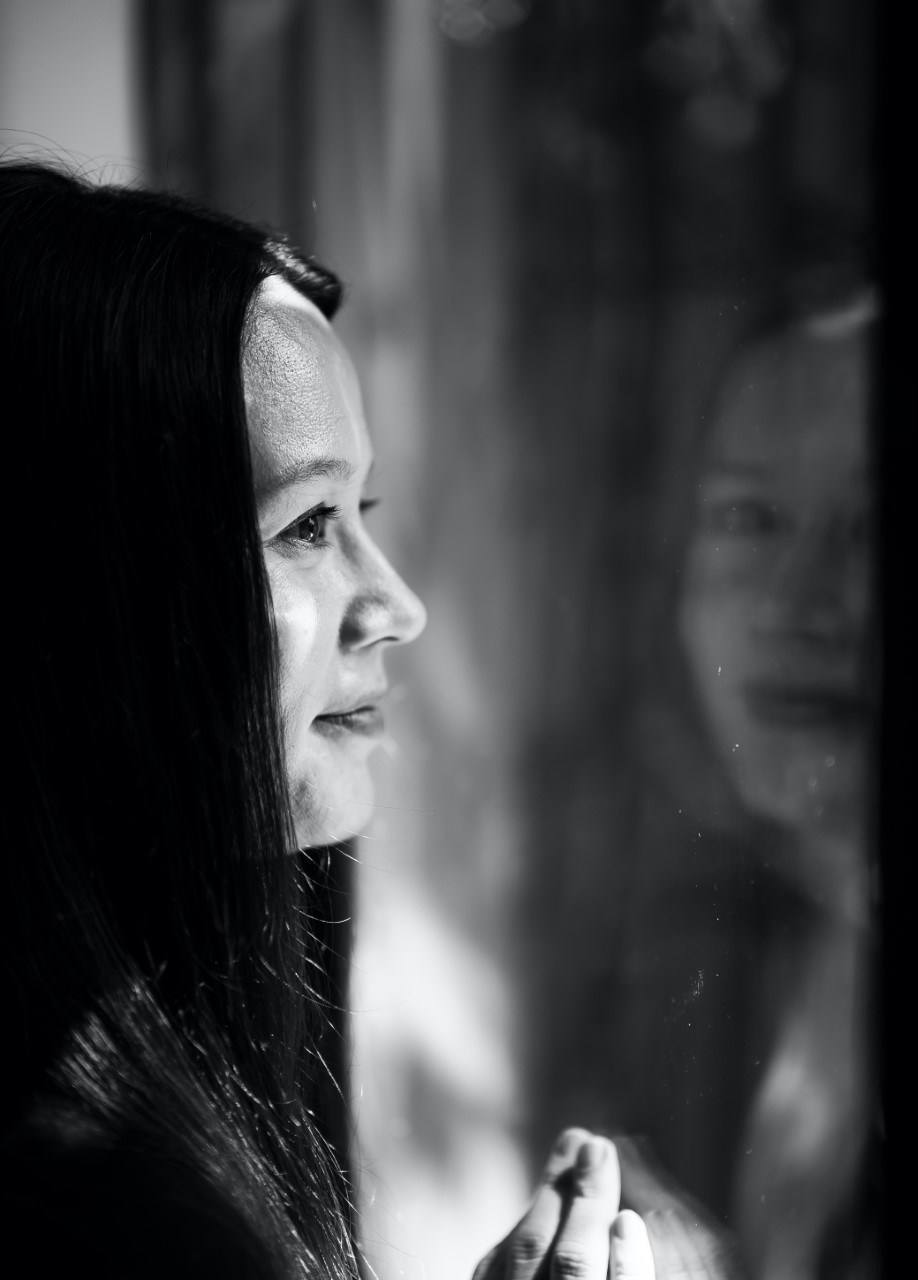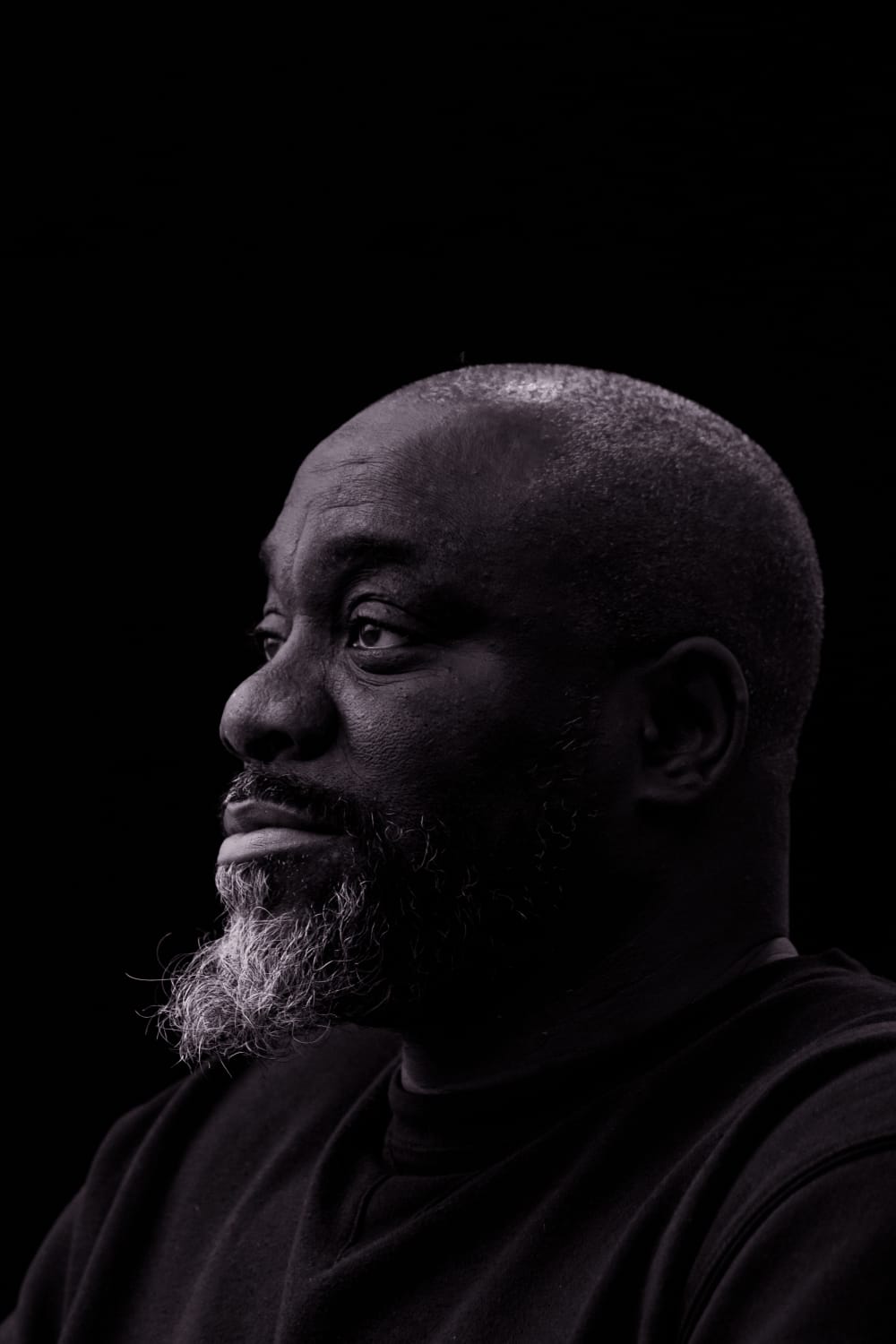 Credit: Abu-Bakr Madden Al Shabazz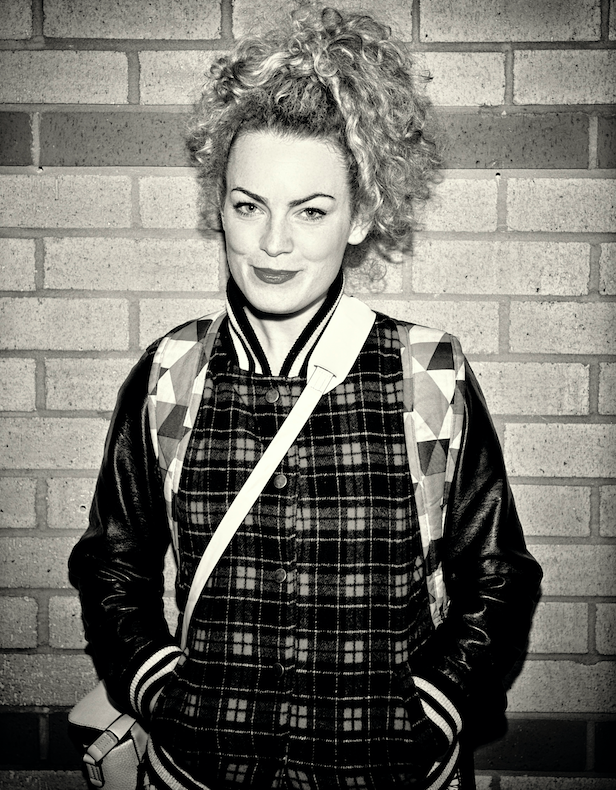 Meiro Koizumi (1976, Gunma, Japan) investigates the boundaries between the private and the public, a domain of specific importance to his native Japanese culture. His videos are often based on performances and constructed scenarios. His performances focus and enlarge the moment when a situation gets out of control, becomes embarrassing or breaks social rules. Meiro Koizumi attended the International Christian University, Tokyo; Chelsea College of Art and Design, London as well as the Rijksakademie van Beeldende Kunsten, Amsterdam. Recent solo exhibitions include Annet Gelink Gallery (2017),  DeHallen, Haarlem(2016), Arts Maebashi, Maebashi (2015), Kadist Art Foundation, Paris (2014), Museum of Modern Art, New York (2013), Centro de Arte de Caja de Burgos (CAB), Burgos (2012), Art Space, Sydney (2011) and the Mori Art Museum, Tokyo (2009). He participated in numerous group shows such as the Experimenta's 5th International Biennial of Media Art, Melbourne (2014),8th Shenzhen Sculpture Biennale, Shenzen (2014), Tokyo Opera City Art Gallery, Tokyo (2014), MSGSU Tophane-i Amire Culture and Arts Center, Istanbul (2013), Pinchuk Art Centre, Kiev (2012), Hara Museum of Contemporary Art, Tokyo (2011), Museum of Contemporary Art, Tokyo (2011), Liverpool Biennial, Liverpool (2010), Media City, Seoul (2010),Shanghai MOCA, Shanghai (2008) and many other. His works are included in the collection of the Museum of Modern Art, New York, Kadist Art Foundation, Paris and the Stedelijk Museum, Amsterdam.
Zoe Butt is a curator and writer who lives in Ho Chi Minh City. Her practice centres on building critically thinking and historically conscious artistic communities, fostering dialogue among cultures of the globalizing souths. Currently Artistic Director of the Factory Contemporary Arts Centre, Ho Chi Minh City,  Zoe formerly served as Executive Director and Curator, Sàn Art, Ho Chi Minh City (2009–2016); Director, International Programs, Long March Project, Beijing (2007–2009); and Assistant Curator, Contemporary Asian Art, Queensland Art Gallery, Brisbane (2001–2007) – this latter post particularly focused on the development of its Asia-Pacific Triennial of Contemporary Art. Her work has been published by Hatje Cantz; ArtReview; ArtAsiaPacific; Lalit Kala Akademi; JRP-Ringier; Routledge; and Sternberg Press, among others. Notable endeavours include Realigning the Cosmos (2020-); Pollination (2018-); Sharjah Biennial 14: Leaving the Echo Chamber – Journey Beyond the Arrow, (2019); Conscious Realities (2013-2016); Embedded South(s) (2016) and San Art Laboratory (2012-2015). Zoe is a MoMA International Curatorial Fellow; a member of the Asia Society's 'Asia 21' initiative; a member of the Asian Art Council for the Solomon R. Guggenheim Museum; and in 2015 was named a Young Global Leader of the World Economic Forum.
Abu-Bakr Madden Al-Shabazz is an Education Consultant, Comparative Sociologist and World Historian in the Black and African experience from prehistory to the contemporary. He has successfully run a Black History Studies programme at Cardiff University for nine years and is now a Visiting Senior Fellow Lecturer for the Cardiff School of Social Sciences in Race & Education. He has worked with several cultural organisations over the past 10 years such as: The National Museum of Wales, Gentle Radical, Peak Cymru, and What's Next, in the areas of cultural diversity with special focus on Colonisation, Black Literature, Cultural Democracy, Empire and Industrial Wales and its connection to The Caribbean and North America during slavery.
Evie Manning is Co-Artistic Director of Common Wealth. Common Wealth is a political theatre company based in Bradford and Cardiff. We make site-specific theatre events that encompass electronic sound, new writing, visual design and verbatim.  Common Wealth work with people from their lived experience from steelworkers to Muslim female boxers. Common Wealth have toured performances around the world and created work with BBC4, National Theatre Wales and Manchester Histories among others and have received awards from Amnesty International, Scotsman Fringe First and the Observer New Radicals. As a freelance director Evie has worked with Manchester International Festival, Royal Exchange, Tamasha, Battersea Arts Centre and programmed the inaugural Women of the World festival in Bradford.
Presented with Cardiff Metropolitan University