LATES: Pitch Black
Gabin Kongolo: NDAKO (Home)
Thursday 13 May 2021
7:00pm BST
Online

£6.60
15% discount if buying tickets for all 4
LATES: Pitch Black events

Suitability: 16+

Click here to book now
National Museum Cardiff and Artes Mundi are excited to announce Lates: PITCH BLACK, an online festival of events that will celebrate Blackness as boundless and infinite.
The series inclused multi-artform commissions that interrogate the impact that the British Empire and culture has had on Black people and their history, whilst exploring new ways to dream collectively.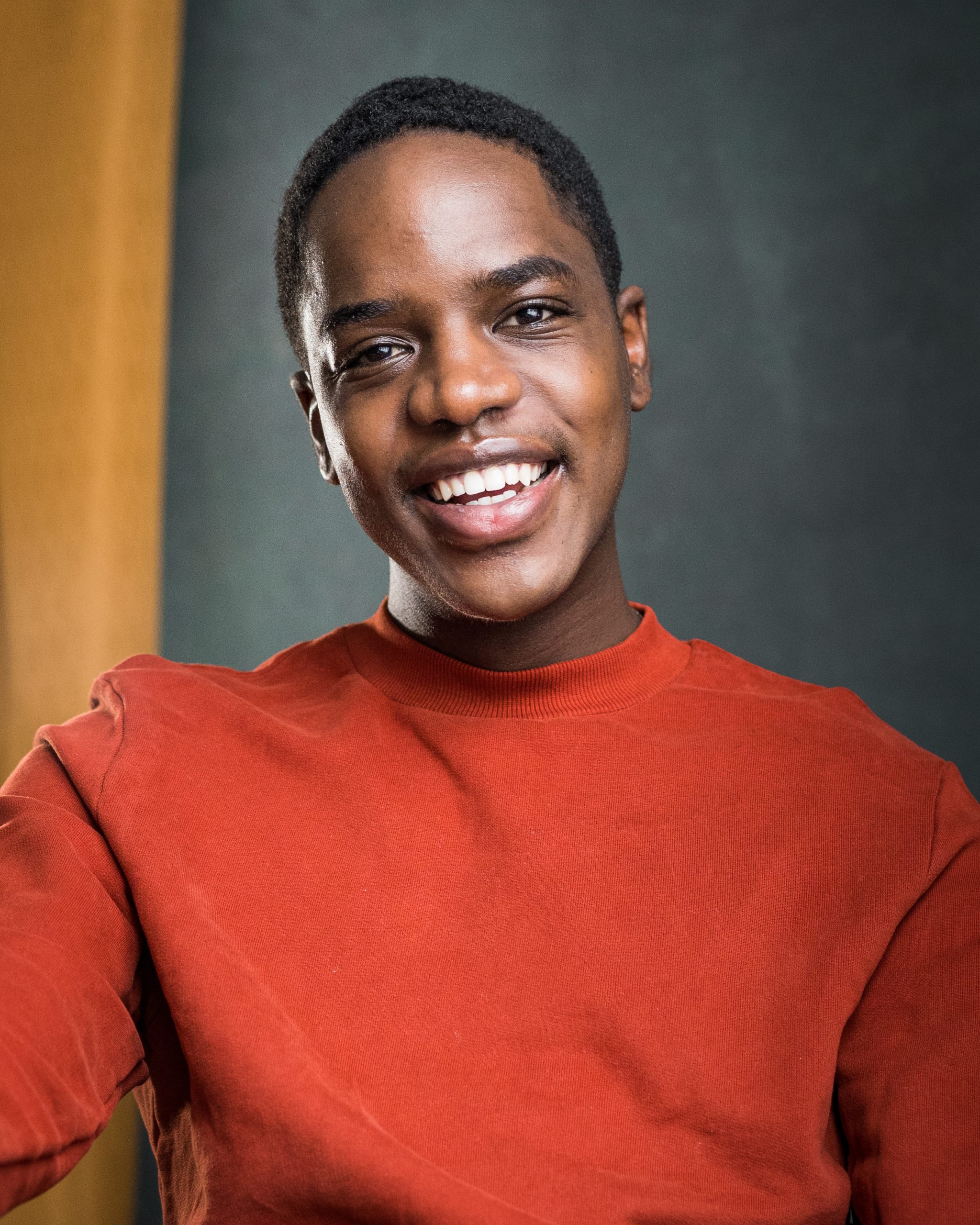 Credit: Credit: Gabin Kongolo
NDAKO (Home) is a cine poem that reveals the poetic nature and experience of coming to Wales from Congo as refugees. The work explores the refugee experience in relation to dreams, struggles and an evolving sense of identity from multiple people who are from and have now left the Democratic Republic of Congo. NDAKO (Home) is based on testimonies given by Kongolo's Mum, Dad, Uncle and Auntie as well as fellow filmmaker Horeb Mubambo. The visuals reflect the sentiments that have been shared through candid conversations between these individuals and Kongolo, as well as places that will be familiar to Cardiff's Congolese community. The words become a lyrical distillation of the intimate details of what it means to move through the world as a displaced person.
Running Order:
7.00pm – NDAKO (Home) by Gabin Kongolo
7.20pm – LIVE: Q&A with Gabin Kongolo
8.30pm – Break
8.45pm – LIVE: BONSOMI (Free) Homecoming Ritual Workshop with Gabin Kongolo and Nicole Ready
9.30pm – Black Art and Artefacts – a tour (part 2)
9.45pm – Break
10.00pm – DJ Set
Times are approximate – a full running order will be shared with ticketholders a few days prior to the event.
Gabin Kongolo is a 22-year-old actor/poet from Cardiff. Since graduating from University for the Creative Arts studying BA (Hons) Acting & Performance, Kongolo has been featured in BBC's Doctors, Sky One's Bulletproof and Against All Odds. Away from acting, Kongolo's poetry work has featured on the BBC and has gathered over 60,000 views online. He is currently working on a poetry series called Innocence, which he is developing based on stories told in Cardiff.
Lates: PITCH BLACK presents events that will be running every Thursday evening throughout May 2021 and will include bold new work created by our PITCH BLACK artists; Gabin Kongolo, June Campbell-Davies, Omikemi and Yvonne Connikie – commissioned by National Museum Cardiff and Artes Mundi. Alongside these commissions, Lates: PITCH BLACK will present film screenings, DJ sets, exclusive Black History tours of the National Museum of Wales Collections and extras from the Artes Mundi 9 exhibition.