Lates: PITCH BLACK
Yvonne Connikie: A Time for New Dreams
Thursday 27 May 2021
7:00pm BST
Online

£6.60
15% discount if buying tickets for all 4
LATES: Pitch Black events

Suitability: 16+

Click here to book now
National Museum Cardiff and Artes Mundi are excited to announce Lates: PITCH BLACK, an online festival of events that will celebrate Blackness as boundless and infinite.
The series includes multi-artform commissions that interrogate the impact that the British Empire and culture has had on Black people and their history, whilst exploring new ways to dream collectively.
Running Order:
7.00pm – A time for New Dreams by Yvonne Connikie
7.20pm – LIVE: Q&A with Yvonne Connikie
8.05pm – Break
8.30pm – Film Screening: Tiger Bay and The Rainbow Club – 1
9.10pm – Break
9.30pm – Musical Set
Times are approximate – a full running order will be shared with ticketholders a few days prior to the event.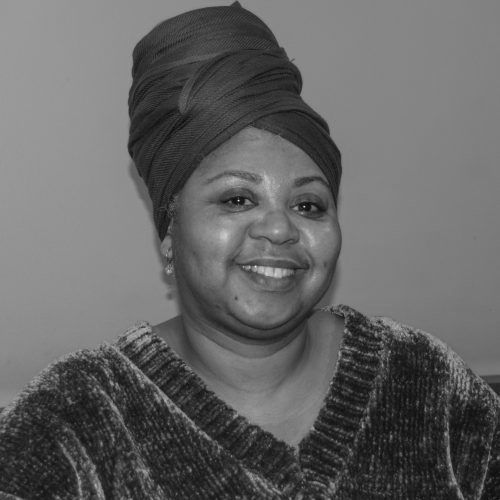 A time for New Dreams takes its name from a book by Ben Okri, a collection of essays on how the world is and how it could be. The work is an experimental and intergenerational manifestation of the dreams of the Windrush generation in Wales. Filmed in Newport, and based on archival material and new testimonials, the work A time for New Dreams reflects on and the ambitions the Windrush generation held by as Invited Citizens, as well as the racism they endured upon arrival. Moving through time, the film demonstrates how the recent Windrush Scandal has resulted in these dreams being turned into waking nightmares. So, right now this is a time for new dreams.
Yvonne Connikie is an Ethnographer and film curator specialising in Black independent cinema. Yvonne was the founder of the Black Film Festival Wales and a Founder Member and Chair of the New Black Film Collective and Assistant Curator for Black London Film Heritage. Yvonne is also a PhD candidate at the University of South Wales exploring the Leisure Activities of the Windrush Caribbean's in Butetown, Cardiff.
Lates: PITCH BLACK presents events that will be running every Thursday evening throughout May 2021 and will include bold new work created by our PITCH BLACK artists; Gabin Kongolo, June Campbell-Davies, Omikemi and Yvonne Connikie – commissioned by National Museum Cardiff and Artes Mundi. Alongside these commissions, Lates: PITCH BLACK will present film screenings, DJ sets, exclusive Black History tours of the National Museum of Wales Collections and extras from the Artes Mundi 9 exhibition.