Not Sorry
by Stephanie Back
12 November - 12 December


Online
Free
Artes Mundi and Taking Flight Theatre present the new performance film Not Sorry. Featuring artist Stephanie Back, the film explores the artist's experience of becoming Deaf at 15 and her 'rebirth' after discovering British Sign Language (BSL) with the resulting realisation of a new identity and culture.  
The performance was followed by a live Q&A with Stephanie Back and Elise Davison (Artistic Director and CEO of Taking Flight), and is available below. Not Sorry, an audio-described version, and the Q&A will remain online until 12 December.  
This commission is supported by National Lottery, Welsh Government Major Events and the Colwinston Charitable Trust. With thanks to Redbrck. 
Please watch the below for a captioned BSL introduction to Not Sorry.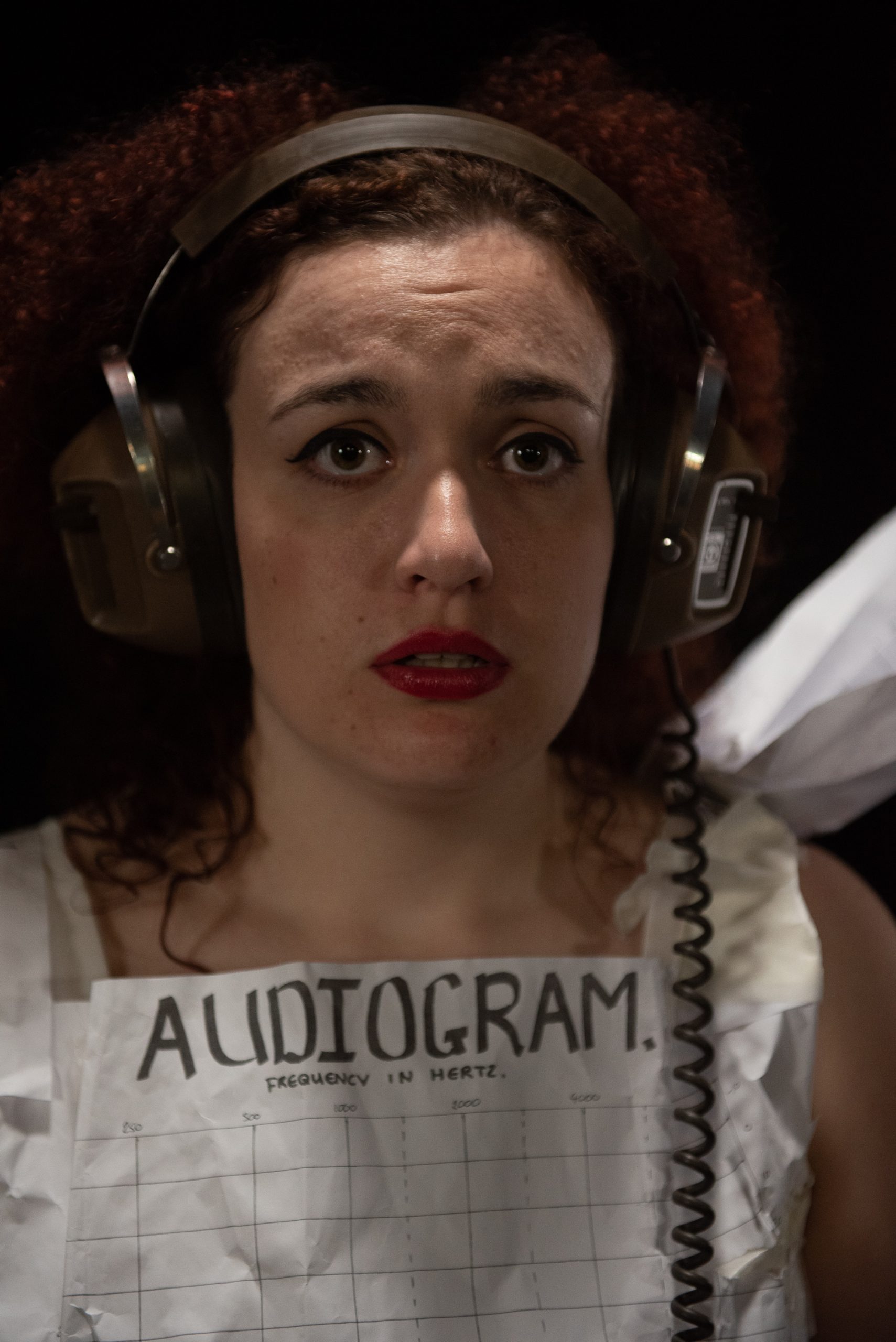 Credit: Stephanie Back. Photography by Alistair Daly.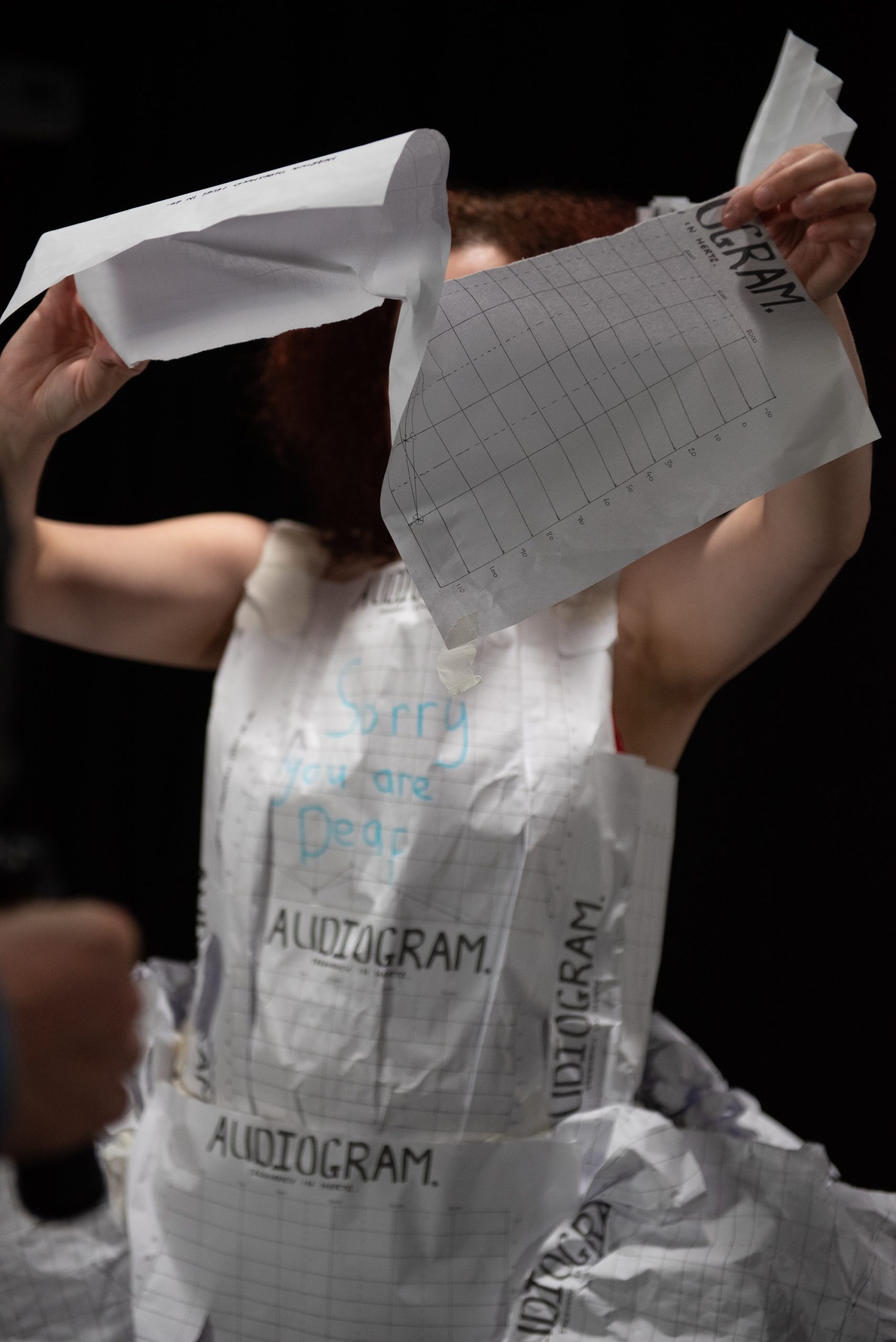 Credit: Stephanie Back. Photography by Alistair Daly.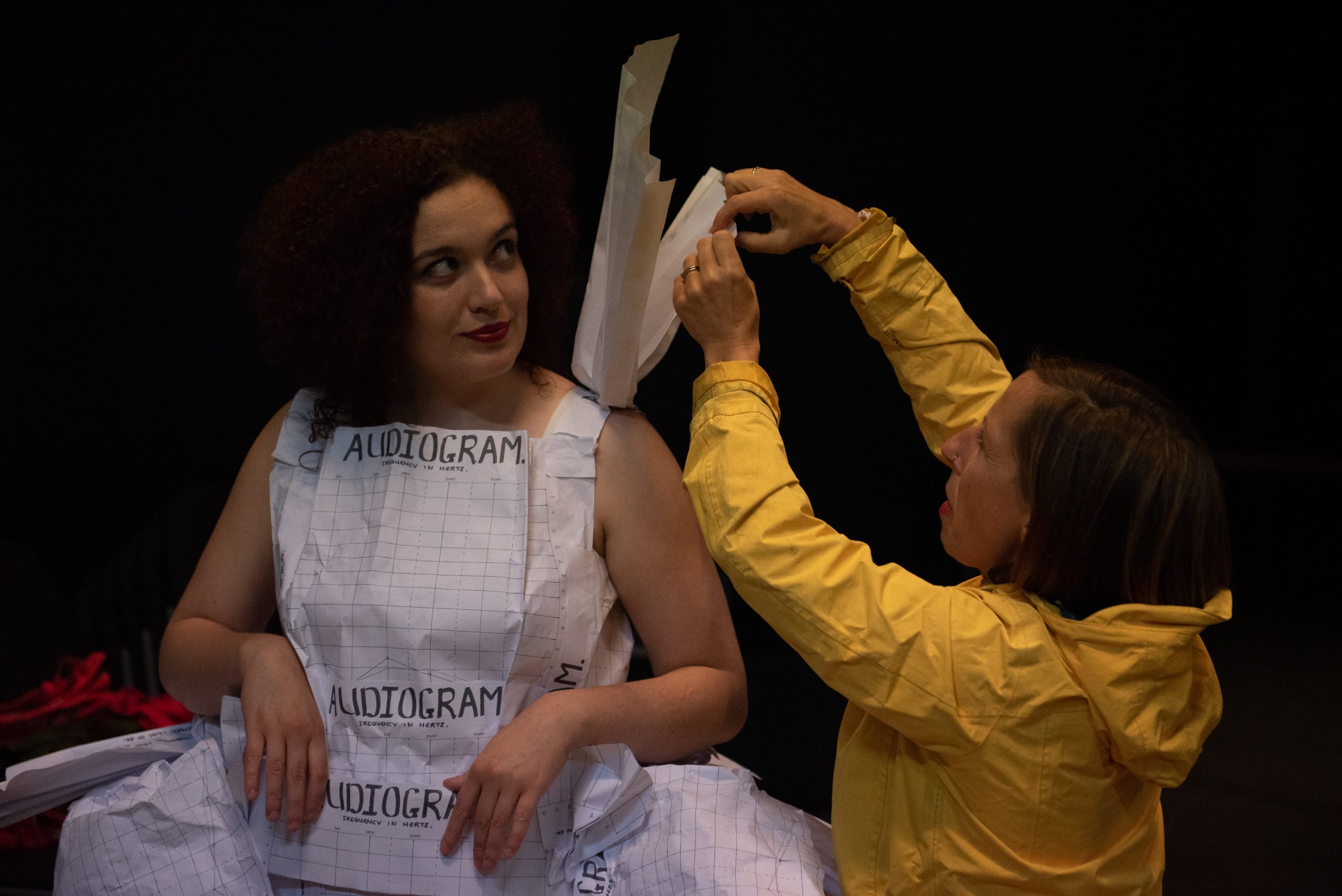 Credit: Stephanie Back. Photography by Alistair Daly.
Stephanie Back is the Access, Inclusion and Participation Manager at Taking Flight Theatre where she leads Wales's first and only youth theatre for Deaf and Hard of hearing young people. Since graduating from the University of Reading in 2016 she has also worked as an actress with Taking Flight (as Juliet in Romeo and Juliet, Miranda in The Tempest, Cherish in Honour and Cherish and a Dragon in You've Got Dragons) and additionally with companies such as National Theatre Wales, Mousetrap Theatre, Illumine Theatre, PAD Productions and Handprint Theatre. Stephanie has also been working on "Fow" (Was "I Said I Love You") alongside Elise Davison and Alun Saunders since early 2017. Alongside all of this Stephanie also leads Deaf awareness training and Accessible theatre workshops with Elise Davison. She is a Welsh language learner. 
Taking Flight makes bold, unusual theatre productions with Deaf, disabled and non-disabled performers. The company's work tours Wales and beyond and they often find themselves in out of the way places, as well as traditional theatre venues.  Alongside touring work, the company prides itself on nurturing the next generation of disabled talent, both on stage & behind the scenes. This is achieved by running inclusive professional training courses & mentoring schemes for people who identify as Deaf or disabled & are looking for the next step into a career in theatre, or to develop existing skills & build confidence.  In 2019, Taking Flight established the only Youth Theatre for Deaf and hard of hearing young people in Wales.