Phoebe Davies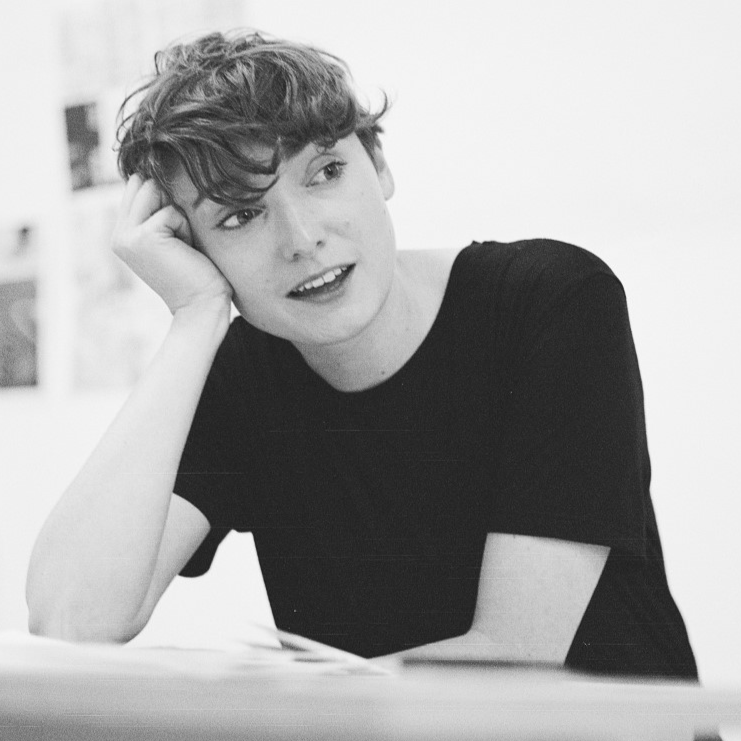 Phoebe is an artist working across moving-image, performance, print and sound. Often she works in response to individuals, communities and locations, generating work through performance to camera, freewriting and field recordings. Habitually she uses the lens, body and voice to explore the subtleties and tensions of visceral human experiences and personal politics.
Her work is primarily research based and is influenced by close collaborators and practitioners from varied social and cultural sectors, including activists, sex educators, athletes, sports therapists, academics and organic farmers. Currently her research focuses on exploring the physicality of farm labouring, rural queerness, and the perils of pregnancy within a context of Welsh coastal mythology. She is currently a g39 Artist Fellow and facilitates Fieldwork Studio, an artist development programme based at Slade Farm Organics in the Vale of Glamorgan.
Her work has been shown in galleries, arts spaces, educational institutions and the public realm, including Festival of Voice, Chapter Arts Centre (Cardiff), Tate Modern (London), Site Gallery (Sheffield), Arnolfini (Bristol), the Wellcome Collection (London), Eastside Projects (Birmingham), Wysing Arts Centre (Cambridge). Alongside her solo practice she has an ongoing collaboration with the choreographer and theatre practitioner Nandi Bhebhe as Bhebhe&Davies.