Artes Mundi Prize 1
Xu Bing was the first winner of the Artes Mundi Prize, awarded in 2004.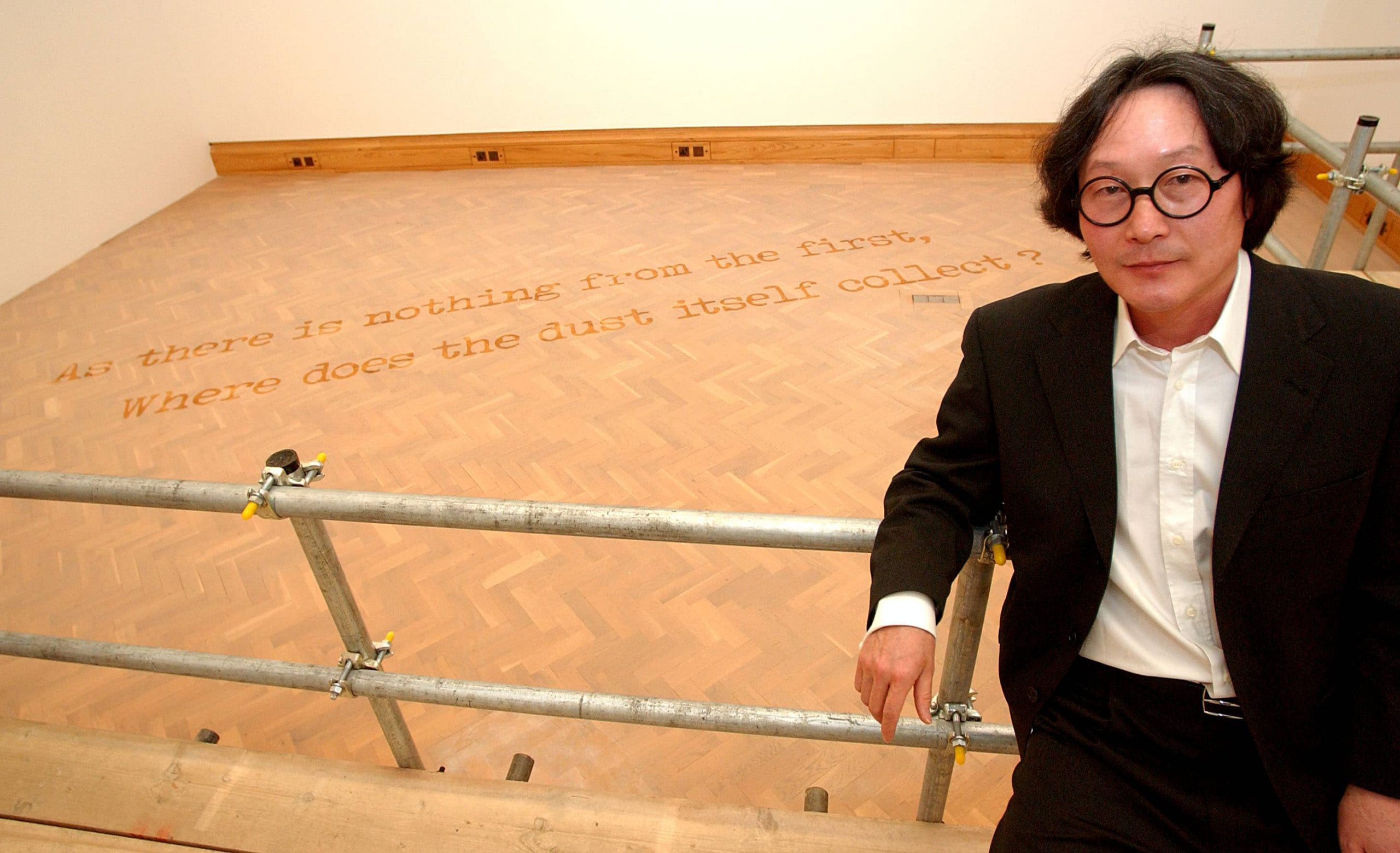 Credit: Xu Bing. Photography by Huw John. Xu Bing, recipient of Artes Mundi Award (Wales International Visual Arts £40,000 Prize) who now resides in New York, pictured after award with his work which is on show at National Museum of Wales, Cardiff, UK
Xu Bing (born, China, 1955; lives and works in New York, USA) has a particular interest in how linguistic nuances can affect cultural differences. He exhibited at the Venice Biennale (1993), the Yokohama Triennale (2002) and has also shown at the V&A, London; the Smithsonian Institute, and in Spain, Japan, Australia and South Africa.