Artes Mundi Prize 4
Yael Bartana was the winner of the Artes Mundi 4 Prize.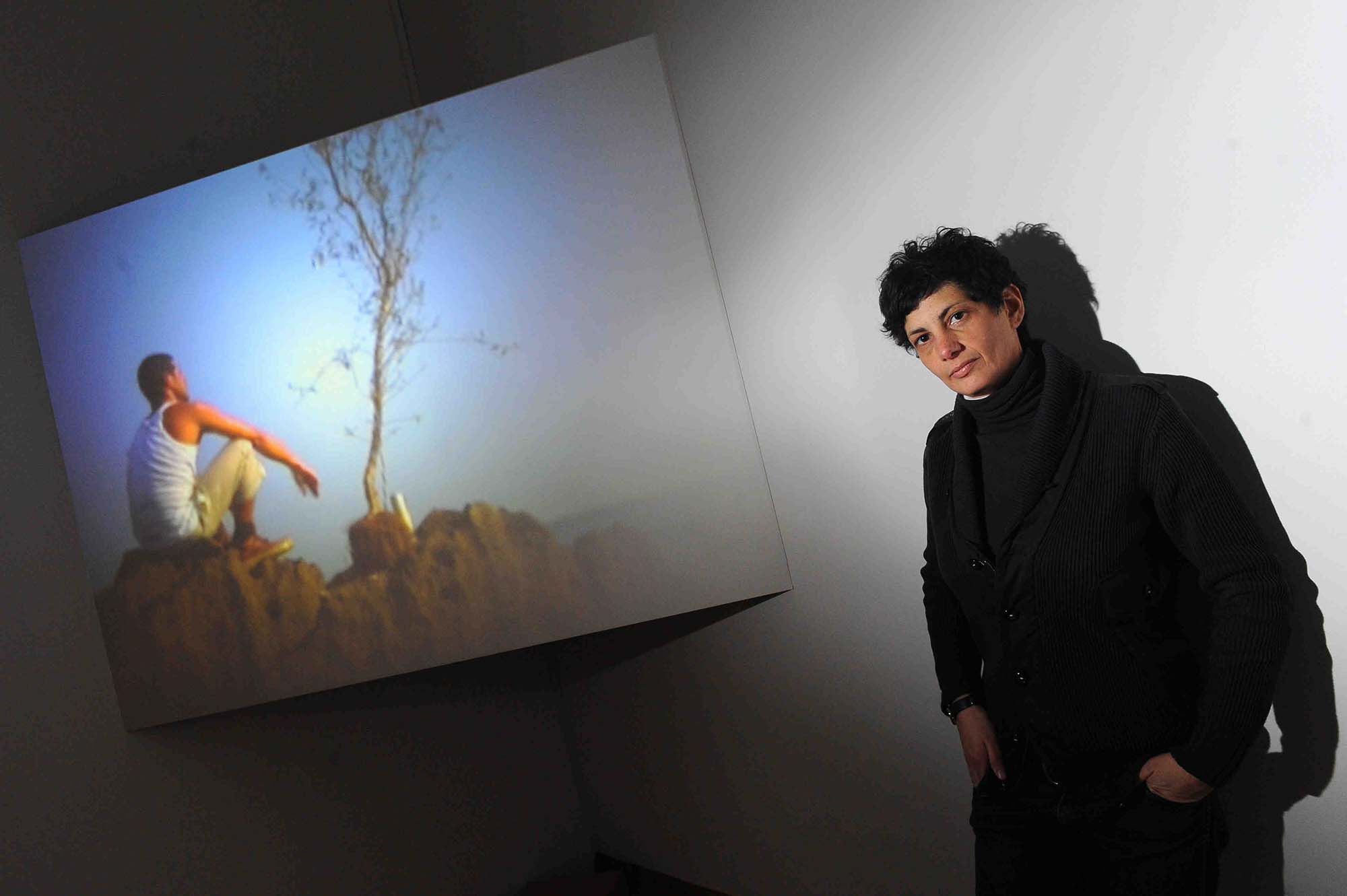 Credit: Artes Mundi preview. National Museum Wales. PIC Darren Britton © WALES NEWS SERVICE
Bartana uses photography, moving image, sound and installation to create complex visualisations that encompass documentary, simulation and reenactment to examine the relationship of the individual within societal structures.
Often focused within traditions and histories of Israel or other communities with strong connections to Jewish – Israeli history, Bartana's work addresses issues of the mechanism of nationalism and the formation of identity. Her work explores the details of everyday living and its rituals while relating them to the actions of the state and the constant presence of war and insecurity in her country. Recently she called herself an 'amateur anthropologist' acknowledging that she reflects and challenges the political and cultural associations for which her country is known.
In 2006 Bartana was invited to work in Warsaw, Poland, a country where some 3 million Jews lived before Nazi occupation during World War II. The Warsaw Ghetto became a sealed community where death from disease or deportation to concentration camps has become an indelible part of history. On its site she constructed a kibbutz out of wood, filming its building. As part of the initiative she founded the Jewish Renaissance Movement in Poland (JRMiP).
Born in 1970, Bartana Bartana's works have been exhibited around the world and are part of collections at museums such as the Museum of Modern Art, New York City, Tate Modern, London, and the Centre Pompidou, Paris. Her film trilogy And Europe Will Be Stunned, which discusses the relationship between Judaism and Polish identity, was shown at the Polish pavilion of the 2011 Venice Biennale. She is based in Amsterdam, Berlin and Tel Aviv.
---
Gallery
Please click images to enlarge