---
Artes Mundi Prize 6
Theaster Gates was announced as the winner of Artes Mundi 6 Prize. He chose to split the £40,000 amongst the other shortlisted artists.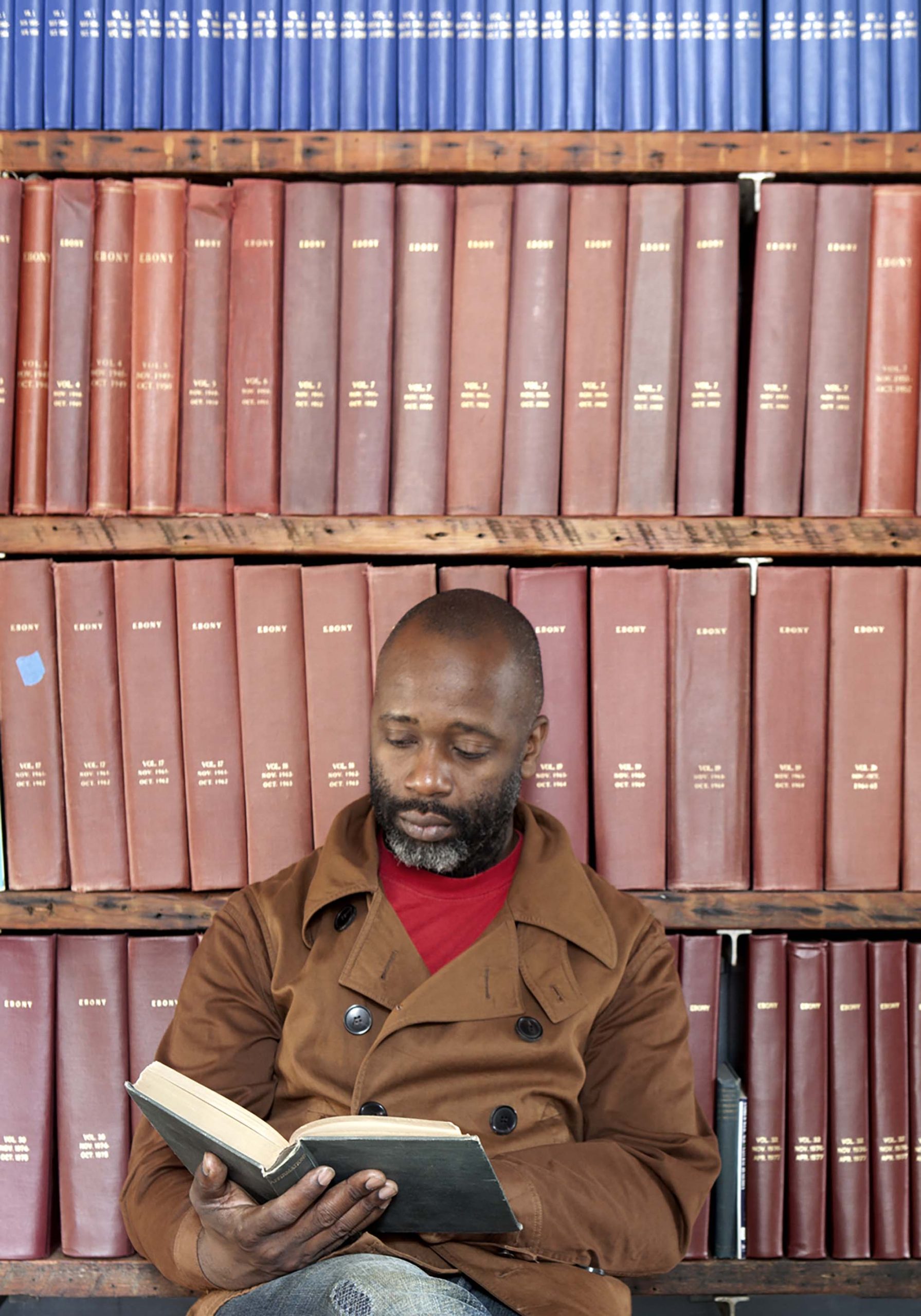 Theaster Gates' practice includes sculpture, installation, performance and urban interventions that aim to bridge the gap between art and life. He works as an artist, curator, urbanist and facilitator, and his projects attempt to instigate the creation of cultural communities by acting as catalysts for social engagement that leads to political and spatial change. Gates has described his working method as "critique through collaboration" – often with architects, researchers and performers – to create works that stretch the idea of what we usually understand as visual-based practices.
At Milwaukee Art Museum in 2010, Gates invited a gospel choir into the galleries to sing songs adapted from inscriptions on pots by the famous 19th century slave and potter 'Dave Drake'. For the 2010 Whitney Biennial, he transformed the Sculpture Court with an architectural installation functioning as communal gathering space for performances, social engagement and contemplation and in The Listening Room at Seattle Art Museum, the gallery became an audio archive incorporating a DJ booth and DJ who played selections from the now closed Dr Wax record store in Chicago, formerly an influential hub for 60s, 70s and 80s music, in particular jazz, blues and R&B.
Trained as both sculptor and urban planner, his works are rooted in social responsibility and underpinned by a deep belief system. Gates ongoing real estate development, 'The Dorchester Project' 2006, began with the purchase of an abandoned building on 69th and Dorchester Avenue on Chicago's South Side. In collaboration with a team of architects and designers the artist proceeded to gut and refurbish those buildings using various kinds of found materials. The buildings have become a hub for cultural activity, housing a book and record library and becoming a venue for dinners (choreographed occasions entitled 'Plate Convergences'), concerts and performances. Gates describes this project as "real-estate art", part of a "circular ecological system". Building renovations are financed entirely by the sale of artworks, created from the materials salvaged from their interiors.
---
Please click images to enlarge