Rhiannon Lowe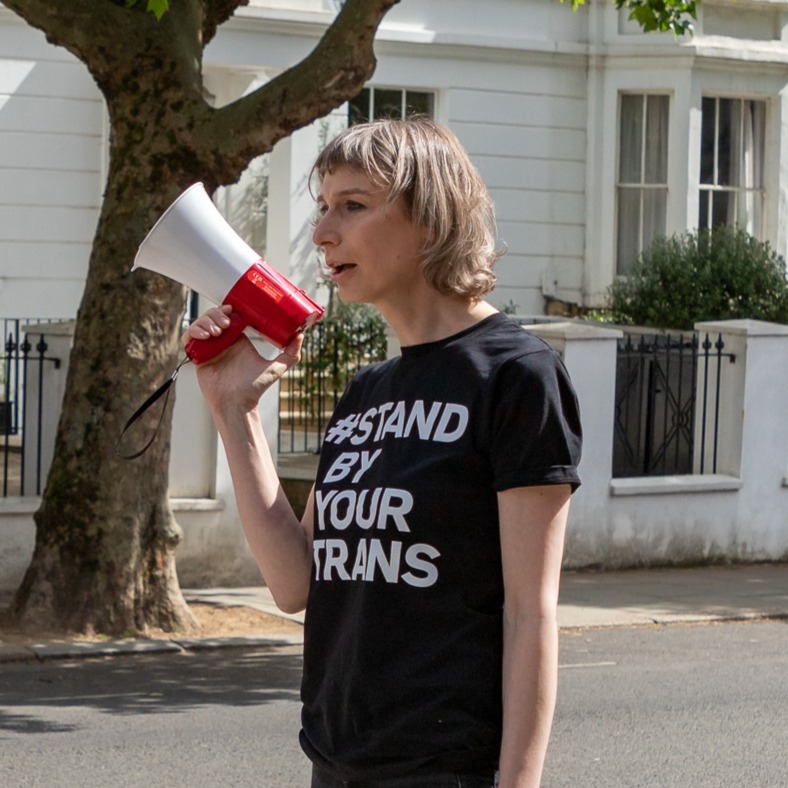 Credit: Rhiannon Lowe performance at Freelands, London. Photo - Jules Lister. Courtesy Freelands Foundation
Rhiannon Lowe (she/her, born Yorkshire, lives Cardiff) is a performer and noisemaker, often using constructed, semi-domestic spaces in which to stage performances and hang work. She also writes, curates and organises exhibitions, and performs at sound events. She studied at Lancaster, Birmingham and Leicester.
Rhiannon's current work is a continuing project under the banner Trans Panic. It focuses on transition, grappling with and positioning herself as a trans artist working with trans subject matter, while exploring the strength and limitations of community, and taking angry swipes at anti-trans media. Her practice includes experimentation with moving image and sound/noise, and incorporates wider works of text, performance, design, costume and installation. Under the faux character/moniker Cekca Het, a never-to-make it pop/noise band, Rhiannon also commemorates and wallows in memories of growing up in the '80s, entangled with the confused enjoyment of her now second teen-age.
Recent activities include: Man, I can't tell you how relieved I was when you took off your dress, you didn't have a dick, Aggregate 2022, Freelands Gallery, London; This Is No Time To Plan An Ending, g39, Cardiff; Careful Networks, Phoenix, Leicester; Cekca Het: Trans Panic, Mission Gallery, Swansea; Freelands Fellowship, g39, Cardiff; R&D grant from Arts Council Wales.