Carolina Caycedo
Exhibiting at Oriel Davies Gallery and Chapter.
Carolina Caycedo (b 1978, London) is a Colombian multidisciplinary artist living in Los Angeles.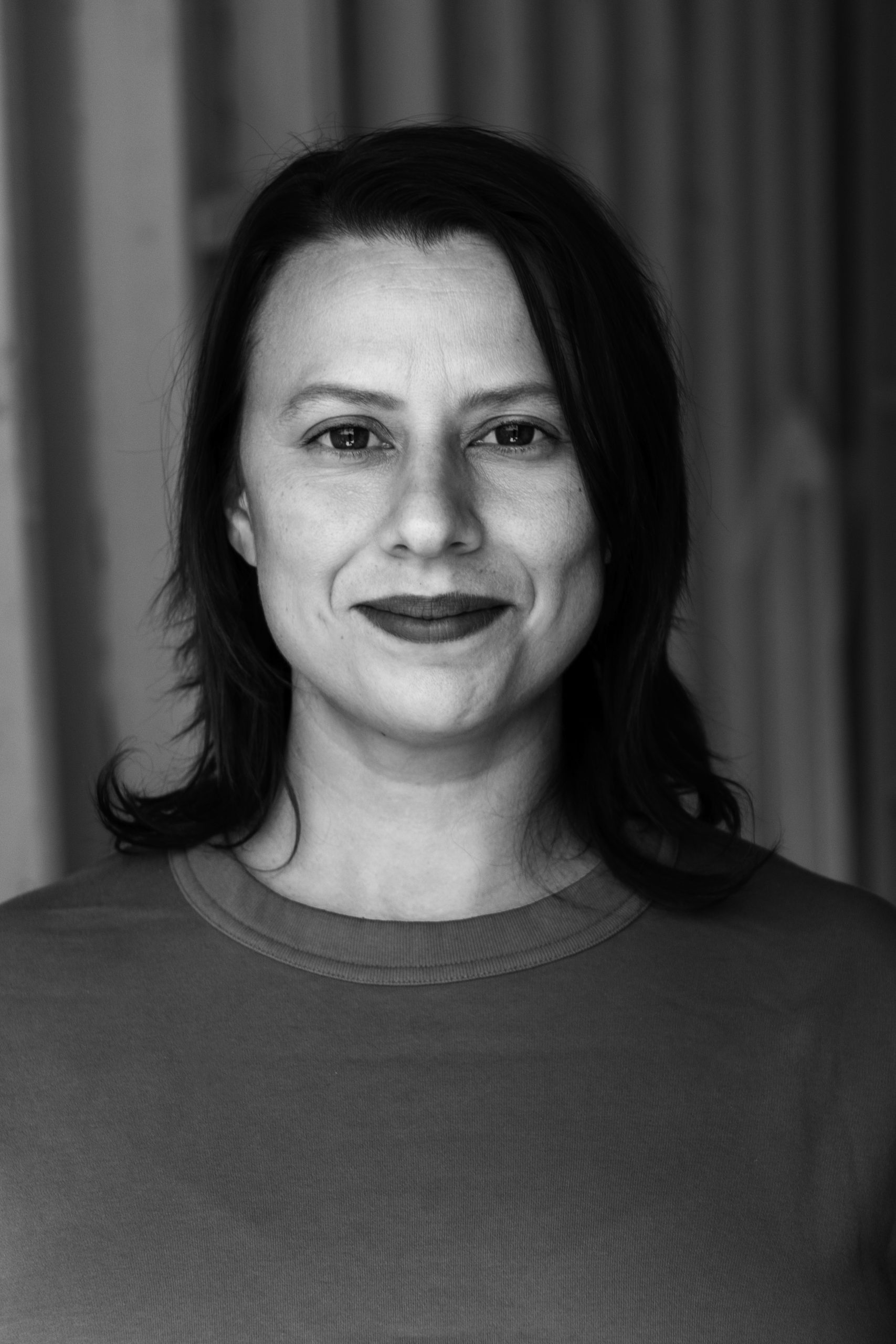 Credit: Carolina Caycedo - Credit Ruben Díaz
Her immense geographic multi media works are not merely art objects but gateways into larger discussions about how we treat each other and the world around us. Through her studio practice and fieldwork with communities impacted by large-scale infrastructure and other extraction projects, she invites viewers to consider the unsustainable pace of growth under capitalism and how we might embrace resistance and solidarity. Process and participation are central to Caycedo's practice, and she contributes to the reconstruction of environmental and historical memory as a fundamental space for climate and social justice. Informed by Indigenous and feminist epistemologies, she confronts the role of the colonial gaze in the privatisation and dispossession of land and water. 
Recent solo museum exhibitions include "Land of Friends", Baltic Centre for Contemporary Art, Gateshead (2022–23); "Distressed Debt", ICA San Diego (2022); "Projects: Carolina Caycedo and David de Rozas", MoMA, New York (2022); "From the Bottom of the River", MCA Chicago (2020–21); "Cosmotarrayas", ICA Boston (2020); "Wanaawna, Rio Hondo, and Other Spirits", the Orange County Museum of Art (2019–20); and "Care Report", Muzeum Sztuki, Łódź, Poland (2019–20). 
Group exhibitions include "Thinking Historically in the Present", Sharjah Biennial 15, UAE (2023); and Trondheim Kunsthall, Norway; "Territories of Waste", Museum Tinguely, Basel; "Following Water", Kunsthalle Bielefeld; "Back to Earth", Serpentine Galleries, London; and "rīvus", 23rd Biennale of Sydney, Australia (all 2022), among many others. 
Caycedo is a 2023 United States Artists fellow and 2023–24 Getty Research Institute Artist in Residence. She was a 2021–22 inaugural US Latinx Artist Fellow and a 2020–22 inaugural Borderlands Fellow at the Center for Imagination in the Borderlands at Arizona State University (ASU) and the Vera List Center for Art and Politics at The New School. 
Carolina Caycedo is represented by Commonwealth and Council, LA and Instituto de Visión, Bogotá.
---
Please click images to enlarge