Meiro Koizumi
Meiro Koizumi's videos investigate the boundaries between the private and the public, the authentic and the staged, in particular as evidenced within moments of collective or civic memory, a domain of specific importance to his Japanese cultural heritage. His work often deals specifically with individual moments where questions are asked about how we might engage with, relate to and confront, painful moments within nation's histories and how we remember conflict without recourse to nostalgia, revisionism or jingoistic propaganda. Typically his videos unfold to present everyday situations transformed into sites of tension. His 2018 work Battlelands was the first time the artist had worked with non-Japanese subjects, Koizumi investigating the psychological dimension of the violence of war through performances by five US combat veterans from wars in Iraq and Afghanistan. Their stories of traumatic experiences are countered by the picturing of the domestic spaces of their homes and US landscapes, created by the veterans wearing body cams, to create emotionally moving physical and mental space of those returning from war. In 2018 he was included in the prestigious Mercedes Benz Art Scope residency program for artists.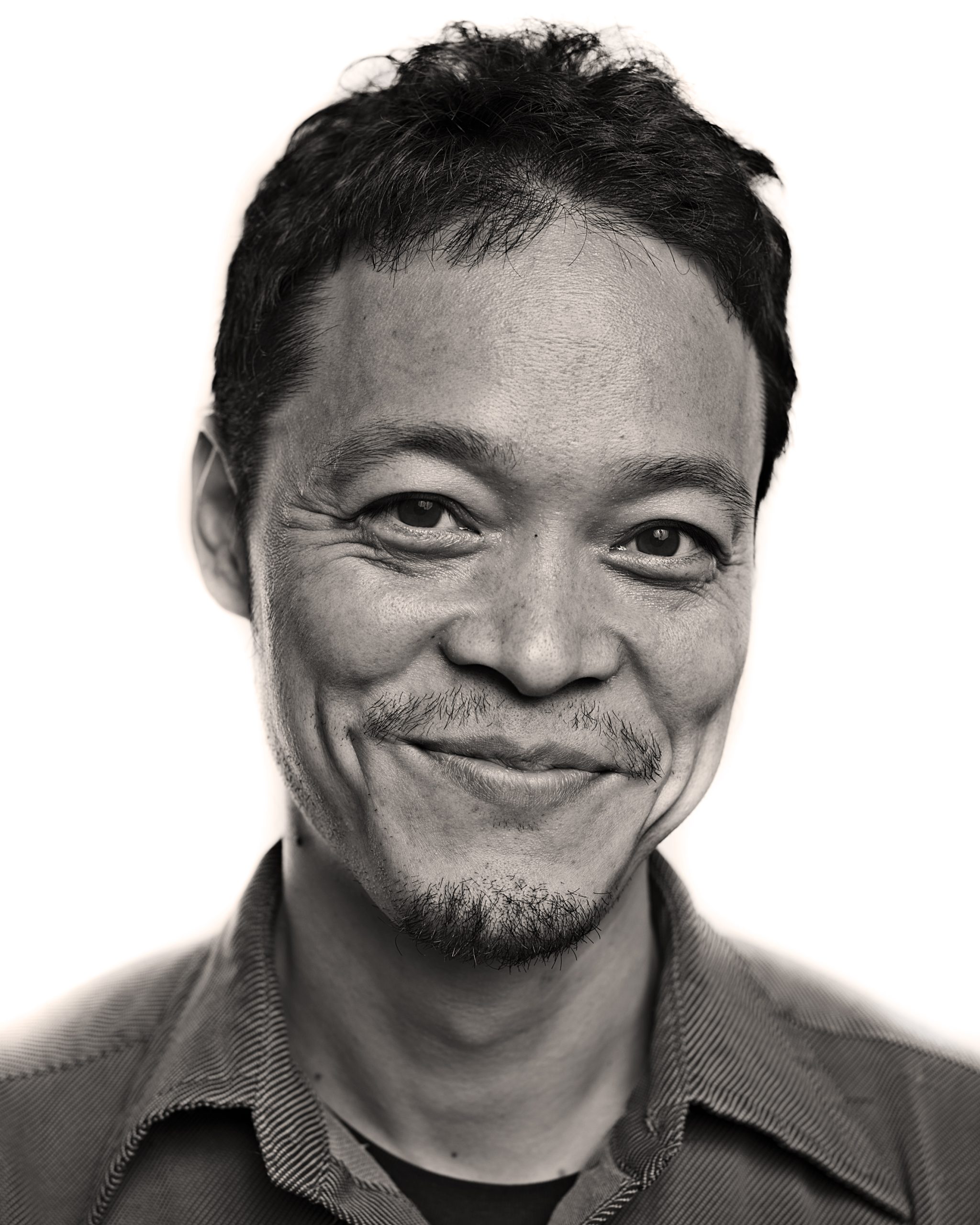 Credit: Meiro Koizumi. Photo: Sergey Illin
Artes Mundi 9 Exhibition
Angels of Testimony is a three screen video work originally commissioned in 2019 by the Sharjah Art Foundation for the biennale that year, and presented in Artes Mundi 9 in a newly reconfigured form. Alongside archival documents including a book which forms the source for the work as a whole, visitors first encounter a single large-scale monitor which shows Hajime Kondo, a 99 year old veteran from the Second Sino-Japanese War (1937-45). He is one of the few veterans in Japan to publicly declare knowledge and experience of the war atrocities he saw and was complicit within during this conflict, a moment within contemporary Japanese society which continues to be fraught with issues surrounding honour, civic obedience and public acknowledgement of shameful past national histories. Japan of course is not alone in this, as many countries in differing ways, continue to grapple with the wrongs of previous generations and shed light on moments in their histories which continue to have negative repercussions for many individuals, communities and other countries to this day.
Interviewed by the artist to recall these moments of atrocity in this complex and complicated work, we see Kondo-san struggle to remember, plagued by guilt despite onset of failing memory and continuing to seek redemption. We are drawn to the poignancy of the old man self-evidently present in all human frailty and bravely confessing while simultaneously appalled by the horror of the actions he witnessed and yet did not act to intervene. Alongside this, we then move into a notional second phase of the installation, where here a second monitor shows the same interview, this time with two projections of performances developed by teenagers through workshops with Koizumi. Pictured in rehearsal spaces and in the street, the teenagers were involving in selecting from the testimonies of Kondo-san that resonated personally for them, the young people acknowledging his statements as a moment of public ownership, confrontation and healing through public pronouncements. Sometimes, the teenagers appear in tears, sometimes defiant, sometimes perhaps angry. Each of differing duration, all three videos weave together, passages continually changing, as if searching for a new way to represent history, especially those often too shameful for personal and collective consciousness.
Some viewers may find the subject of the video installation disturbing as it contains verbal and subtitled descriptions of war atrocities including acts of sexual violence, molestation and torture.
---
Image Gallery
Please click images to enlarge
Biography
Meiro Koizumi (b 1976, Japan; lives and works in Yokohama) has held solo shows in major institutions such as EYE Film Museum, Amsterdam; MoMA, New York; Mori Art Museum, Tokyo; Tate Modern, London; De Hallen, Haarlem; Art Space, Sydney and Kadist Art Foundation, Paris. His work has also been included in major group exhibitions, including at the 5th Aichi Triennale; 9th Asia Pacific Triennal; Hara Museum of Contemporary Art, Tokyo; 6th Liverpool Biennial; 14th Sharjah Biennal; MSGSU Tophane-i Amire Culture; Arts Center, Istanbul; Pinchuk Art Centre, Kiev and Shanghai MOCA, amongst many others. Recently he was included in the prestigious Mercedes-Benz Art Scope residency programme in 2018. Meiro Koizumi is represented by Annet Gelink Gallery, Amsterdam and Mujin-to Production in Tokyo.