Artes Mundi 9
Although the shortlist was first confirmed in September 2019—at a time when few could predict the global pandemic that the world was accelerating towards—it is no coincidence that the artists all examine, address and question some of the most significant issues we are currently facing. Presentations of new and recent work centre on the devastating impact of histories of colonialism, environmental change, intergenerational trauma and healing, the aftermath and legacies of conflict, and ongoing concerns of representation and privilege.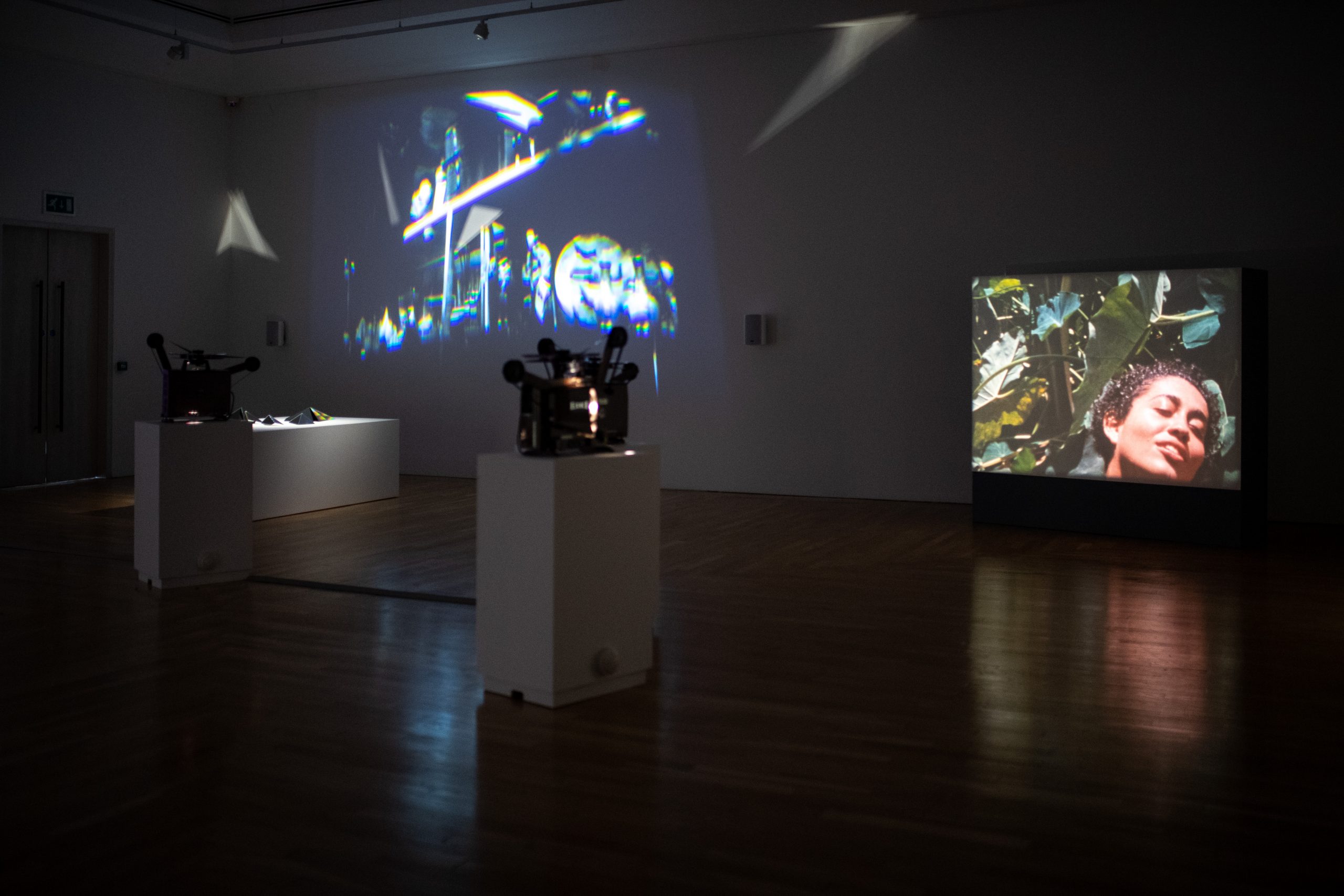 Credit: Beatriz Santiago Muñoz. Gosila, 2018; About falling, 2021. Courtesy the artist. Photography: Polly Thomas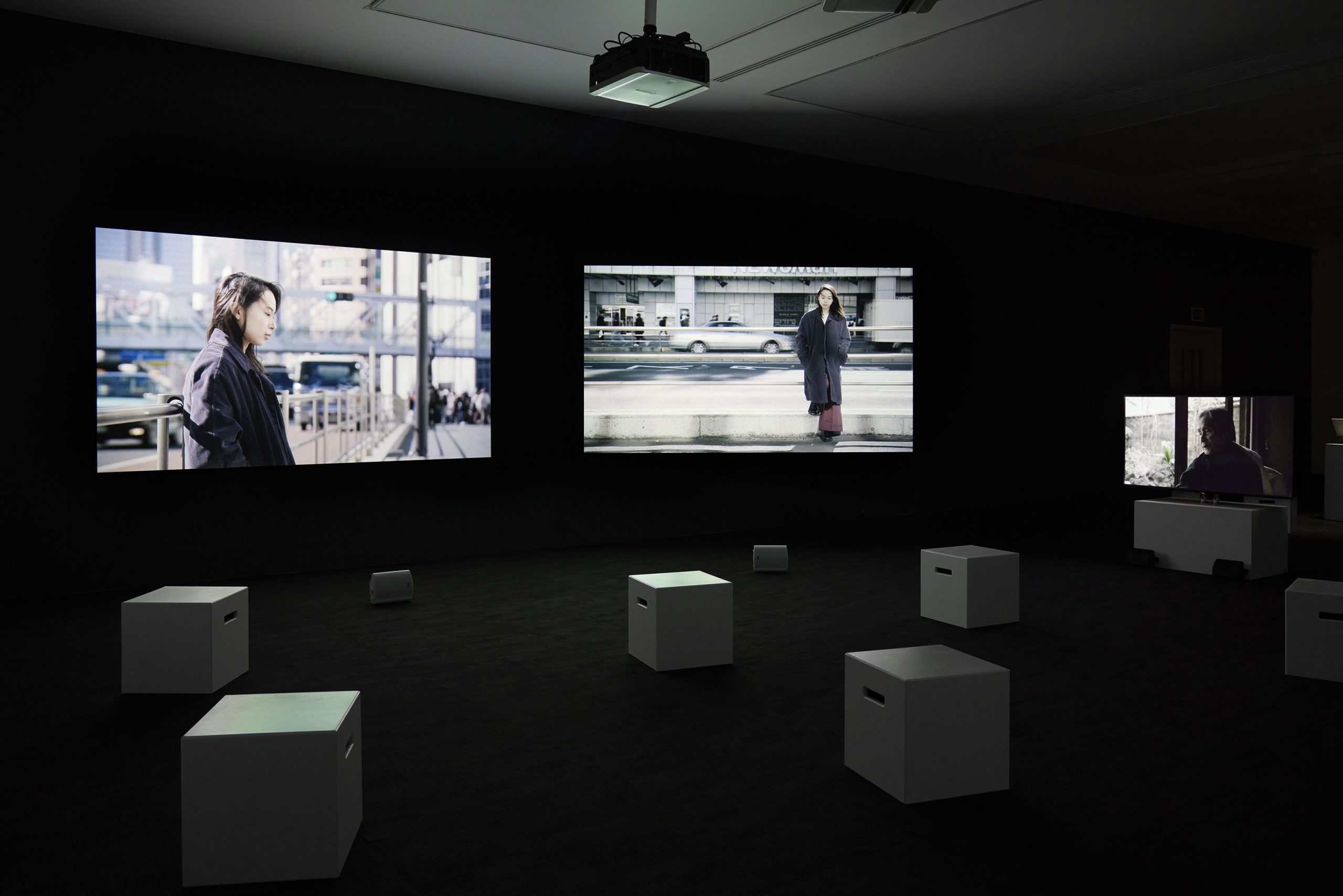 Credit: Meiro Koizumi. The Angels of Testimony, 2019 (detail). Three-channel video installation, colour, sound, archival materials. Commissioned by the Sharjah Art Foundation. Courtesy the artist, Annet Gelink Gallery, Amsterdam and MUJIN-To Production, Tokyo. Installation view: Artes Mundi 9. Photography: Stuart Whipps
Dominican Republic-born and New York-based artist Firelei Báez explores Diasporic narratives, celebrates black female subjectivity and imagines new possibilities for the future through dynamic, fantastical and intricate paintings. Through a new immersive installation, South African artist Dineo Seshee Bopape materially and conceptually engages with place, history and the consequences of the trans-Atlantic slave-trade through objects, ritual and song, presenting art as embodying the potential for acknowledgement, healing and reconciliation.
Japanese artist Meiro Koizumi's haunting video triptych Angels of Testimony tackles the legacy of the Second Sino-Japanese War (1937-1945), dismantling cultural taboos and initiating healing by acknowledging shameful histories. Puerto Rican artist Beatriz Santiago Muñoz's five film and video works poetically interweave to create a layered installation of non-linear narratives considering the histories and continuing presence of various colonisers on Puerto Rico, its landscape, people and culture.
Prabhakar Pachpute—whose family worked in the coal mines of central India for three generations—draws on shared cultural heritage with the Welsh mining community to create an installation of paintings, banners and objects that harness the iconography of protest and collective action., continuing his inquiry into the exploitation of land and mineral resources, through depictions of an ominous future of a post-mined and post-industrial landscape.  Work by American artist Carrie Mae Weems, celebrated for her powerful engagement with Black and female representation, encompasses cultural identity, racism, class, political systems and the consequences of power. A new photographic installation reflects on the late civil rights activist John Robert Lewis within the context of the present, while a selection of large-scale pieces from her recent public art campaign interrogates the disproportionate impact of the pandemic on communities of colour while offering messages of hope.
Jurors
Cosmin Costinas, Executive Director and Curator of Para Site, Hong Kong and Artistic Director of Kathmandu Triennale  2020
Elvira Dyangani Ose, Director, The Showroom, London
Rachel Kent, Chief Curator, Museum of Contemporary Art, Sydney, Australia
Prizes
In an Artes Mundi first, the jury unanimously decided to award the Artes Mundi 9 prize to all six shortlisted artists. This decision was in recognition of the exceptional social and economic upheaval of the past year, to acknowledge the outstanding quality of their individual practices and the powerfully relevant work that was either newly created or reconfigured especially for the exhibition.
Artists Firelei Báez (Dominican Republic), Dineo Seshee Bopape (South Africa), Meiro Koizumi (Japan), Beatriz Santiago Muñoz (Puerto Rico), Prabhakar Pachpute (India) and Carrie Mae Weems (USA) each received £10,000.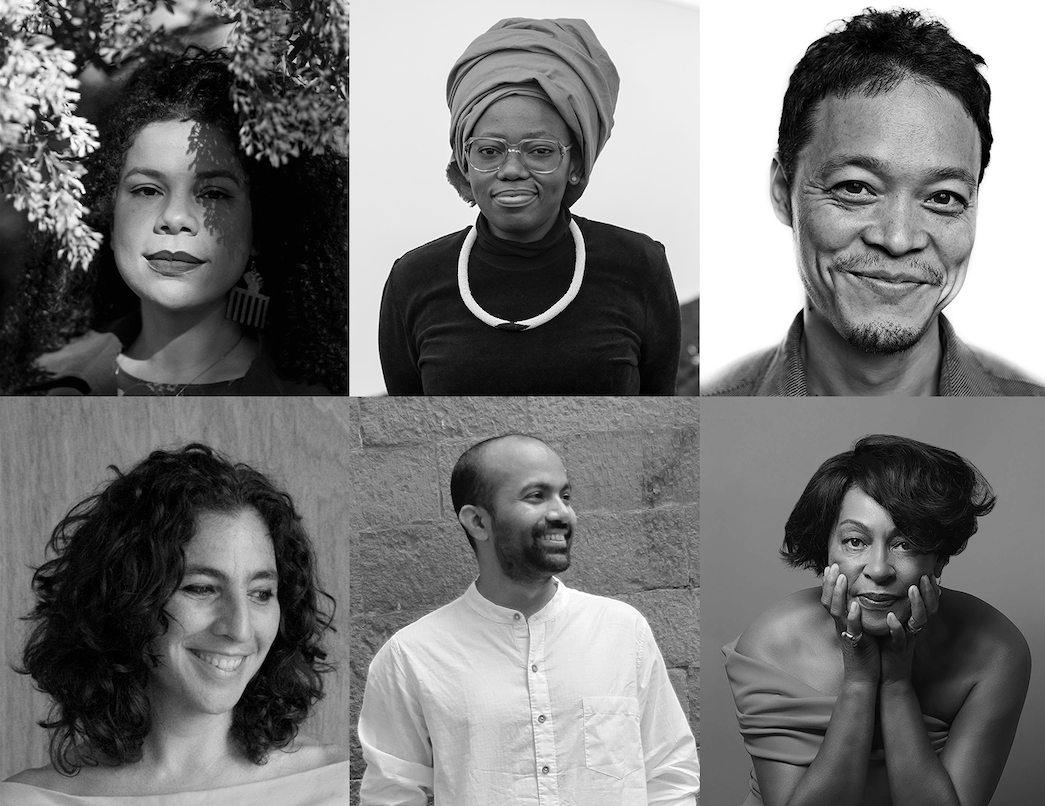 Credit: Artes Mundi 9 Prize Winners
Artes Mundi 9 Winner Announcement