Mounira Al Solh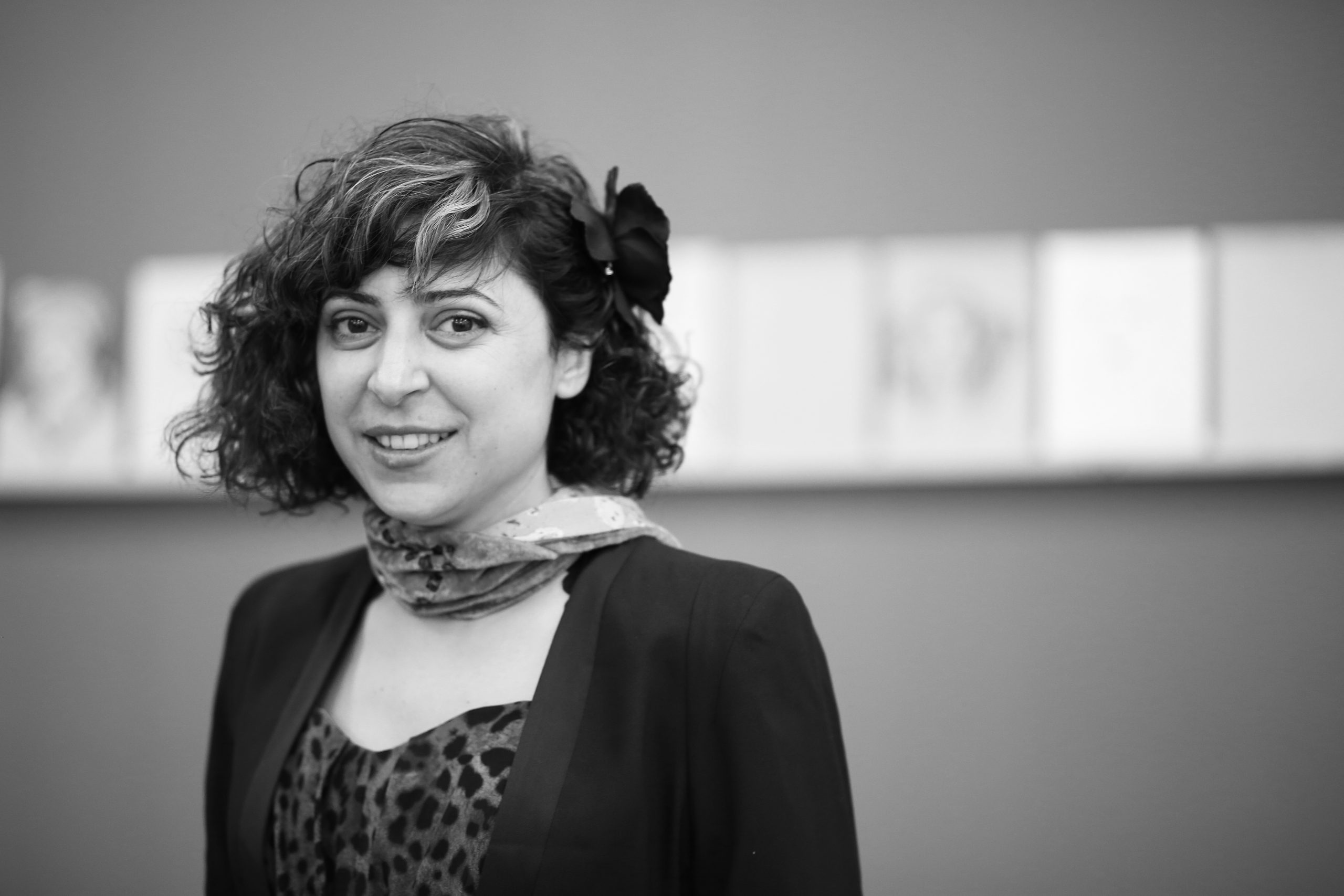 Mounira Al Solh is a visual artist embracing inter alia video and video installations, painting and drawing, embroidery, and performative gestures. Irony and self-reflectivity are central strategies for her work, which explores feminist issues, tracks patterns of micro-history, is socially engaged, and can be political and escapist all at once.
In 2008, Al Solh started a NOA Magazine, a performative gesture co-edited with collaborators such as Fadi El Tofeili and Mona Abu Rayyan, and Jacques Aswad (NOA III).
She has had solo exhibitions at Mathaf, Qatar (2018); Art Institute Chicago (2018); ALT, Istanbul (2016); KW Institute for Contemporary Art, Berlin (2014); Center for Contemporary Art, Glasgow (2013); Art in General, New York (2012); and Stedelijk Museum Bureau, Amsterdam (2011). As well as group exhibitions at Palais de Tokyo, Paris (2020), Van Abbe Museum, Eindhoven (2020), Carré d'Art Musée d'art contemporain de Nîmes (2018); documenta 14, Athens & Kassel (2017); 56th Venice Biennial (2015); New Museum, New York (2014); Homeworks, Beirut (2013); House of Art, Munich (2010); and the 11th International Istanbul Biennial (2009). 
---
Please click images to enlarge