Sale!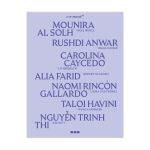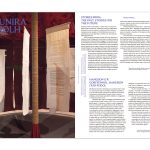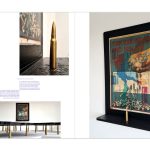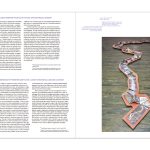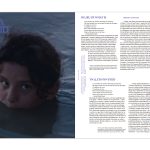 Artes Mundi 10 Catalogue
Published by Black Dog Press, the catalogue for Artes Mundi 10 features a section on all seven Artes Mundi 10 artists, containing a range of full colour images and a specially commissioned essay on their work. Authors include Zoe Butt; Liv Brissack; Bridget Guarasci; Laura Gutiérrez; Omar Kholeif; Wanda Nanibush; and Nigel Prince. Publication is in Welsh and English.
in stock
---
Description
Softback
116  pages plus covers
Dimensions: 300 x 230 x 10 mm
Weight: 718g
RRP: £24.00/ $29.17US
Shipping Information
Orders received after 16th December will not arrive in time for Christmas.
We typically use Royal Mail service for deliveries within the UK.
For postage and packing, these costs will be added to your purchase and options are:
£7 via Royal Mail for standard 5-7 business days delivery
For deliveries outside the UK, these costs will be added to your purchase and options are:
£16.50 Europe for standard 5-7 business days delivery
£28.50 Rest of the World for standard 5-7 days delivery
All orders must be signed for upon delivery.
We also ship internationally to most countries. For shipping rates and arrival times please see options on check out. Depending on where you are located, we use FedEx, DHL and Parcel Force for International orders. We reserve the right to use discretion in circumstances where it makes more sense to use an alternative delivery method.
Returns Policy
RETURNS POLICY FOR SHOP PRODUCTS
If for any reason you're not entirely happy with your order – whether you have changed your mind or decided you just don't like it – we'll happily offer you a refund or exchange within 30 days of purchase.
Under the Distance Selling Regulations, if you buy merchandise online or by phone, your consumer rights entitle you to a full refund if you request one in writing within 14 working days of receiving your items. This includes any delivery charge but does not include the cost of returning the item.
If there's a problem with your item (if we've made a mistake, or if your order arrives damaged) please try to let us know immediately by emailing info@artesmundi.org, and we'll arrange a replacement or refund for you as soon as possible.
HOW TO CANCEL YOUR ORDER
To cancel your order please contact our team by email at info@artesmundi.org
HOW TO RETURN SHOP PRODUCTS
If you'd like to return all or part of your order, please email us at info@artesmundi.org, include a note in the package, and send the items back to us at:
Returns
Artes Mundi
National Museum Cardiff
Cardiff CF10 3NP
United Kingdom
Once we've received the item matching it to your email, we'll process your refund, replacement or exchange as quickly as possible. Please make sure you return the item in pristine condition, in its original packaging.
If you're owed a refund, we'll issue this using the same payment details that were used to purchase the items. We aim to process all returns within 1-2 weeks but the refund could take up to an additional 10 working days to show in your account, so please bear with us.