Artes Mundi 9 Digital Press Preview
Key info and contact
8 March: Digital Press Preview week

15 March: Digital Exhibition Opens

11 March: Artists Talks Programme Begins

7 June: Press Preview Day

17 June: Artes Mundi 9 Winner Announcement

Assets

Click here to view image files and access video links
password: am9-press-preview

Click here for press release and didactic texts
password: am9-press-preview



Contact

UK and International press
tory.lyne-pirkis@midaspr.co.uk

Welsh press
Elena Huntley, Marketing & Communications Officer
marketing@artesmundi.org


Welsh language press
lleucu.cooke@museumwales.ac.uk

Artes Mundi 9 – the UK's largest international contemporary art prize – will launch the digital version of its physical exhibitions with three venues: National Museum Cardiff, Chapter and g39 on Monday 15 March.
Due to the ongoing challenges wrought by COVID-19, Artes Mundi 9 will initially open virtually on 15 March and will remain on view until Sunday 5 September. In-person visits have been possible since 19 May, previously to this audiences were able to explore the exhibition through guided video walkthroughs of each artist's presentation and still photographic documentation within gallery settings.
The Artes Mundi 9 Prize winner announcement will take place digitally on Thursday 17 June 2021. An expert judging panel will select the winner of the £40,000 award from artists Firelei Báez (Dominican Republic), Dineo Seshee Bopape (South Africa), Meiro Koizumi (Japan), Beatriz Santiago Muñoz (Puerto Rico), Prabhakar Pachpute (India) and Carrie Mae Weems (USA).
The Artes Mundi 9 virtual launch will mark the global premiere of major new works by several of these shortlisted artists, including Carrie Mae Weems' photographic installation The Push, The Call, The Scream, The Dream, a new film About Falling by Beatriz Santiago Muñoz, and a series of dynamic large-scale paintings by Firelei Báez. An immersive installation comprising sculpture, drawing and sound by Dineo Seshee Bopape uses soil and clay from Welsh sacred sites combined with earth from other locations around the world including Île de Gorée, Senegal; James River, Richmond, Virginia; Mississippi River, New Orleans; and the Achimota Forest, Accra, Ghana. And Prabhakar Pachpute has developed an installation of paintings on canvas banners that continues his critique of the individual worker within the context of larger corporate and economic forces.
Further information about each artist, content of their exhibition and images of works on display, can be found by clicking on the artist portrait images below.
---
Click on artist's portraits to explore their work further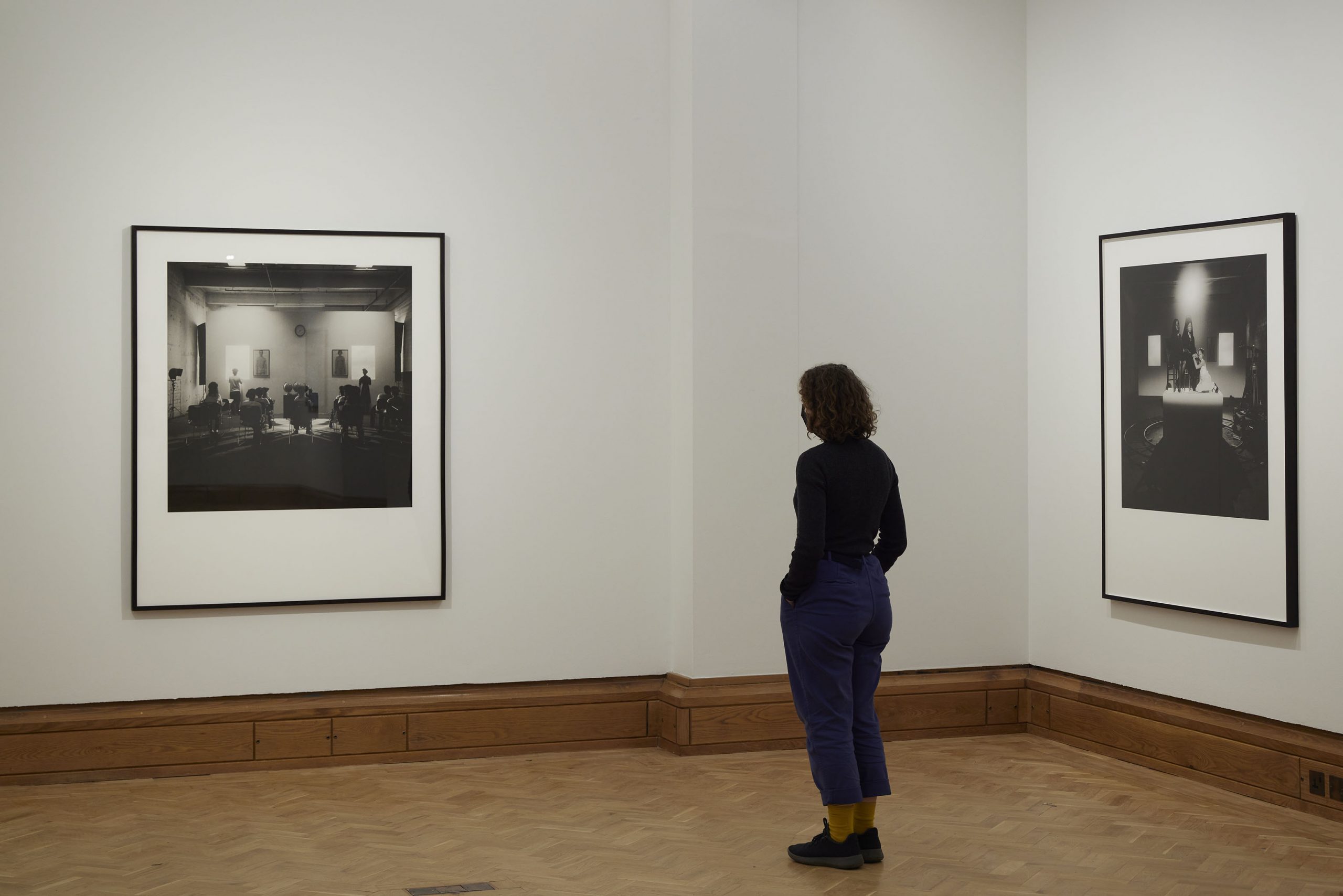 Credit: Carrie Mae Weems. From Constructing History, 2008. Archival pigment prints. Courtesy the artist and Jack Shainman Gallery, New York. Installation view: Artes Mundi 9. Photography: Stuart Whipps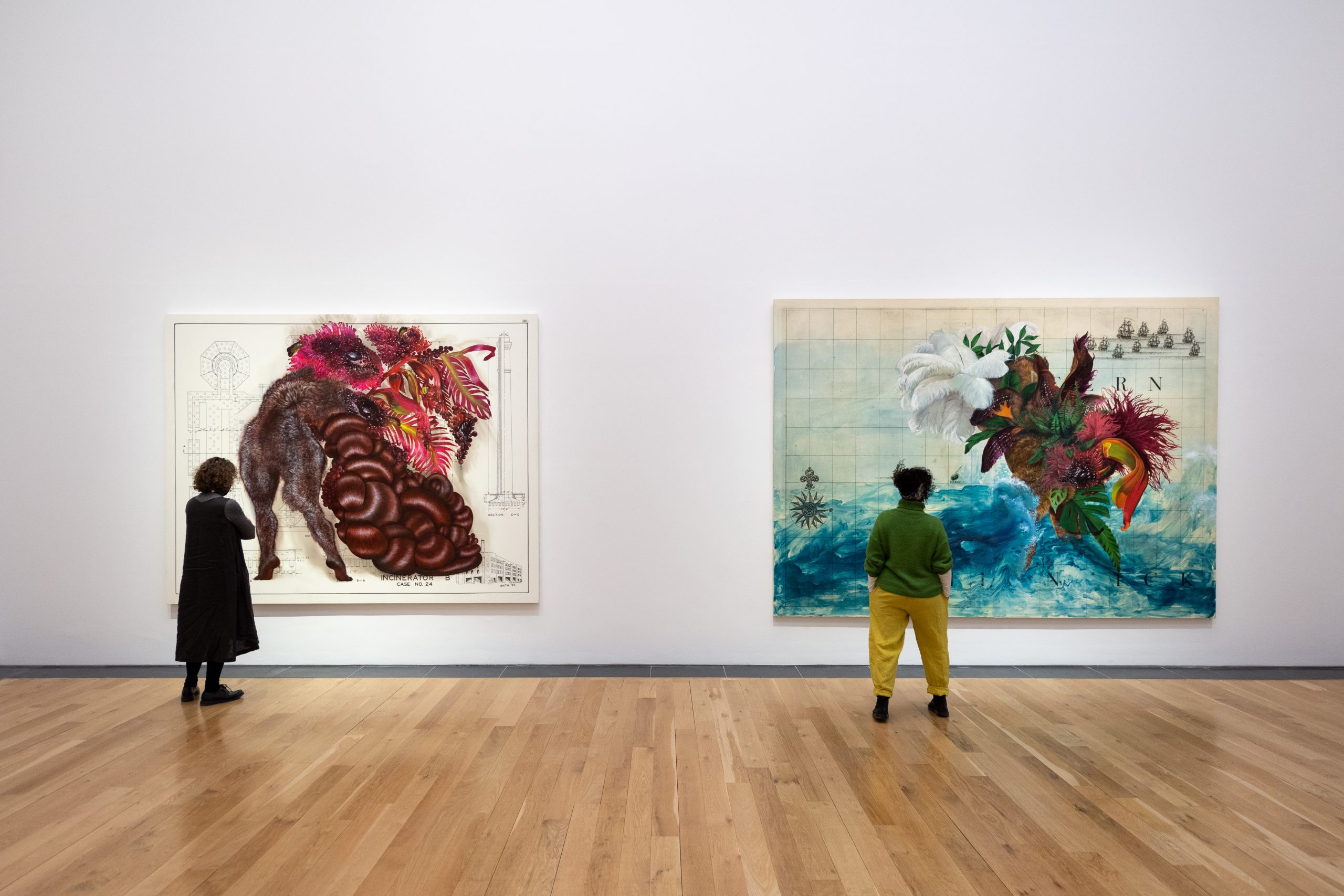 Credit: Firelei Báez, Untitled (City Incinerator 'B'), 2021; Untitled (A Map of the British Empire in America), 2021. Courtesy the artist and James Cohan, New York. Photography: Polly Thomas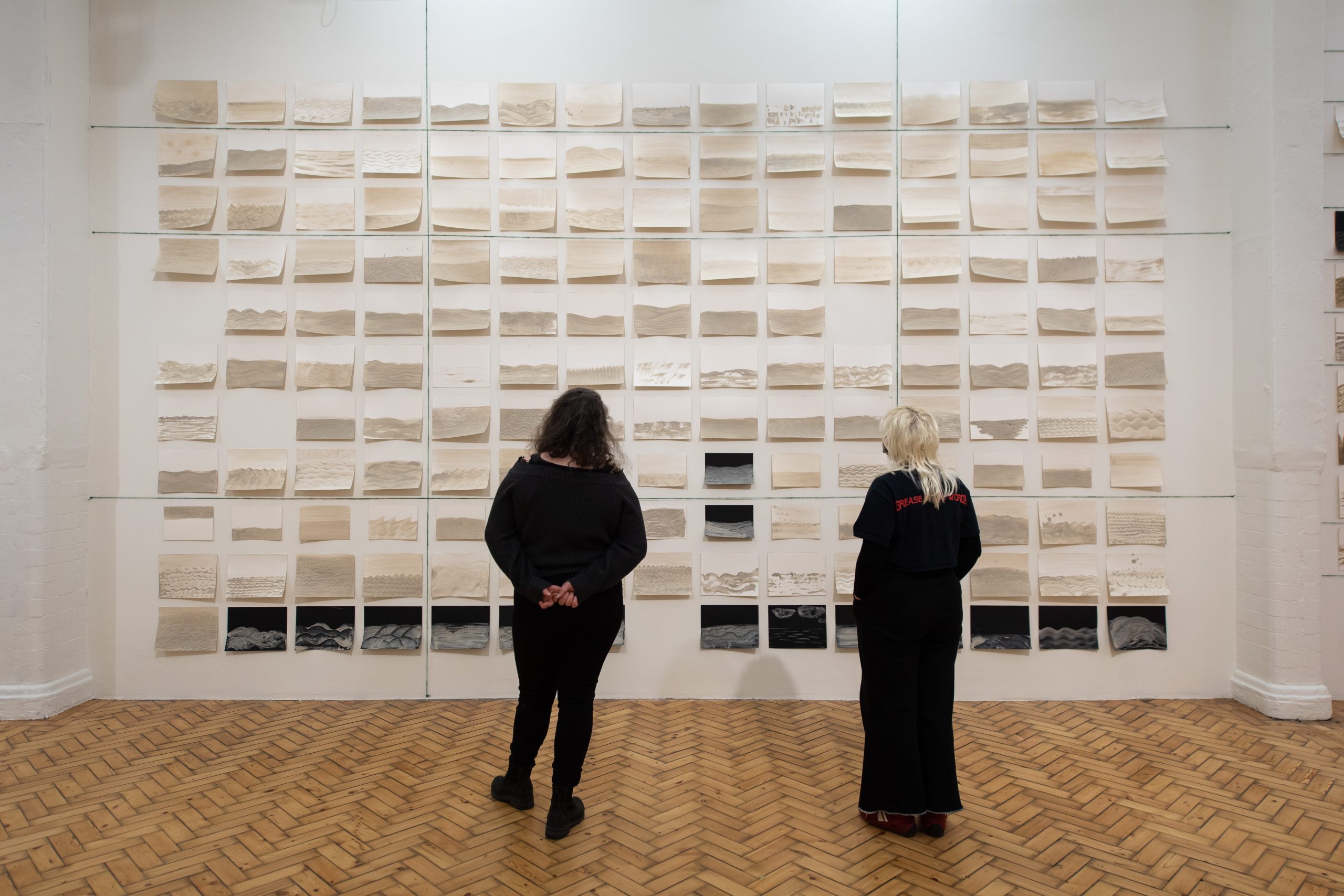 Credit: Dineo Seshee Bopape. Master Harmoniser, 2020 (detail). Drawings, clay and soil on watercolour paper. Courtesy the bakgethwa ancestors. Installation view: Artes Mundi 9. Photography: Polly Thomas
The Artes Mundi 9 exhibition will showcase work by six leading international contemporary artists across three venues: National Museum Cardiff, Chapter and g39. The shortlist was chosen by an expert jury out of more than 700 nominations from 90 countries and recent winners include: Theaster Gates (2015), John Akomfrah (2017) and Apichatpong Weerasethakul (2019).
Although the shortlist was first confirmed in September 2019—at a time when few could predict what the world was accelerating towards—it is no coincidence that the artists all examine, address and question some of the most significant issues we are currently facing. Presentations of new and recent work centre on the devastating impact of histories of colonialism, environmental change, intergenerational trauma and healing, the aftermath and legacies of conflict, and ongoing concerns of representation and privilege.
In the exhibitions, audiences can explore the work of Dominican Republic-born and New York-based artist Firelei Báez, who celebrates Diasporic narrative and black female subjectivity, imagining new possibilities for the future through dynamic, fantastical and intricate paintings. Through a new immersive installation, South African artist Dineo Seshee Bopape materially and conceptually engages with place, history, and the consequences of the trans-Atlantic slave-trade through objects, ritual and song, presenting art as embodying the potential for acknowledgement and reconciliation.
Japanese artist Meiro Koizumi's haunting video triptych Angels of Testimony tackles the legacy of the Second Sino-Japanese War (1937-1945), dismantling cultural taboos and initiating healing by acknowledging shameful histories. Puerto Rican artist Beatriz Santiago Muñoz's five film and video works poetically interweave to create a layered installation of non-linear narratives considering the histories and continuing presence of various colonisers on Puerto Rico, its landscape, people and culture.
Prabhakar Pachpute—whose family worked in the coal mines of central India for three generations—draws on shared cultural heritage with the Welsh mining community to create an installation of paintings, banners and objects that harness the iconography of protest and collective action. Work by American artist Carrie Mae Weems, celebrated for her powerful engagement with Black and female representation, encompasses cultural identity, racism, class, political systems and the consequences of power. A new photographic installation reflects on the late civil rights activist John Robert Lewis within the context of the present, while a selection of large-scale pieces from her recent public art campaign interrogates the disproportionate impact of the pandemic on communities of colour while offering messages of hope.
Nigel Prince, Director of Artes Mundi said: "Artes Mundi is a platform for diverse perspectives and voices that seeks to stimulate meaningful dialogue. As we live through and engage with global changes of significant impact, more than ever the work of all six artists speaks to and resonates with, the ideas and issues we need to address individually and collectively within our societies, concerning equity, representation, trauma and privilege."
The shortlist was selected by a jury made up of Cosmin Costinas, Executive Director and Curator of Para Site, Hong Kong and Artistic Director of Kathmandu Triennale 2020; Elvira Dyangani Ose, Director of The Showroom gallery in London; and Rachel Kent, Chief Curator at Museum of Contemporary Art, Sydney, Australia.
They commented: "Encompassing painting and drawing, object making, film and video, the artists' practices sit within the museum context and beyond; some transform public space and others exist as ephemeral iterations. Working against the notion of a centre, they reflect diverse global narratives in both exciting and thoughtful ways. These artists' works reflect powerfully on the changing forces that shape our world – encompassing themes of identity and narration, social structures and collective memory, and industry and ecological crisis."
---
Talks and Events
Programme
At the table... talks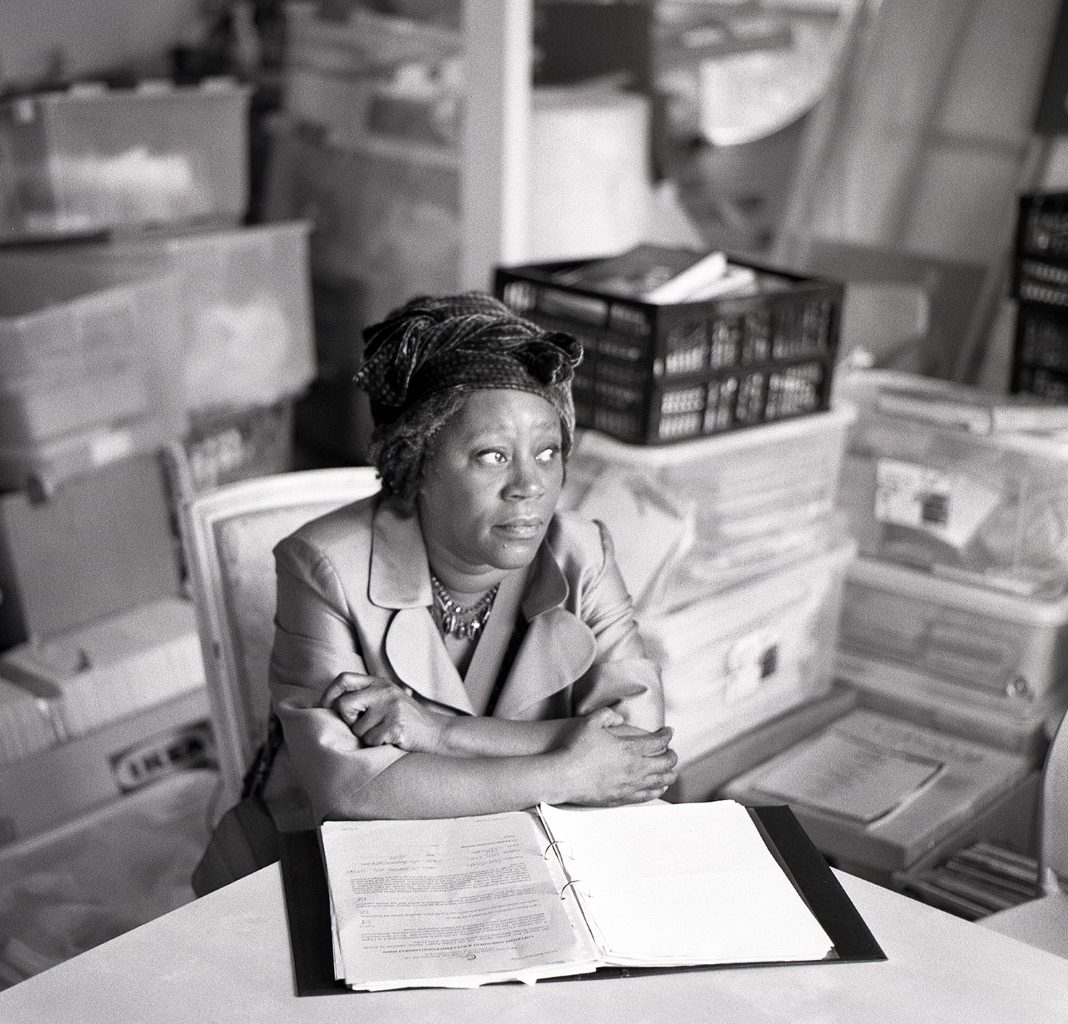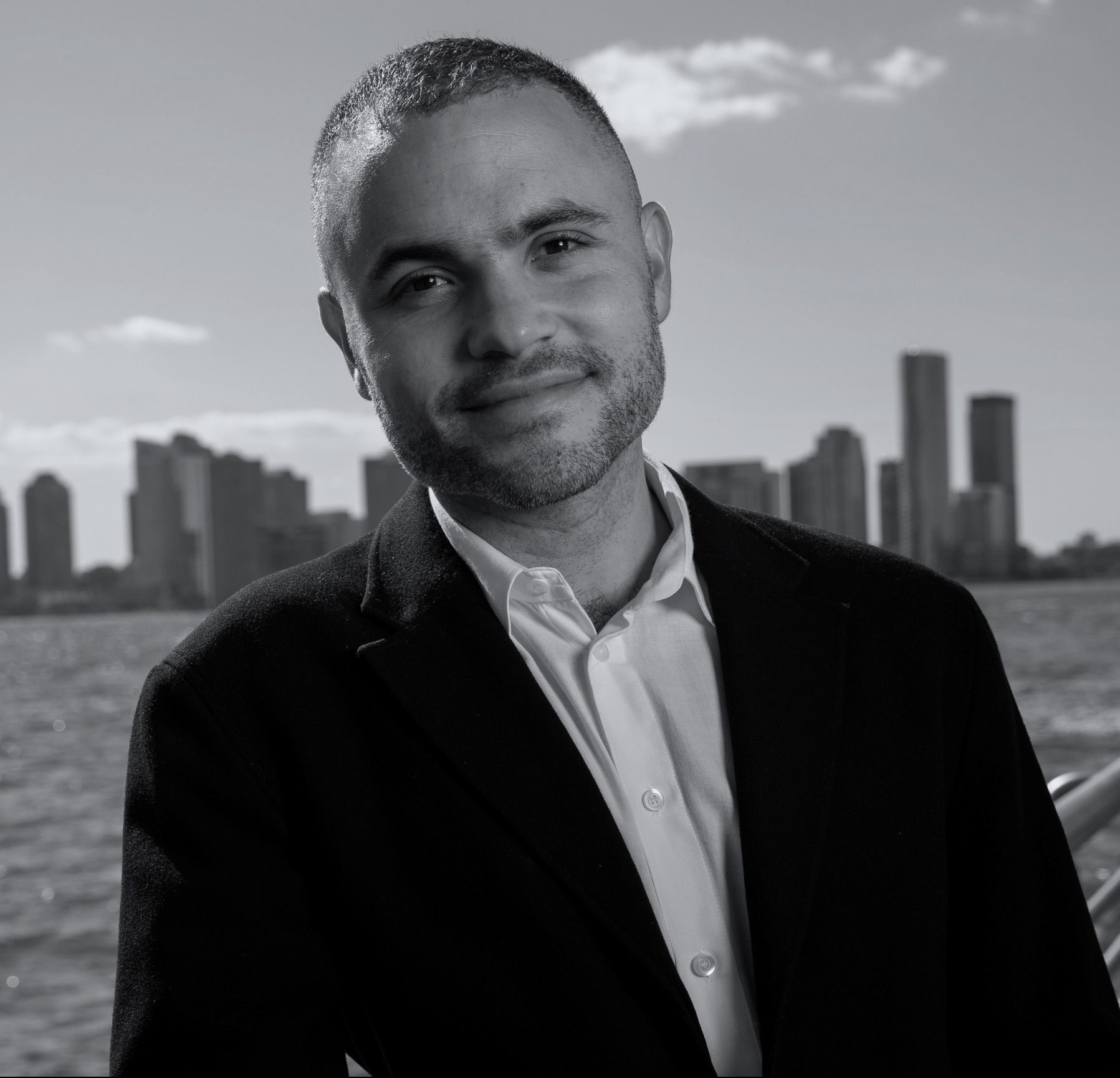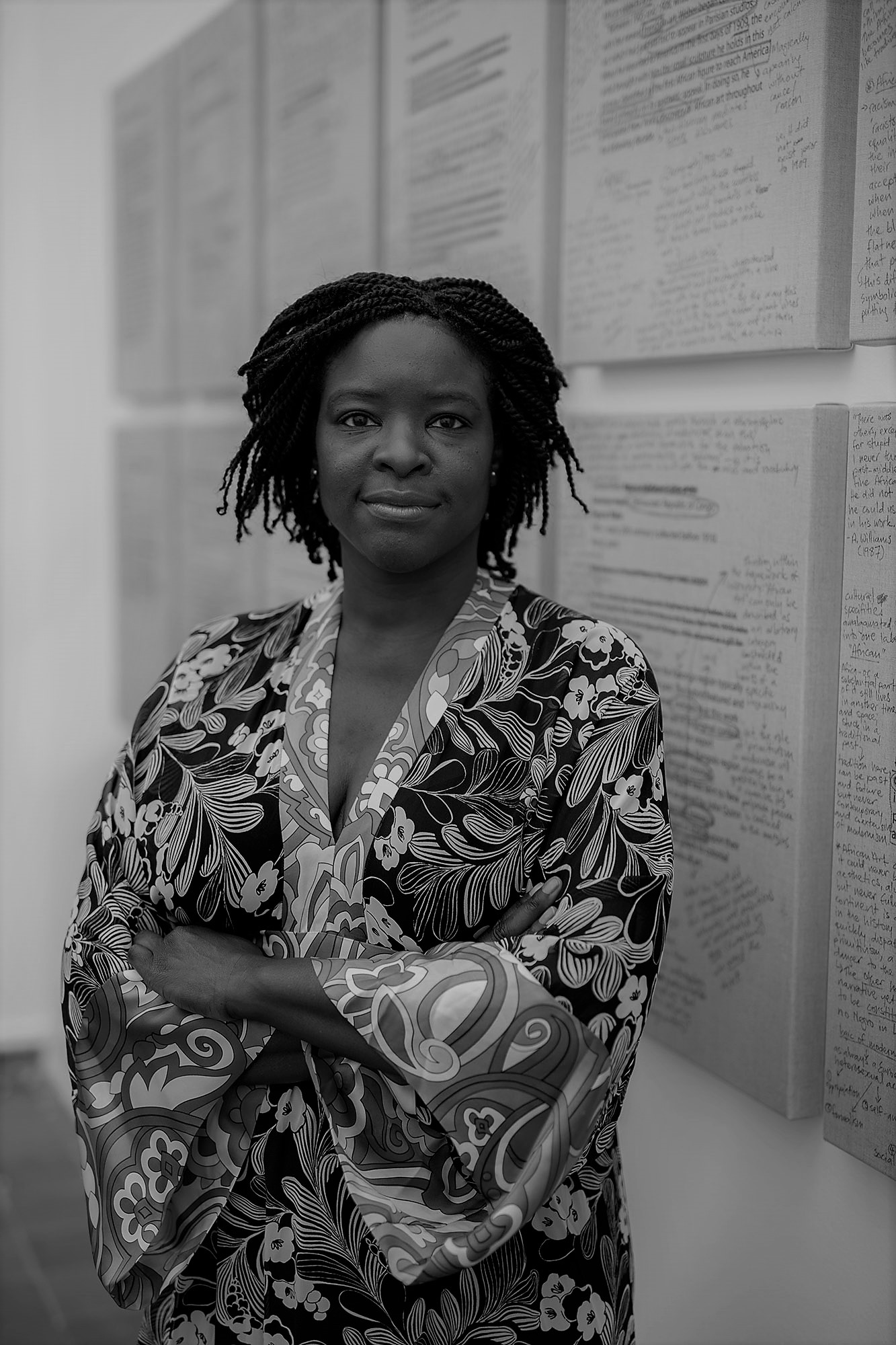 Credit: Elvira Dyangani Ose
Hosted on Zoom and presented in partnership with Cardiff Metropolitan University, the At the table talks are FREE to all with the first launching on Thursday 11 March at 8pm GMT. Each of the shortlisted artists will be in conversation with experts from around the world. These live events are now available to listen to as podcasts, please click here.
Thursday 11 March, 8pm GMT: FIRELEI BÁEZ
AM9 shortlisted artist Firelei Báez in conversation with Dr Francesca Sobande, lecturer of Digital Media Studies at University of Cardiff with a special focus on digital culture, Black identity and diaspora, feminism, and popular culture; and Trinidad-born, Cardiff-based artist and researcher Dr Adéọlá Dewis. The conversation will be chaired by Artes Mundi 9 juror Rachel Kent, Chief Curator of Museum of Contemporary Art Australia.
Thursday 8 April, 7pm BST: DINEO SESHEE BOPAPE
AM9 shortlisted artist Dineo Seshee Bopape in conversation with Director of Programmes of RAW Material Company, Senegal, Marie Hélène Pereira, Artes Mundi 9 juror and Director of The Showroom, London Elvira Dyangani Ose, and artists Evan Ifekoya and Tina Pasotra.
Wednesday 21 April, 7pm BST: BEATRIZ SANTIAGO MUÑOZ
AM9 Shortlisted artist Beatriz Santiago Muñoz in conversation anthropologist, feminist, poet and performance artist and activist Gina Athena Ulysse, Francis McKee (Director of CCA Glasgow); and Yvonne Connikie (Artist and Founder of Black Film Festival Wales).
Friday 7 May, 7pm BST: CARRIE MAE WEEMS
AM9 Shortlisted artist Carrie Mae Weems in conversation with artist Sonia Boyce, who will represent the UK at the Venice Biennale in 2021, Thomas J Lax, Curator of Media and Performance at MOMA New York, artist, writer, and curator Umulkhayr Mohamed and Nicole Ready (Artist, Stylist and Founder of DOCKS Magazine).
Wednesday 19 May, 1pm BST: MEIRO KOIZUMI
AM9 Shortlisted artist Meiro Koizumi in conversation with Artistic Director of Factory Contemporary Arts Centre, Ho Chi Minh City, Vietnam, Zoe Butt, historian, comparative sociologist, psychologist and educator Abu-Bakr Madden Al Shabazz and Evie Manning (Co-Director, Common Wealth Theatre based in Cardiff and Bradford).
Wednesday 26 May, 7pm BST PRABHAKAR PACHPUTE
AM9 Shortlisted artist Prabhakar Pachpute, curator and lecturer Zasha Colah, Librarian for South Wales Miners Library Sian Williams, and Dr Radhika Mohanram, writer and Professor of English at Centre for Critical and Cultural Theory at Cardiff University.
Events programme
AUDIO-DESCRIBED TOURS
Blind and Visually Impaired people will be able to experience the exhibition through hour-long online events. Audio Describer Anne Hornsby will carefully convey four artworks in each session, with an Artes Mundi Engagement Producer present to provide additional context and to facilitate the Q&A with the audience.
Wednesday 7 April 2021, 12pm BST Audio Describing Carrie Maw Weems
Wednesday 21 April 2021 at 12pm BST Audio Describing Prabhakar Pachpute
Wednesday 5 May 2021 at 12pm BST Audio Describing Beatriz Santiago Muñoz
Wednesday 26 May 2021 at 12pm BST Audio Describing Firelei Báez
Wednesday 16 June 2021 at 12pm BST Audio Describing Meiro Koizumi
Wednesday 30 June 2021 at 12pm BST Audio Describing Dineo Seshee Bopape
FILM SCREENINGS
In partnership with g39, Artes Mundi will stage a series of film screenings of additional works by the shortlisted artists with dates to be confirmed for July.
FAMILY PROGRAMME
Live-streamed family activities will take place regularly throughout the exhibition, designed by Artes Mundi's Engagement Producers, activities will include collage, storytelling, performing, drawing and much more. There will also be new writing presented by children's writers in residence Hanan Issa and Yousuf Lleu Shah who will create new work in response to Artes Mundi 9.
ARTIST & COMMUNITY COLLABORATIONS
Alongside the biennial exhibition, Artes Mundi has longstanding and ongoing co-creative partnerships, in particular with the Aurora Trinity Collective to develop and share creative knowledge and skills within a safe and welcoming space. The collective is made up of women refugees, those seeking asylum and women in the wider community, with an emphasis on the wellbeing of each of the members.
LATES: PITCH BLACK
Artes Mundi is partnering with Amgueddfa Cymru (National Museum Cardiff) and project lead, Umulkhayr Mohamed, to present LATES: Pitch Black in a series of digital events on Thursday 6 May, Thursday 13 May, Thursday 20 May, Thursday 27 May. Audiences will be able to experience newly commissioned work by four artists – Omikemi, June Campbell-Davies, Yvonne Connikie and Gabin Kongolo – through a series of online presentations also involving Q&A discussions, workshops and live DJ sets.
WITH THE NATIONAL DANCE COMPANY WALES
Artes Mundi is inviting dancers from National Dance Company Wales Young Associates and Kokoro Arts to create new choreography in response to the work of Prabhakar Pachpute. The choreography premiered online on Saturday 15 May at the U Dance Cymru festival at 6pm BST.
ARTIST-LED PROJECTS IN RESPONSE TO AM9
Currently in development, a sequence of hybrid physical/digital workshops, performances, and commissions from the likes of Aurora Trinity Collective,  Dr Adéọlá Dewis, Abu-Bakr Madden Al-Shabazz, Yvonne Connikie and Jo Fong will take place throughout the exhibition's run. Expect creative sessions on textiles and wellbeing, presentations of new work  and walking sessions, amongst more. Yvonne Connikie's event series 'Deep Dive Archive' has now bee launched, more information here.
FROM NOW ON: SHORT STORIES
Artes Mundi and Literature Wales have teamed up with Where I'm Coming From to collect and present stories from around Wales. Through an open call, people will be invited to share the stories and ideas that have been kindled by Artes Mundi 9. Entries may be submitted in Welsh or English. Six writers will be shortlisted to re-ceive one-to-one story development mentoring with Where I'm Coming From's Hanan Issa, Durre Shawar and Taylor Edmonds. These works will also be illustrated by award-winning artist Efa Blosse-Mason and published in the new Journal section of new Artes Mundi's website to be launched from 15 March.
STUDIO SESSIONS FOR WELSH & WALES BASED ARTISTS
In collaboration with g39, Artes Mundi is scheduling one-to-one tutorials between Welsh and Wales-based artists with contributors to the public programme, including: Francis McKee, Gina Athena Ulysse, Prabhakar Pachpute, Beatriz Santiago Muñoz, Meiro Koizumi, Zasha Colah, Rachel Kent and Evan Ifekoya, amongst others.
NOTES TO EDITORS
Digital exhibition: 15 March – 5 September 2021
Physical exhibition: 19 May
Artes Mundi 9 Prize Announcement: 17 June 2021
Exhibition Venues:
National Museum Cardiff, Cathays Park, Cardiff, CF10 3NP
Chapter, Market Rd, Canton, Cardiff CF5 1QE
Event venue:
g39, Oxford St, Cardiff CF24 3DT
Admission: Free
Information: www.artesmundi.org | @artesmundi
---
Praise for Artes Mundi
"my favourite prize" Arts Editor Will Gompertz at BBC News
"Artes Mundi celebrates the very best in international contemporary art" BBC World Service
"Britain's most lucrative art prize" The Daily Telegraph
"Artes Mundi manages a complicated and rewarding show" Frieze
"the highest-valued contemporary art award in the United Kingdom" Art Asia Pacific
---
About Artes Mundi
Artes Mundi is an international arts organization based in Cardiff, UK. Established in 2002, Artes Mundi is committed to supporting international contemporary visual artists whose work engages with social reality and lived experience. The Artes Mundi exhibition and prize takes place biennially, running a sustained programme of outreach and learning projects alongside the public exhibition and prize giving. Previous winners are: Apichatpong Weerasethakul (2019) John Akomfrah (2017), Theaster Gates (2015), Teresa Margolles (2013), Yael Bartana (2010), N S Harsha (2008), Eija-Liisa Ahtila (2006), and Xu Bing (2004).
Artes Mundi is publicly funded by the Arts Council of Wales, Welsh Government and Cardiff Council. Other supporters include British Council Wales, The Colwinston Charitable Trust, The Foyle Foundation, The Myristica Trust, The Gwendoline and Margaret Davies Charity, Contemporary Art Society of Wales and Eversheds Sutherland.
About Artes Mundi director Nigel Prince
Nigel Prince has been working internationally as a curator and academic for over 25 years. Before joining Artes Mundi, Nigel served as the Executive Director of Contemporary Art Gallery (CAG) in Vancouver from 2011 – 2019. Nigel has worked in a number of highly acclaimed international art institutions such as Tate Liverpool and Ikon Gallery in Birmingham (2004 – 2010) and during his career has curated several distinguished exhibitions with leading international contemporary artists such as Olafur Eliasson, Carmen Herrera, Ryan Gander, Shazia Sikander and Donald Judd. In the UK he was arts advisor to Arts Council England (1993-98) and was Chair for the conference New Thinking in Public Art: Habitat, Community, Environment at Tate Britain in 2004.
About National Museum Cardiff
Wales' National Museum of Art launched in 2011, extending over the whole first floor of National Museum Cardiff, to house Wales's national art collections, which include the world-renowned Impressionist collection with works by Monet, Cézanne, Manet, Renoir, Van Gogh and Rodin. The creation of the National Museum of Art involved five years of development, as the existing galleries were completely refurbished; other galleries were transformed into stunning new spaces, offering over 40% more space to display modern and contemporary art. www.museumwales.ac.uk
About Chapter
Established in 1971, Chapter is a multi-artform centre for contemporary arts and culture that welcomes more than 800,000 visitors through its doors each year. It is a place that stimulates and supports creative artistic practice to inspire everyone to engage deeply with the arts. Chapter commissions, produces and tours exhibitions of the very best in contemporary art; its theatre spaces provide a platform for experimental live works; two cinemas offer independent films alongside a range of unique festivals and events, and Film Hub Wales brings more films, to more people, in more places across Wales. Through its studio provision, Chapter is also home to more than 38 artists, makers, associate companies and creative organisations. https://www.chapter.org
About g39
g39 is an artist-run organisation and creative community space in Cardiff, who organise and present a wide-ranging public programme of activities, from major exhibitions, talks and formal symposia to experimental projects and social events. g39 also runs an informal membership scheme for emerging and mid-career artists who live and work in Wales. Through Warp (Wales Artist Resource Programme) they offer artists support and advice, training and information and facilitate networking between individual artists and groups. https://g39.org